The FTC Sues to Block Nvidia's Merger; VKontakte Seized by Russian State
by Zara Briggs on 6th Dec 2021 in News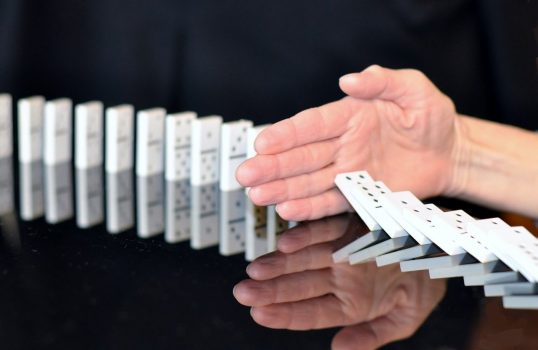 In today's ExchangeWire news digest: The FTC have sued to thwart Nvidia's acquisition of Arm Holdings; VKontakte have found themselves under Russian state control; and Alibaba's CFO steps down causing a major shake up.
The FTC sues to block Nvidia's merger

The US Federal Trade Commission (FTC) have sued to thwart Nvidia's multi-billion dollar acquisition of UK software design company Arm Holdings due to growing unease that the tech company will become a monopoly. Nvidia agreed to purchase the company from SoftBank in a deal worth up to USD$40bn (£30.1bn), which the FTC described as "far-reaching and damaging". These thoughts mirror the views of UK regulators, who first identified competition issues in July.
The US regulator has expressed concern that the combined firm will have the incentive to stifle "the innovation pipeline for next-generation technologies." The proposed deal would give a dominant chip company power over computing technology that rival firms rely on to develop and enhance their own computing chips. The arrangement would ultimately crush competition. According to reports, this would be the largest semiconductor chip acquisition in history.
FTC Bureau of Competition Director, Holly Vedova, comments, "the FTC's lawsuit should send a strong signal that we will act aggressively to protect our critical infrastructure markets from illegal vertical mergers."
This crackdown accompanies the news that Meta have been directed to sell Giphy after the UK government body declared that the acquisition would reduce competition between social media platforms. A release issued by the CMA reads, "the CMA found that Giphy's advertising services had the potential to compete with Facebook's own display advertising services."
VKontakte have come under Russian state control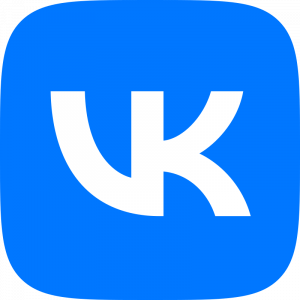 VKontakte, the largest social media platform in Russia, have come under state control, after Russian billionaire Alisher Usmanov sold his shares in Russian internet group VK to state-run insurance firm, Sogaz. USM, Usmanov's holding company, announced that 57.3% of VK's voting stakes were sold for an undisclosed sum. Founding company of Sogaz and ally of Vladimir Putin, Gazprom, announced that they have also acquired a stake.
Only one day after the news broke, VK reported that Boris Dobrodeev, CEO of VK (Russia), has stepped down. He stated in a press release, "VK has a fascinating past, an interesting present and, I am sure, a great future. I am proud to have been a part of this company and wish it only the best of luck." The Interfax news agency reported that Alexei Miller, chair of Sogaz and chief executive of Gazprom depicted VK as a "promising investment".
The move marks further measures the Russian government are taking to exert control over technology firms. Earlier this year, Google appealed a court ruling by Moscow ordering the tech giant to unblock the YouTube account of Konstantin Malofeev. If unsuccessful, they could receive a rolling daily fine that could reach ₽94tn (£959bn) by the end of the year, which could see Google's entire Russian operation out of business in a couple of months if paid.
Alibaba's CFO steps down causing major shake up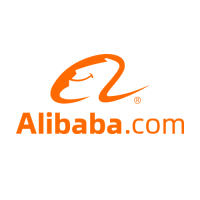 Alibaba announced today (6 December) that they are facing a major shake up as longtime Chief Financial Officer (CFO) Maggie Wu will step down on 1st April, with Toby Xu in succession. The group are hoping the shift will better position themselves in the e-commerce market, and reverse the negative outcomes of the turbulent year they've had.
The e-commerce titans have faced increasing competition and sluggish growth since founder Jack Ma criticised Chinese regulators last year in a controversial speech on the verge of a blockbuster IPO for sister company Ant Group - which was consequently derailed. The Hangzhou-based firm encountered further turmoil when they were whacked with a record USD$2.8bn (£2.1bn) fine after an antitrust investigation concluded they had abused their dominant market position. To make matters worse, their share price has dramatically fallen to the lowest level in over four years. Wu has described this chaotic phase as a "relay race", stating that her successor "will help lead our team towards our next success."
"Maggie will continue as a partner in the Alibaba Partnership and serve as an executive director on the Alibaba board."
This news follows Twitter's announcement that Jack Dorsey has resigned as CEO, remaining on the board until his term officially expires at the meeting of stockholders next year. Dorsey stated that the move came "because I believe the company is ready to move on from its founders." Chief technology officer Parag Agrawal has been appointed as his successor.
Also in the news:
- PubMatic Announce the Opening of New Office in Paris as Part of European Growth Strategy
- AdPlayer.Pro Outstream Video Ads Solutions Provider Reports Q3 2021 Results
- impact.com Appoints a Raft of New Business Development Representatives as the Technology Company's Client Roster Grows by More than 50%