Meta Directed to Sell Giphy; WPP Acquires Cloud Commerce Group
by Mathew Broughton on 1st Dec 2021 in News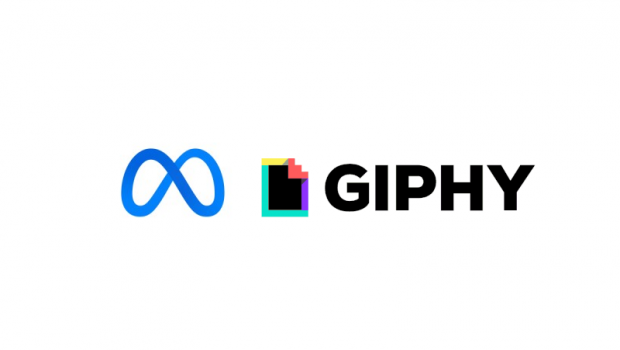 In today's daily news digest from ExchangeWire: Meta directed to sell Giphy; WPP acquires Cloud Commerce Group; and Yassir raises USD$30m (£22m) for North African super-app.
Meta directed to sell Giphy
Meta, formerly known as Facebook, has been directed by the UK Competition and Markets Authority (CMA) to sell Giphy, after the government body concluded that the acquisition would reduce competition between social media platforms. Moreover, the CMA noted that Meta unfairly muted competition by terminating Giphy's proprietary advertising services, at a time when the New York-based GIF-sharing platform was considering expanding these globally. As noted earlier in the week when initial details of the ruling were reported, the ruling marks a significant change of approach by the UK regulator, given that it has never ordered the divestment of a completed acquisition involving a big tech company prior to now. Meta originally purchased Giphy in May last year for the reported price of USD$400m (£300m), with the CMA initiating its investigation the following month.
A release issued by the CMA reads, "The CMA found that Giphy's advertising services had the potential to compete with Facebook's own display advertising services. They would have also encouraged greater innovation from others in the market, including social media sites and advertisers. Facebook terminated Giphy's advertising services at the time of the merger, removing an important source of potential competition. The CMA considers this particularly concerning given that Facebook controls nearly half of the £7bn display advertising market in the UK."
WPP acquires Cloud Commerce Group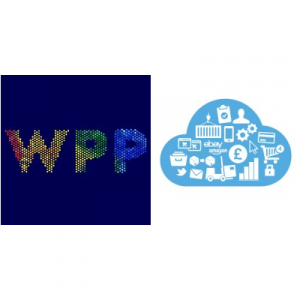 Global agency holding group WPP has announced that it has acquired Lancaster-based e-commerce technology provider Cloud Commerce Group (CCG) for an undisclosed sum. Cloud Commerce Group, which supports over £1bn in gross merchandise value via the connection of customer acquisition functionality with warehousing and inventory capabilities, will be integrated within WPP's Wunderman Thompson Commerce unit. The acquisition marks the continuation of WPP's current M&A strategy, in which the London-based group intends to spend £200-£400m annually to support its diversification into commerce and technology. As outlined at the close of last year, WPP intends to bolster its commerce and technology units to account for 40% of its business by 2025, up from 25%.
In a statement, WPP CEO Mark Read commented, "Clients look to WPP to help them market, sell and fulfil across multiple ecommerce channels and marketplaces. With over £1 billion revenue transacting through its platform, Cloud Commerce Group already has demonstrable scale and success in managing the complex omnichannel commerce needs of global brands. I'm excited about how CCG's expertise will further strengthen the breadth and depth of our commerce offering to deliver growth for our clients."
Yassir raises USD$30m (£22m) for North African super-app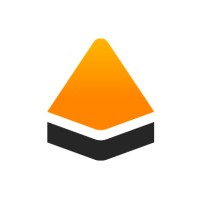 Algerian on-demand services provider Yassir has raised USD$30m (£22m) in Series A funding as it seeks to build a super-app in the MENA (Middle East and North Africa) region. The round was supported by an array of venture capital and angel investors, including WndrCo; DN Capital; Kismet Capital; Spike Ventures; Quiet Capital; Endeavor Catalyst; FJ Labs; VentureSouq; Nellore Capital; Moving Capital; Cleo Sham (Uber); Thomas Layton (Upwork, Opentable, Metaweb); Rohan Monga (Gojek); and Hannes Graah (Spotify, Revolut). Yassir executives have stated that the funding will be used to launch new products and to improve its current services, which it will facilitate by tripling its engineering headcount. The mooted strategy for Yassir is to boost financial inclusion in French-speaking Africa, where the majority of people are "unbanked", by offering payment services alongside its ride-hailing and last-mile delivery products.
Speaking to TechCrunch, Yassir CEO Noureddine Tayebi commented, "Our approach of solving the unbanked population problem is unique in the region by offering more of a 'banking as a platform' solution where daily services are at the heart of it all via a super-app marketplace. Such services not only build trust for all the sides of the marketplace but also use them as channels to offer these payment services, which we think is the approach that is most suited to the region. Most of our competitors are either on-demand services — ride-hailing or last-mile delivery only — or pure payment solutions. This gives us an edge over them as we build the network, the channels and the trust that are all key ingredients for the adoption of payment services at large scale."
AfricaAgencyE-CommerceFacebookLegalM&A