Russia Seek Aggressive Google Fines; Metrolink.ai Raise USD$22m
by Zara Briggs on 20th Oct 2021 in News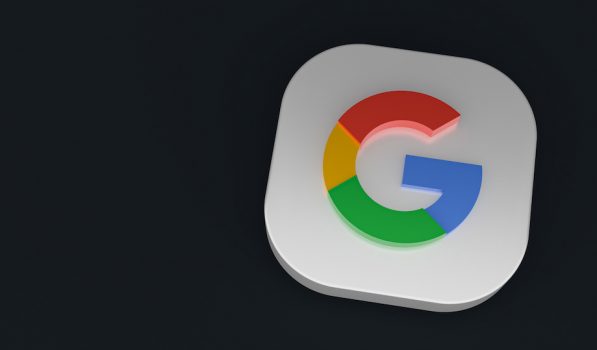 In today's ExchangeWire news digest: Google could face fines of up to 20% of their Russian revenue; Metrolink.ai raise USD$22m (£16m) in seed funding; and Concept Art House raise USD$25m (£18.2m) in a Series A round.
Russia to go after Google this month
Google could face fines of up to 20% of their Russian revenue, as Russia announced they will seek to fine the tech giant this month after repeatedly failing to delete illegal content. According to reports, this is Moscow's strongest effort to gain greater control over the internet, previously issuing several fines, and successfully slowing the speed of Twitter since March. Mikhail Klimarev, an IT expert, told Reuters back in September, "Russia is way ahead of China in terms of blocking capabilities."
It has been reported by communications regulator Roskomnadzor that Google have already failed to pay ₽32.5m (£332.8m) in penalties so far, leading Russia to ramp up the fines significantly. A penalty of between 5-20% of Google's Russian turnover is being sought out, which could reach a high of USD$240m (£174.6m) based on their turnover in 2020 amounting to ₽85.5 billion (£875.1m).
Google could already be facing fines against Moscow after a court ruling demanded they unblock the YouTube account of Konstantin Malofeev, the chairman of a Russian non-government pro-monarchism organisation. The tech giant filed an appeal earlier in the year and if unsuccessful, they could receive a rolling daily fine that could reach ₽94tn (£962.1bn) by the end of the year. If paid, the substantial penalty could see Google's entire Russian operation out of business in a couple of months.
Metrolink.ai announce seed funding round worth USD$22m (£16m)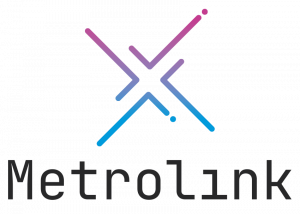 Data management platform, Metrolink.ai, announce they have raised USD$22m (£16m) in seed funding led by Grove Ventures. The round was supported by Eclipse Ventures, valuing the Israeli omniplatform at USD$65m (£47.3m) post-money. Metrolink.ai plans to use the funds to enhance their marketing, sales, and research and development abilities; "their investments give us extra momentum as we build the platform that helps any business become as data-savvy as Google and Facebook," stated founder and co-CEO Asaf Cohen (Pizzer).
In further news, Metrolink.ai have also unveiled their DataOps platform, designed to support enterprises and smaller businesses build complex dataflow infrastructures. Ronen Korman… founder and co-CEO comments, "we believe that the success of the next industrial revolution is directly related to companies' ability to get the most out of their data and enable them to do so with reduced reliance on large and expensive software development entities."
Concept Art House raise USD$25m (£18.2m) in a Series A round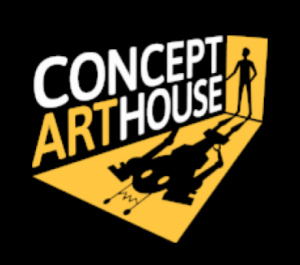 Concept Art House, a content developer and publisher, have raised USD$25m (£18.2m) in a Series A funding round led by leading NFT platforms as well as digital asset investors. The range of capitalists highlight their further push into the NFT realm, under their Crypto Art House division. The investors include, but are not limited to, Dapper Labs, Animoca Brands, Anthos, Appworks, and Blockchain Coinvestors.
CEO James Zhang comments, "for years, Concept Art House has been known for producing best-in-class art for gaming and the greater entertainment industry. We now find ourselves at the intersection of NFT and gaming, two of the fastest growth areas in the blockchain ecosystem and digital entertainment." Zhang adds that the funds will be used to continue expanding their team, looking at potential acquisitions, and enhancing licensing deals across blockchain marketplaces. "We are relentlessly focused on being a dominant force in NFT creation and blockchain gaming."
Speaking to ExchangeWire in 2020, Animoca Brands co-founder and group executive chairman Yat Siu commented on the prospects of digital ownership, saying, "if game items had permanence, everyone could participate in a different kind of gameplay based on ownership. They could be an owner of a game world, like a landlord. That's still a game, it's just not a game that is more passive than active, but is still valuable because people can participate. We think that is a mechanism for market expansion. Once true digital ownership becomes mainstream, maybe not this year but in a number of years to come, we think participation will expand because it will bring in people who are interested in games but don't want the traditional skill-based gaming experience."
Also in the news:
- DanAds and AdGreetz Partner to Meet the Growing Demand for Self-Service Hyper-Personalised Video and Display Advertising
- Asia Pacific Advertisers Tackled Brand Safety, Reducing Desktop Display Brand Risk Worldwide
- Broadsign and DOOHX Launch Programmatic DOOH Advertising Certification Program
- Pixalate Hires Former IAB Tech Lab Amit Shetty as VP of Product Management