The Untapped Opportunity of Retail Media
by Ciaran O'Kane on 23rd Mar 2022 in News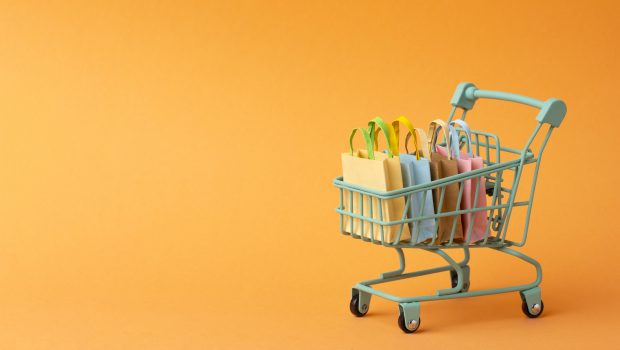 Retail media is a ten-year-in-the-making ad market. It has taken the rise of e-commerce, shifting trade budgets, and the explosive growth of Amazon's ad business (estimated in 2022 to be around USD$30bn) for online retailers, marketplaces, tech vendors and buyers to invest resources into the area.
The multi-billion dollar/euro/pound channel emerging in retail media now seems to be on everyone's radar.
Is it retail media or commerce media?
Before jumping into the specifics of the retail media space (tech infrastructure, fragmentation, aggregation and buying/inventory management strategies), it's important to settle on a proper definition. 
At ExchangeWire we see retail media as advertising on a retailer or marketplace site; app or web-based property. For it to fall under the retail media category, the product being advertised must also be sold on the property that the ad is served across. 
Typically these retail media campaigns are powered by first-party data (user logins), product context and search data.
Commerce media is frequently - and confusingly - interchanged with retail media when describing this emerging space. 
For us, commerce media is more of an overarching term, covering shopper ID graphs, audience extension via DSPs, and retail media. But it must be noted that both shopper ID graphs and audience extensions are very much components of the existing programmatic world. 
Retail media, on the other hand, is a totally new area - and represents the true green field opportunity for the industry at large.
Scaled walled gardens are driving retail media adoption, but the opportunity is much bigger
Amazon's ad business is probably the big reason why retail media is growing. The majority of its ad revenue is coming from product ads on Amazon.com. 
Emarketer's retail media numbers over the coming five years mirror Amazon's expected ad revenue growth. I think this is a little reductive when it comes to understanding the true potential of the space.
Amazon is pulling the budget from a new pot of money. It is not coming from display, social or search - YET. This is traditional trade budget spend that previously sat with large retailers, allocating it not only to in-store marketing but also online.
What we will see next is thousands of mid-tier online retailers and marketplaces launching their own retail media solution, creating a whole new class of addressable media. The retail media segment is going to outgrow Amazon very quickly.
Ad inventory fragmentation and the need for sell-side ad infrastructure
 There is going to be a huge problem around aggregation, as buyers try to manage spend across multiple marketplaces and retail sites. 
I see three buying scenarios for marketers and agencies:
Scaled walled gardens like Amazon and Walmart will offer segments via a DSP. The biddable keyword piece will need to be accessed via tech built on their walled-garden API. It will be messy and clunky, but scale matters in this game. 

Aggregated, mid-sized retailers, marketplaces, and inventory will be made available through an SSP connected to multiple DSPs or bidders. The SSP would need to manage video and display ads, addressing the complexity of ad execution and monetisation. All inventory will likely be sold on CPM. But the ad server will be critical in managing and optimising all sources of inventory - native ads, programmatic and direct sold.

Long-tail e-commerce sites will be managed by SSPs. But e-commerce platforms like Shopify could be well placed to aggregate the long tail. They already have integrations with over a million retail sites. Shopify could become the AdSense of retail media, integrating with buy-side ad tech and its own source of demand.
I want to expand on scenario two - marketplaces and online retail sites - as it is the one that applies most to our readers. I see retail media as a natural sector for ad tech growth outside the US. 
Right now the entire non-US retail media supply side is a mess. Applying programmatic technology to this fragmented ecosystem, that includes thousands of retailers and marketplaces, will open up huge revenue opportunities for the sell side. 
Advertisers are going to invest a lot of spend in this e-commerce/marketplace segment for two specific reasons: that massive trade budget needs to migrate online where users are buying their products; and, most importantly, the addressability that links ad performance on to actual sales is going to attract outcomes-based budgets.
Beyond product display ads, you will see growth in product video ads. Innovative creatives, like conversational media units and product recommendation, will also see a lot of adoption - particularly the former, as the advertisers look to engage customers.
The product video and livestream ads are a pretty awful standard (just go see for yourself on Amazon). Expect to see an improvement, as advertisers experiment with new tech to improve both engagement and optimisation. 
The measurement tech layer is critical for the buy side
I need to reiterate that retail media is not simply about serving ads on an e-commerce website, wrapped around some ID-based retargeted segment that's underpinned by an upper funnel metric.
For campaigns to be successful in retail media, a buyer will need to consider in relation to media execution, targeting and building ad attribution:
Supply chain optimisation:

Managing inventory across e-commerce sites and marketplaces is critical to outcome success. Why serve ads when you can't sell the user the product in the first place? This seems like a basic starting point - but this feedback loop does not exist. 

Physical sales

: Optimising ad buys to actual sales has been an issue in digital advertising. The killer USP for retail media is tighter attribution. Buyers need the data to make retail media work.

Multi-platform measurement:

Ad campaign performance on multiple platforms cannot live in isolation for scaled retail media campaigns. Aggregation of ad performance will be critical for retail media campaign success.
Startups are already emerging to provide this measurement data to buyers. Retail media is very much an outcomes-based channel. As such, we will not see the speculative cookie-/ID-based solutions migrating across from ad tech. 
Clean Rooms: Cutting out data leakage & enabling scale
It's hard to imagine any retailer or marketplace transmitting data via an OpenRTB integration. Can you imagine the segmentation field day a Google or Amazon would have with that competitive data? A cautionary note: it's important to have neutral players in your stack at all times; not a competitor.
Clean rooms will play an important role in retail media as the burgeoning ecosystem scales. Both the platforms and marketers will have their own tech. Most in the mid-market will be interoperable, pushing segments from one clean room instance to another.
Both retailers, marketplaces and brands will either partner with third-party solutions or build their own. Here are the reasons why: 
Platform, legislation and user behaviour will make privacy a core function;

Consent and platforms will hinder the scale of third-party cookies and IDs; 

Data leakage concerns will prevent the passing of data in the bid stream. 

 

Clean rooms are already making an impact in the programmatic space. The recent partnership between Boots and Infosum is a clear sign that this technology will be a core part of the data infrastructure as the retail media channel grows.

Retail media's time has finally arrived. It is a first-party, intent-based environment, that is still in its early days of development. The exciting part: it's a huge area of new growth for online retailers, marketplaces, the service layer and ad tech.
Commerce MediaecommerceRetail Media