The Reasons are There for Brands to Explore Social Commerce – Q&A with Kris Boger, TikTok
by Grace Dillon on 20th Oct 2022 in News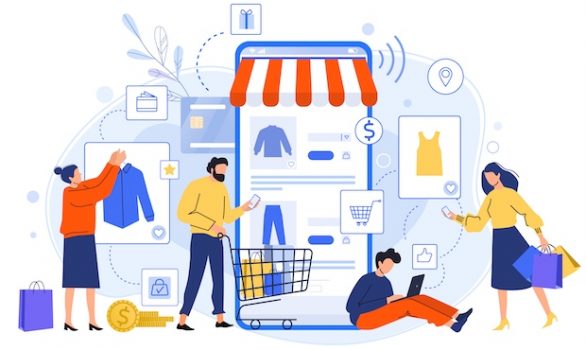 In this exclusive interview, Kris Boger, general manager, TikTok UK, Global Business Solutions, explains why social commerce is a big opportunity for brands, how advertisers are already exploring this new space, and what it could mean for consumers.
What is social commerce and what opportunities can it offer to brands?
We see a huge opportunity in social commerce – a new form of e-commerce that represents the intersection of entertainment, community and product discovery and shopping on our platform. In a recent study we conducted with WARC and Publicis Groupe, we found that 78% of consumers are now accustomed to spending more time interacting with people and brands through virtual social channels, which includes short form video content and LIVEs you can find on TikTok. When you consider our global user community is now over a billion strong, you can see why so many brands and merchants are as excited about this opportunity as we are. 
How can brands take advantage of social commerce, especially with regards to audience engagement?
Brands are at their most successful when they fit authentically into the environment by creating bespoke, tailored content which feels native on the platform. The content which does best manages to embrace the platform's tone of voice; on TikTok, we've seen established brands like Ellesse blend classic platform-specific interests, music, and fashion in a commerce event.
We've found that bespoke content  is integral to audience engagement, with our users finding it far more authentic. As a result, they not only trust the products they discover organically on the platform, but also those which are recommended to them, and our research has found that they are more likely to seek out and buy products on our LIVE shopping channel. This goes to show the opportunity that social commerce offers brands to not only engage with their audiences, but also to convert sales.
Although most brands understand the importance of an ecommerce strategy, do they also see the importance of adopting a strong commerce media strategy?
One of the things we've seen on TikTok is brands coming to the platform to both prospect new customers and retarget existing ones. In some cases, due to how performance ads play sound on and full screen, they are able to do both in one single impression. This type of commerce could only happen on an entertainment platform like TikTok. Our marketing science team developed a statistical model looking at funnel conversion rates, and we found that when focusing on the middle funnel, brand and performance-mixed campaigns performed 1.14 times better than isolated performance auction campaigns and 1.06 times better than performance auction campaigns that have lower-funnel objectives. The reasons are there for brands to move into social commerce, and they should be made more aware of the potential the space holds for maintaining existing and building new relationships with their customers.
How can brands differentiate themselves in the battle for attention, and make the most of the possibilities of their chosen platforms?
I've already mentioned the importance of brands producing content which is native to the platform they're advertising on, and I think another key element of that approach is working effectively with creators, who can help them match the language, tone and energy of the audiences they're trying to reach. In fact, our research with Hotspex found that brands who partnered with creators on TikTok saw a +26% bump in Brand Favourability. Brands and merchants who partner with creators not only get access to their incredibly engaged audience, they also tap into someone with existing expertise of the platform who understands how to frame products in a way that resonates with its community. When consumers see brands presenting themselves in a way that is authentic to their chosen platform, they have  greater trust in and loyalty towards that brand.
What are the benefits to consumers of being on the receiving end of commerce media transactions?
Discoverability is a huge benefit of social commerce – users can now   find new products which they may never have expected to have an interest in, and 'must have' brands which they may never have otherwise discovered pretty much constantly. 
A study we recently conducted showed that our users spend 14% more when TikTok is part of the retail journey, and that 92% of TikTok users said they take action after watching a TikTok. 1 in 4 TikTok users globally said they either research a product, or even make a purchase after watching TikTok. 
On TikTok, our community adopted  the #TikTokMadeMeBuyIt hashtag, allowing them  to showcase the products that they have discovered on the platform to other members of the community. This is just one example of how social commerce has made product discovery and shopping native, engaging, and entertaining experiences.
BrandsSocial CommerceSocial MediaTikTok