Social Commerce: Mobile's New Opportunity?
by Hannah Dillon on 16th Feb 2023 in News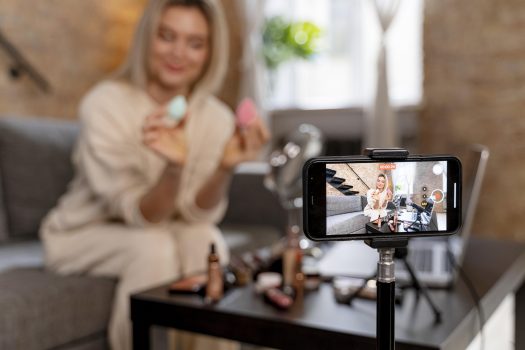 As the rise of smartphones has reshaped the ways in which consumers browse, shop, and interact with brands, it has paved the way for a new branch of e-commerce: social commerce.
As the next step in the evolution of e-commerce, social commerce ostensibly makes sense: social media apps such as Instagram and TikTok draw in significant portions of the online population on a daily basis, particularly millennials and Gen Z-ers, the two generations encompassing the first digital natives. For these consumers, social media is an integral part of their daily lives, surpassing its original purpose of sharing content with friends and family to connect people to products and services they may not have found in the real world. In 2022, over 50% of millennials and Gen Z-ers listed social media channels above traditional e-commerce platforms for discovering international brands and consumers within this demographic are forecast to account for 62% of global social commerce spend by 2025.
Regional differences
Despite the opportunities social commerce presents, however, its success has been patchy to say the least. So far, the APAC market has proven most lucrative for the medium: retail giant Alibaba's livestream app Taoboa, for example, experienced exponential growth during the Covid-19 pandemic, generating USD$7.5bn (~£6.2bn) in transactions in a single day from housebound consumers. Even as the pandemic gradually came to a close, social commerce has sustained tangible growth in the region; in 2022, almost 15% of Singapore's e-commerce could be attributed to social platforms, and social experiences were predicted to influence USD$42bn (~£34.7bn) of e-commerce sales across Southeast Asia by the end of the year.
This traction, although impressive, does not yet appear to be making much headway outside of the Asian market. Social media giant TikTok, for example, scrapped plans to take its e-commerce platform 'TikTok Shop' to Europe and the US after a dismal year in the UK market, despite sister platform Douyin's success in China. And TikTok wasn't alone: fellow social media powerhouse Meta also took a step back from social commerce last year, shutting down its native affiliate marketing programme and wiping the shopping page from Instagram. The company later pulled the plug on livestream video shopping on Facebook, announcing plans to do the same to Instagram's live shopping feature earlier this week. Although Meta attributed its moves to a broader refocus on alternative products at the time, the company's withdrawal from social commerce painted a desolate picture of enthusiasm for the medium outside of Asia.
On the outset, this lack of enthusiasm may be down to a lack of understanding. In China, for example, livestream shopping has been a lucrative tool for years, even prior to the boost e-commerce as a whole experienced during the pandemic. For Europe, the UK, and US, however, the nascency of the medium means that there is no existing infrastructure for brands to lean on as they venture into social commerce. Speaking to TIME magazine about TikTok Shop's now-failed international expansion, assistant professor in the Faculty of Management at the University of British Columbia Ying Zhu noted, "If they want to roll out in Europe and North America, they're overly optimistic". Zhu added "It's easy for people to underestimate the complexity associated with this seemingly simple interaction." Crucially, consumers also need a firm understanding of how social commerce works and why it could benefit them for the medium to really take off. In theory, this shouldn't be a difficult task: as Oliver Wright, global consumer goods and services lead at Accenture told Forbes, "Consumers basically want simplicity and social commerce is a very natural, integrated part of the social media experience." Despite this, there appears to be some reluctance amongst consumers outside of the Asian market to really embrace social commerce, largely down to one issue: trust.
Privacy matters
Although their popularity is undeniable, social media companies are amongst the worst offenders when it comes to data privacy regulations - Meta, for example, began 2023 with fines in excess of USD$400m (~£330.9m) for privacy violations in the EU. While consumers are continuing to engage with social media, it can be argued that this is largely out of habit - as we've already established, checking in on TikTok and Instagram is as routine as brushing your teeth for many millennials and Gen Z-ers. As consumers are becoming increasingly aware of how social media companies use - and misuse - their data, however, it is easy to see how many would approach social commerce with apprehension. Reports of "aggressive data harvesting" by TikTok and data protection breaches at Meta understandably prompt concerns around the safety of consumers' data. Beyond this, these practices conflict with Gen Z-ers' increasing expectations for brands to operate ethically. With purchasing power of around USD$360bn (~£295.8bn) in the US alone, Gen Z-ers could mean big business for social commerce, but only if their trust can be won.
Social commerce will, of course, also have to contend with the reduced consumer confidence and economic headwinds currently impacting the advertising industry, however it appears to be well placed to weather the storm. Spark Foundry's recent Insights Accelerated report, for example, found that 56% of UK consumers made at least one purchase through social commerce in Q4 2022, with the percentage of people using Twitter, Snapchat and Pinterest for shopping doubling from the previous quarter.
Joe Wood, strategy business director of Spark Foundry, commented, "the precise trajectory of growth remains to be seen but will be dependent on the key players in the space. We currently see scale being driven by Meta's platforms, making up 90% of purchases. However, as TikTok increases UK penetration, especially amongst younger consumers, we expect to see opportunities abound across platforms. In 2023, Social Commerce will be one to watch."
While earning the trust of consumers may be an uphill battle for the US and EMEA, the future looks bright for social commerce overall. Globally, the branch of e-commerce generated around USD$724bn (~£594.9bn) in 2022, and is forecast to rise at a CAGR of 30.8% until 2030. Despite a reluctance around social commerce outside of Asia, the market is far from intangible; in 2021, US consumers spent USD$37bn (~£30.4bn) on purchases through social media platforms, and brands focused on fashion, beauty, and food & drink are already making headway through social commerce in Europe.
It is undeniable that the rise of social commerce has already begun, however there is a wealth of work to be done if the medium is ever going to reach its full potential. By establishing infrastructure that places consumers' needs for transparency and trust at its heart, social media companies and brands will be far better positioned to elevate its success outside of the Asian market. This will, no doubt, take time and resources to accomplish, however doing so is the most sustainable way to establish social commerce as the next chapter of e-commerce.
E-CommerceMobileSocial Commerce