How the attention challenge is evolving: Insights from Sharethrough's Richard Ottoy
by Aimee Newell Tarín on 13th Nov 2023 in News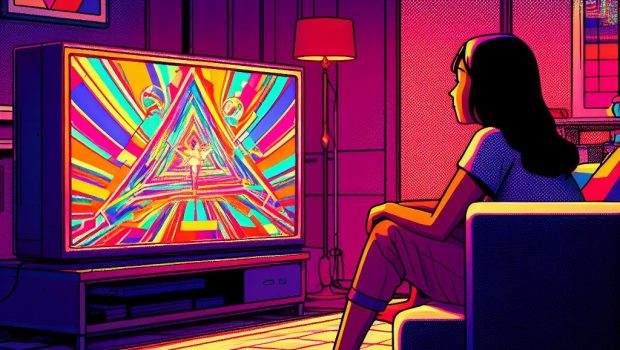 Richard Ottoy, general manager EMEA at Sharethrough, explores how the attention challenge is evolving, touching on which ads capture consumers' attention best and which metrics are currently available to measure it, as well as industry developments surrounding attention.
How has the attention challenge evolved over the past couple of years? What has made capturing people's attention more difficult?
The attention challenge has evolved as consumers continue to be exposed to more ads every day while they are getting better at not paying attention to those ads. To further complicate, users are splitting their attention among an ever-growing number of channels like social, television, short and long-form videos, podcasts, websites, streaming services, etc. Plus, they are often consuming multiple channels at the same time. Our recent research shows that 79% of consumers use a second screen while watching TV, especially during commercial breaks.
As a result, advertisers have had to become more creative in delivering concise, impactful messages that grab attention without being overly annoying. All while trying to meet consumer expectations for personalized, relevant content. This all adds up to a difficult task for advertisers to capture attention at scale.
Are some ad formats better able to capture consumers' attention? In what ways do other formats struggle?
We've been studying how ad formats impact attention for over a decade. Our early research led to us developing the first native ad exchange, which was based on the research results that ads perform better when they fit in with the user experience and expectations. Since then, we've been studying ways to apply that same concept to other ad formats like video, CTV and display. That research has led to turnkey ad enhancements that have been proven time and again to improve advertiser performance.
For example:
Dynamic Video Captions: We noticed that 75% of people (Sharethrough study from 2022) often watch video content on their mobile with their device being muted. Meaning they would be exposed to video ads that are almost impossible to understand without the sound on. We also noticed most video ads don't have captions in them. So we built Dynamic Video Caption enhancement technology, which leverages AI to automatically add dynamic captions on the video ads at no additional cost and 11 out of 11 brand studies have shown an increase in brand awareness and message comprehension with Dynamic Captions included.
CTV Sports Ticker: We also noticed a huge attention problem with TV ads, since our research (2022) showed 79% of users are looking at their phone during commercial breaks. So we've built CTV Ad Enhancements such as Sport Tickers that display sports scores next to the TV ad. Our research showed that sports fans were 91% more likely to pay attention to a CTV ad when it includes the sports ticker.
So the main takeaway is ad attention can improve significantly by making small adjustments to standard ad units that better fit user behaviours.
What measurement techniques/metrics are currently in use to evaluate how much attention ad campaigns are garnering, and how effective are they?
We see different tactics being used, however there is no industry standard yet when it comes to measuring attention. So advertisers are using a mix of eye tracking research, brand lift studies, in-view time, viewability metrics, dwell time and interaction rates.
They vary in effectiveness so the key for advertisers is to find the right metrics that work for you and then start developing your own benchmarks to compare.
At Sharethrough, we have found success through a combination of brand lift studies that can both indicate attention or ask specific questions about attention, targeting high-attention placements through partners like Adelaide, measuring eye-tracking on CTV with TVision or display and video with Lumen. 
What developments are taking place to improve how attention is measured, and how will these comply with tightening privacy legislation?
Attention is a topic that the advertising industry has been trying to tackle for years but because attention is so nuanced, no clear standard has appeared. More recently, we have seen growth in innovation and product development in attention solutions since measurement and attribution of standard metrics are becoming more difficult and less reliable with tightening privacy legislation and cookie depletion.
The most promising and likely innovation will come through AI-powered attention metrics that can analyse a number of different factors from scroll speed, facial recognition, eye-tracking, time in view, dwell time, etc.