ATS Berlin 2019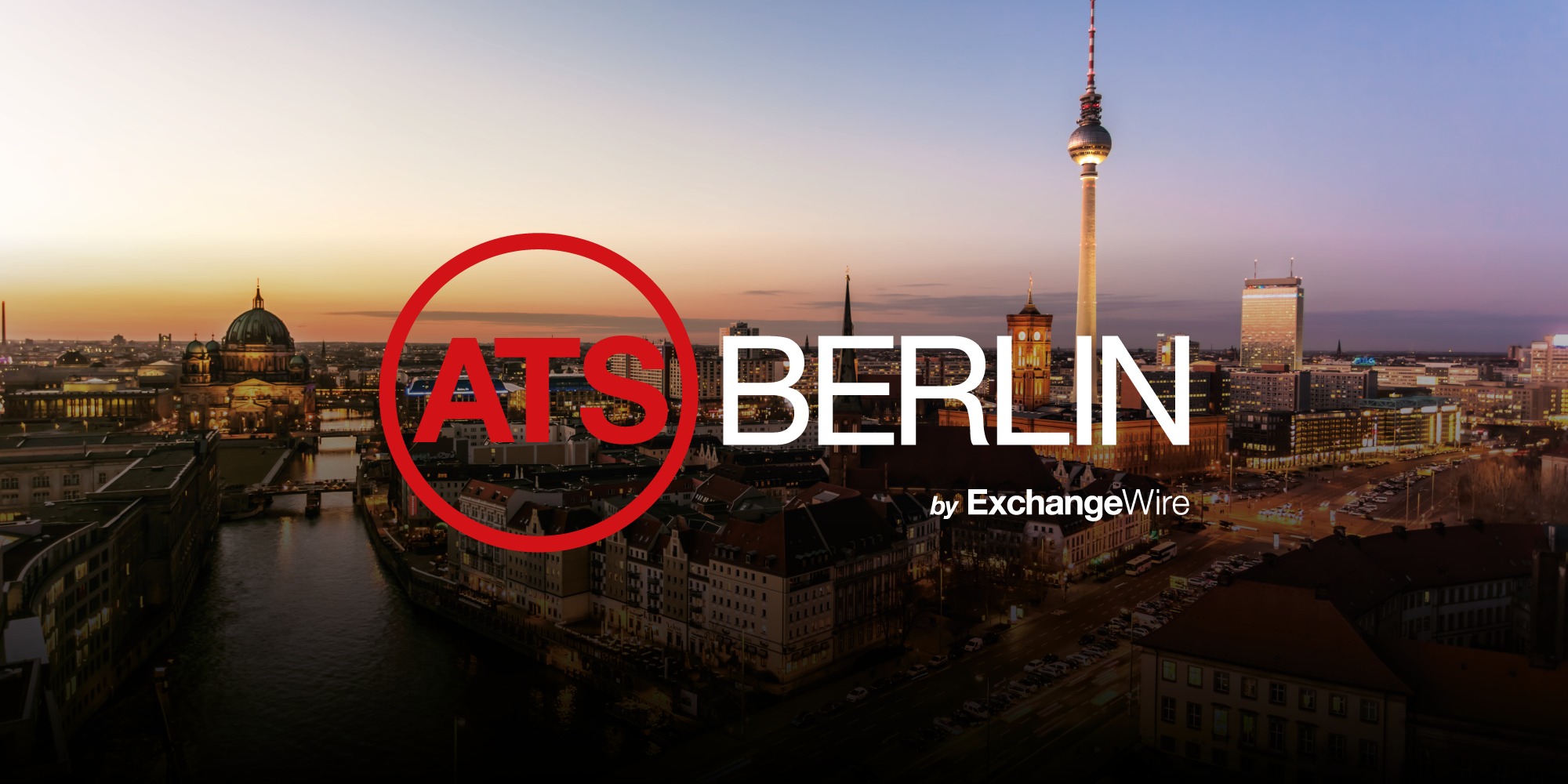 Sven Bornemann, CEO, netID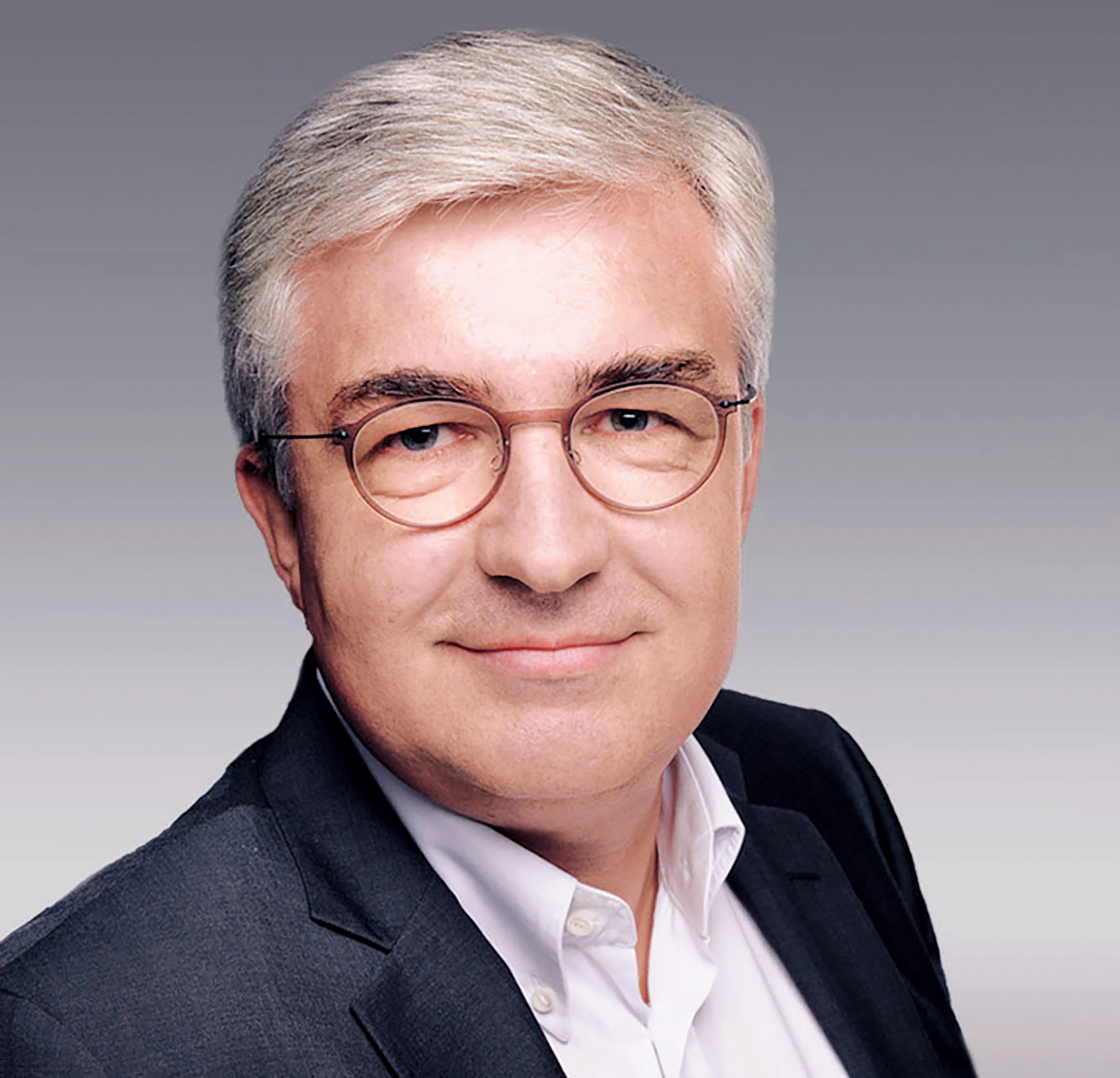 Sven Bornemann, a graduate in computer science and business economics, has been Managing Director of AGOF Services GmbH for the last three years before joining the European netID Foundation. In addition to the operative execution of studies of the Arbeitsgemeinschaft Online Forschung (AGOF), one of his main tasks was the further development of AGOF's range of services. Sven Bornemann started his career at Bertelsmann Media Systems. He then became CEO of Concept! AG and OgilvyInteractive Germany. His other positions include Adconion Media Group and Smarthouse Media/Axel Springer SE as well as vwd group AG.
Sascha Dolling, Managing Partner, OMD Hamburg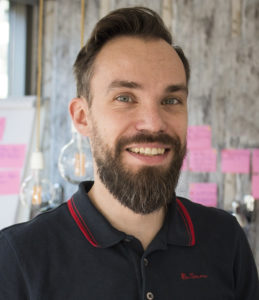 As Managing Partner at OMD Hamburg, Sascha Dolling has been responsible for the agency's data-driven marketing since 2017. In his position, the qualified media scientist ensures the efficient linking of data management, audience segmentation and programmatic activation of data-driven and user-centric campaign strategies. From 2014 to 2017, in his role as Director Digital Media Optimization at G+J e|MS the proven digital expert established the programmatic sales at the renowned publishing house. Previous positions were Tchibo, one of Germany's leading coffee roasters and retailers, and the independent media agency pilot. Furthermore, Sascha Dolling is engaged in the BVDW, the German association for the digital industry. As deputy chairman of the focus group for "Programmatic Advertising" his main topics are quality and transparency in the programmatic ecosystem.
Alexander Qvitzau Lund, Head of Programmatic, upday for Samsung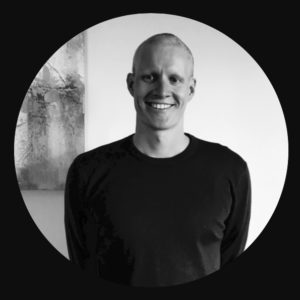 A graduate in business economics with years of experience in managing programmatic ad monetization for mobile apps. My role in upday for Samsung is to lead the programmatic business of Europe's largest news app, which experienced an explosive growth through a gradually sophisticated and efficient mediation stack. The process has evolved from establishing the fundamental marketplace, to optimizing the eco-system through yield management and finally expanding the range of unique partnerships and technologies. The specialised area combining sales, business analysis and technology is not only the foundation for my business acumen but also the only natural result after working multiple years in other start-ups within the financial sector and the fashion industry.
Carol Starr, Managing Director, Northern Europe, Rubicon Project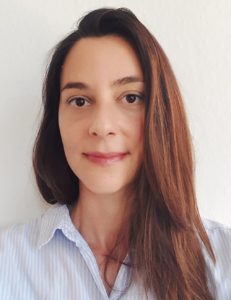 Carol Starr brings ten years of digital advertising experience to her role as MD for Northern Europe at Rubicon Project. Carol joined the company as an Account Director/Yield Manager in 2012 and helped build and manage a strategic publisher portfolio in Northern Europe. Prior to that, she worked with demand side platforms (DSPs), and also in audience development and search marketing for four years in the United States. At Rubicon Project, Carol works with leading publishers to help them monetise their inventories and maximise advertising revenue, and is developing and implementing the strategy that is driving the commercial success of Rubicon Project in Northern Europe. Carol speaks four languages and holds a degree in Media, Culture and Communication.
Joerg Vogelsang, Regional Managing Director, DACH & CEE, Index Exchange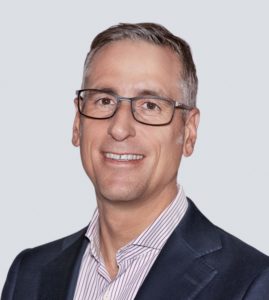 For more than 20 years, Jörg Vogelsang has held leading positions in the marketing and retail industry. Most recently, he worked as a freelance consultant for well-known companies from various industries. Prior to that, Vogelsang worked for Adform as Vice President Publisher Platforms and was responsible for building and expanding the publisher business in Europe. Google, OnVista Media, Terrific, The Boston Consulting Group and the Tengelmann group of companies are among the further stages of his career.
Eric Hall, Founder HO|DS - Halls of Digital Strategies and Co-Chair BVDW Focus Group Programmatic Advertising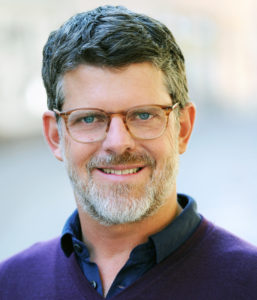 Eric Hall has worked in the digital publishing and advertising industry since the late 90s in different executive roles for international publishers and technology companies. Today with HO/DS he is consulting companies with a focus on Programmatic Advertising and just recently started to lead the business of The Media Trust, a digital security and advertising quality company headquartered in the US, in the DACH-region. Further he is the Co-Chair of the Focus Group Programmatic Advertising in the German Federal Association of the Digital Economy (BVDW e.V.).
Kristina Prokop, Consultant & Co-Founder & Board Member, Eyeota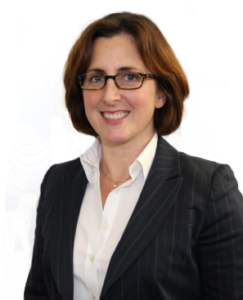 Kristina Prokop has spent more than 20 years on the forefront of digital marketing and online advertising, bringing new advertising technologies and business models to market. As a co-founder of Eyeota, she pioneered quality audience data as a cornerstone of the international advertising and marketing ecosystems and drove programmatic innovation. Kristina most recently served as Chief Customer Officer and the internal privacy lead at Eyeota before stepping out of the operational business to begin consulting. Her focus is on data and audience activation & monetization, internationalization and scaling teams at growth stage companies.
Marco Barei, Director Sales DACH, DoubleVerify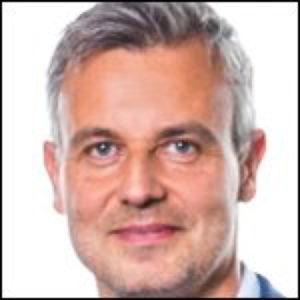 Marco Barei looks back on a long career in the digital industry. From 1999 to 2006, he managed sales offices at InteractiveMedia/T-Online before becoming Head of Online Sales at BILD in 2009. After heading Digital Sales as General Manager including the Programmatic Advertising department at Axel Springer, he has held leading positions at Zalando and SevenOne Media, before joining DoubleVerify. As Director Sales DACH, Barei is responsible for the entire German business of the international measurement and analysis software.
Marek Lacina, Programmatic Marketing Director, lastminute.com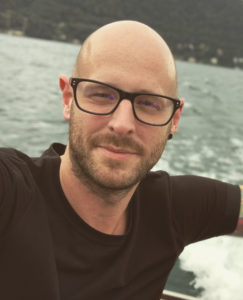 Marek Lacina is a multilingual digital marketing professional tasked with leading programmatic marketing channels for lastminute.com, a leading online travel agent with more than 20 years of experience in making unforgettable memories for millions of travelers. Marek joined lastminute.com in May 2018, after two years at metasearch giant, KAYAK, and he has brought the technical innovations he developed there to restart performance and display channel globally across all the brands and markets. Since joining the company Marek, who leads a social, display and online video team across multiple countries, has worked on developing a strategy to deliver the right personalized content for the right audiences.
Rose Silford-McLoughlin, Lead Programmatic Buying, Scout24 Media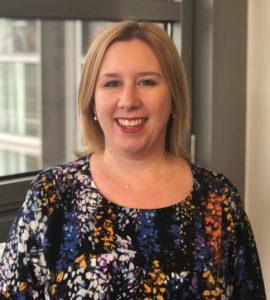 Rose is responsible for the execution and optimization of 1st Party Data Driven Advertising campaigns at Scout24 Media. Before joining Scout24, Rose led the mobile advertising performance team at YOC and after that was responsible for the Media Buying for pure performance and retargeting gaming campaigns at GameGenetics and Simplaex. With over 8 years' experience in digital marketing, Rose is an expert in programmatic buying, performance based advertising and 1st party data solutions.

Hossein Houssaini, Founder, Ho/Pe Advisory Ltd.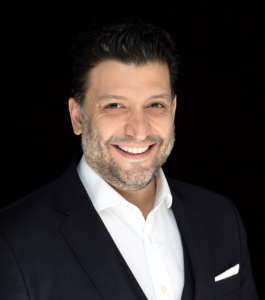 Hossein Houssaini works as an advisor for various companies and forums in the digital advertising landscape. He joined boards like the Advisory Council of Prohaska Consulting, the Advisory Board of the Programmatic Pioneers and the global board of i-com.org, a community that compromise of the most extensive international group of industry leaders on the forefront of Smart Data Marketing, ranging from CMOs to top Data Scientists. Before his venture, he was acting as the Global Head of Programmatic Solutions for Havas Group for about four years. Here he helped to establish the global music data alliance for Havas and Universal Music Group and collaborated with international clients to transform them digitally. Hossein is the co-founder of Havas University, a global training program platform which has already certified over 15,000 participants globally with its first training curriculum "100% Programmatic". Previous to HAVAS, Hossein created IPG Mediabrands' first Trading Desk, Cadreon, in DACH (GSA) and shortly after acted as Director Technology for all audience buying platforms (MAP), bringing programmatic to the region.  Before joining Cadreon, Hossein worked for Google re-establishing the Rich Media business for DACH & the Nordics launching projects like YouTube Masthead and developing these markets to a successful business.  He was shortlisted for ExchangeWire's Ad Tech Personality of the Year in 2017 & 2018!
Thorsten Nolte, Managing Director, Tug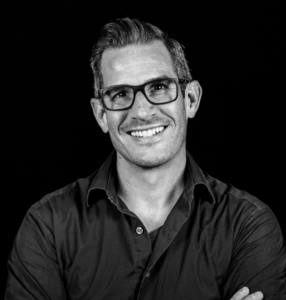 Thorsten is a seasoned digital marketing expert with more than 22 years of hands on experience. He has worked for startups right at the beginning when the internet was still a bubble and for some of the largest agency networks on the planet and delivered high impact and value returning solutions for some of the biggest brands across the globe. Starting his career in London and moving across Europe, eastern Europe and Asia Thorsten has gained extensive and invaluable cultural and industry experience, richly colored with the challenges and opportunities these diverse experiences presented. While in Asia Thorsten started his own agency with offices in Singapore, Malaysia and the Philippines and servicing clients across 12 markets in Asia. Thorsten now leads Tug Germany out of Berlin. A global nomad and geek Thorsten is an open and approachable individual who loves sharing, discussing and debating anything marketing, technology and martial arts.
Vivien Bresson, Chief Marketing Officer, Franksmile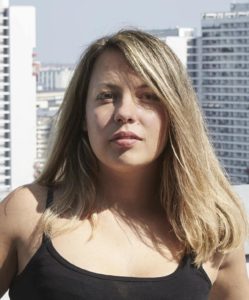 Vivien Bresson is Chief Marketing Officer of Franksmile, Rocket Internet's latest venture that has already expanded across 9 countries and 3 continents. She brings with her 10 years of experience developing and implementing robust digital and offline marketing strategies that effectively scale high-growth global brands. Prior to joining Franksmile, she worked at the Hut Group as Head of Paid Media where she oversaw paid social strategy development and brand expansion for MyProtein, Europe's leading online sports nutrition brand. In parallel to her tenure at the Hut Group and Franksmile, Vivien lectures as a graduate-level adjunct professor at Université de Franche-Comté teaching Digital Marketing and Project Management. When Vivien isn't working or teaching she can be found travelling or taking it easy with her cat, Sephi, in Berlin.
Travis Clinger, Vice President of Global Strategy & Partnerships, LiveRamp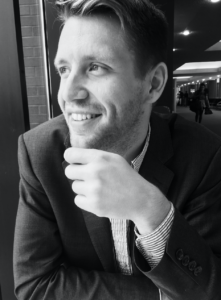 As Vice President of Global Strategy and Partnerships at LiveRamp, Travis is responsible for crafting LiveRamp's Ad Tech and international identity strategy, leading some of LiveRamp's most strategic initiatives, and creating global partnerships. Travis leads LiveRamp's efforts as one of the co-founders and Board Members of the Advertising ID Consortium to enable a standard cookie pool and people-based identifiers for the open Internet.  Prior to LiveRamp, Travis was a director at Epic Systems responsible for implementing systems that managed sensitive healthcare information. Travis holds a BA in Political Science from Rollins College.
Sven Stühmeier, Group Leader Digital Brand Communication & Technology, Vodafone Germany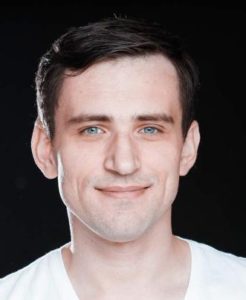 Sven Stühmeier, Group Leader Digital Brand Communication & Technology at Vodafone Germany, leads the digital brand communication as well as the setup and expansion of the digital infrastructure. He holds a diploma in business administration and a bachelor in sport economics. In 2010 he started his career on agency side at Wavemaker. In the following years he worked for various clients in the strategy and brand engagement department in Düsseldorf and London, before he take over responsibility as Account Director for clients like Vodafone, Screwfix, Weight Watchers and Michelin. End of the year 2015 he joins Vodafone as Senior Marketing Manager Brand & Strategy where he was responsible for offline and online communication of Vodafone's second brand otelo. Later in 2016 he was selected to execute the Digital-Media-Inhousing fort he Vodafone Brand Department. In connection with this, he build up and established a new group for digital brand communication & technology in the Vodafone organization, which he is leading since then.
Olivier Jollet, Managing Director Europe, Pluto TV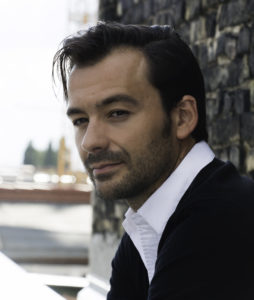 Olivier Jollet is a senior digital & media executive and entrepreneur with over 15 years of experience in the digital industry. Olivier Jollet has been Managing Director Europe at Pluto TV since November 1 2016. In this function, he is responsible for the development of an overarching strategy for and the business development of Pluto TV across Europe, the leading free OTT television service in the USA, acquired by Viacom earlier this year. Prior to this, Jollet was Co-Founder and Managing Director at Quazer, a unique digital TV-like service, acquired by Pluto TV in October 2016. From 2009 to 2013, he worked at Watchever, a pioneering subscription-based VOD service in Germany in the role of Chief Product & Marketing Officer and Co-Founder. He supervised the departments Marketing, User Growth, Product Management and Market & Business Intelligence. Under Jollet's leadership, Watchever was the most successful brand launch of the past 10 years in Germany and a multi-award winning product. In addition, he supported companies such as ProsiebenSat1, Axel Springer or Lagardère in their digital transformation and in their new strategic orientations. The French native previously worked at Vivendi Group where he was involved in different innovative ventures, initiated the kick-off of the Watchever project and lead its market entry strategy. Jollet started his career at Universal Music where he oversaw the development of new digital business models and helped pioneer the digital music industry in the Germanic territories. Jollet holds a Master of Science degree in International Management from ESCP Europe Business School. During the scope of this course, Jollet studied in Berlin, Oxford, as well as Paris.
Rachel Smith, COO, ExchangeWire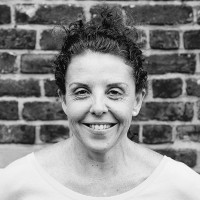 Rachel Smith heads up operations for ExchangeWire, covering marketing, sales, and business development, also holding strategic oversight of the company's global operations.In addition to this, over the last 4 years Rachel has provided consultancy to a number of advertising technology companies looking to increase their profile and customer awareness in the digital media industry.Prior to this, Rachel spent 10 years in the public sector working with policy advisors and elected politicians at both a local and national level in the UK & Australia. Amongst many other things, this included running media, communications & PR functions for local government authorities in London.Rachel holds a Bachelor of Arts in Politics from the Australian National University.
Lindsay Rowntree, Head of Content, ExchangeWire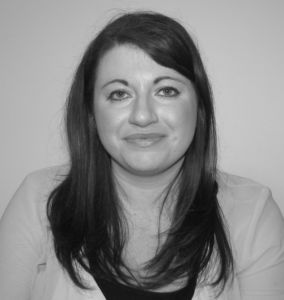 Lindsay Rowntree is head of content at ExchangeWire, where her responsibilities include curating and developing content around emerging models and technology within programmatic, ad tech and martech, as well as growing the depth of content and reach of ExchangeWire's global audience. Having joined ExchangeWire in January 2016, she previously held the role of director of search, UK at Starcom MediaVest Group, where she spent six years, providing her with extensive experience in digital advertising, performance marketing, data, technology, client servicing and media planning/buying.
Ciaran O'Kane, CEO, ExchangeWire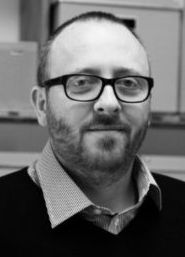 Ciaran O'Kane is the CEO of ExchangeWire, the leading global digital advertising trade publication and research firm.  He has worked in digital advertising over the last ten years as a developer, digital marketer, ad operations provider, media monetisation specialist and senior sales executive.  He continues to write editorial for ExchangeWire on advertising technology, marketing technology and programmatic  - and acts as an advisor to a number of leading digital media companies in Europe.