ATS London 2016

Boris Mouzykantskii,Founder, Chief Executive Officer & Chief Scientist, IPONWEB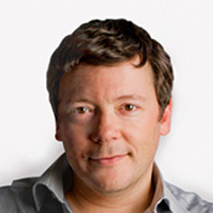 Dr. Boris's career has uniquely evolved to encompass success in both academia as well as business. With a doctorate in Theoretical Physics, Dr. Boris held research and professorial positions at both Cambridge University and the University of Warwick in the UK for more than 10 years. His research in the field of physics is well cited, and he has presented his work at numerous international conferences. After being attracted to the challenges and opportunities in software development, Dr. Boris founded IPONWEB in 2001, bringing his unique background and perspective to computational problem solving and probability modelling in the digital advertising space. Today, his company IPONWEB is a world leader in the Engineering & Operation of highly customised, real-time media trading platforms and technologies. They have pioneered the development of buy and sell-side programmatic, technology platforms solutions for hundreds of companies globally across the display, mobile, video and TV ecosystems. Fifteen years later, Dr Boris is still intimately involved in all aspects of the business from consulting and customer solution definition to his on-going passion as Chief Scientist and Architect of the company's flagship Machine Learning, decisioning and algorithm technologies.

Vicki Gavin, Compliance Director, Head of Business Continuity & Information Security, The Economist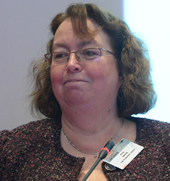 Vicki Gavin, Cyber Security Woman of the Year 2015, is the Compliance Director, Head of Business Continuity and Information Security for The Economist Group, with global responsibility. Vicki has a wealth of experience in this area and is passionate about achieving best practice in governance.  Vicki joined the Economist Group from Barclays where she was Head of Business Continuity and Business Risk for Barclaycard at the time of her departure.  Prior to this she, was responsible for Business Continuity Planning at Dresdner Kleinwort Wasserstein, where she held a number of positions after emigrating from Canada. Vicki holds a BSc in Physics from Lakehead University and a Diploma in Adult Education from Seneca College.  She is MBCI and CRISC certified.  She has been invited to speak at numerous industry conferences and seminars.

Andrew Casale, President & CEO, Index Exchange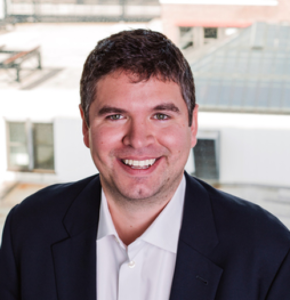 After recognizing the continued growth of digital advertising meant more marketer budgets shifting into an environment that at the time was incredibly costly for agencies to transact, Mr. Casale conceived and drove the evolution of Casale Media, an early ad tech pioneer born in 2001, into Index Exchange. His intent was to meet the desire from the buy side to move the transactional process out of RFPs, and IOs, and into platforms by doubling down on investments in engineering and infrastructure to embrace the coming automated future. A sharp focus on delivering benefits to media companies through mutually beneficial partnerships and integrations with the demand side has resulted in extraordinary growth for the company. He is responsible for providing strategic direction and market vision to his leadership team, as well as hands-on supervision of day-to-day corporate operations. As a respected industry thought leader, Andrew is widely sought-after for this expertise and opinions on programmatic and exchange-traded media, and the growing need to transact with transparency at the forefront of the conversation. Andrew's bylines and media contributions have appeared in numerous publications, including Adage, AdWeek, AdExchanger and the WSJ.
Lara Izlan, Director, Programmatic Trading & Innovation, Auto Trader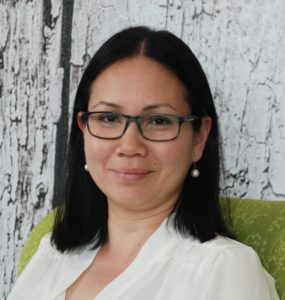 Lara manages the Programmatic and Audiences strategy for Auto Trader. Her team develops advertising solutions that combine rich first party automotive intent data with proprietary research, analytics, and data science to create unique and robust audience targeting solutions for automotive brands and car retailers. Prior to Auto Trader, Lara spent seven years at the Telegraph - first working on digital strategy and analytics, before moving into advertising in 2011 where she the built the Telegraph's programmatic business. Lara previously worked for Disney, AOL, a Silicon Valley mobile start-up, and as an equity investment analyst. Lara holds an MBA from London Business School, a Masters in Social Psychology from London School of Economics, and an Economics degree from Harvard University.

Tom Shields, SVP, Publisher Strategy, AppNexus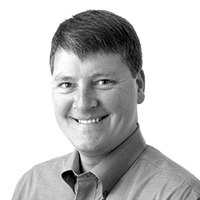 Tom Shields currently serves as SVP, Publisher Strategy at AppNexus. An ad tech pioneer, Tom coded the world's first ad server, and co-founded two successful companies. As co-founder and CTO of NetGravity, he helped grow the ad server business to 300 customers and guide the company through a successful IPO and subsequent acquisition by DoubleClick for over $500 million. As co-founder and CEO of Yieldex, he helped sell over a third of the top 100 publishers on superior forecasting and analytics technology before AppNexus' acquisition of Yieldex for a reported $100 million. Tom holds a patent on dynamic allocation in ad serving, and a Service Award from the IAB for leading the group that created the first impression counting standards. He was also a Managing Director at early-stage VC firm Woodside Fund, and continues to be an active angel investor. Tom graduated with honors with a BA in Computer Science from Harvard College.
Jay Stevens, Chief Revenue Officer, Adform

Jay serves as Adform's Chief Revenue Officer responsible for the company's global revenue number.  Before joining Adform he was General Manager, International at The Rubicon Project where he managed the company's global expansion initiatives and owned the P&L for all markets outside of North America. Previously he served as VP EMEA at MySpace where he was the company's first employee outside of the United States and oversaw the social network's operations throughout the European region.  Jay brings more than 15 years of digital media and online marketing experience to his current role.  He has been recognised as ExchangeWire's Ad Tech Personality of the Year in 2015, one of AdAge's Top 20 Interactive Marketers in the US, and hailed as the 5th most influential UK Digital Marketer by Revolution Magazine.

Julie Langley, Partner, Results International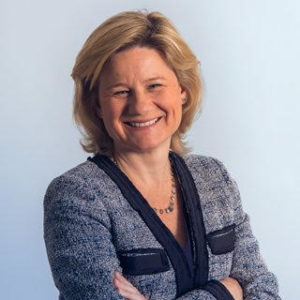 Julie joined Results in 2012 and has over 15 years' experience advising technology, marketing and digital media companies on M&A and fundraising. Prior to joining Results, Julie spent nearly 15 years in technology and digital media corporate finance advisory roles, generally working with entrepreneur-owned and private-equity backed businesses operating in disruptive sectors. She worked initially at Broadview and more recently at the US investment bank Jefferies, where she was a Managing Director and ran the European software practice. Selected transactions include Experian's acquisition of Footfall, Microsoft's acquisition of ScreenTonic, Oracle's acquisition of Sunopsis, Moody's acquisition of Fermat and Axel Springer's joint-venture with StepStone. Since joining Results International, Julie's transactions include advising The App Business on its sale to St Ives plc, Captify on its £8m Series B fundraising with Smedvig, DC Storm on its sale to Rakuten, Amaze on its sale to St Ives plc, and Staffcare on its sale to SimplyBiz. Outside work, Julie enjoys cycling, skiing, good wine, and spending time with family and friends.
Cyrille Vincey, Chief Data Officer, Ve Interactive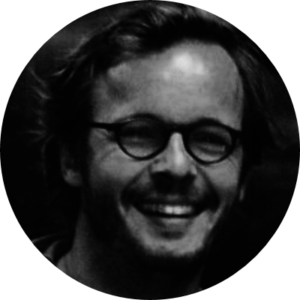 Cyrille is Chief Data Officer at Ve Interactive, and is driving the Audience Sharing program. After a primary focus on display prospection, Cyrille is now widening the data scope to build a user-aware, consistent, end-to-end purchasing experience for the online shopper, from in-market users prospecting down to on-site/off-site conversion and remarketing interactions. Prior to Ve, Cyrille was the founder and CEO of qunb, a data science company, sold to Ve Interactive in 2014.
Dave Hendricks, co- founder & Managing Director, LiveIntent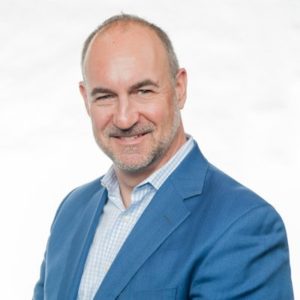 Dave Hendricks is the co-founder and Managing Director of LiveIntent Limited, one of the largest People-based Marketing platforms in the world.  Before he and his partners launched LiveIntent in 2009, Dave ran global teams at Oracle, ExperianCheetahMail and InfoGroup.  In 2011, Business Insider named Dave a 'top 100 technologist' and Alley Watch has called dave one of the 15 people 'changing advertising'.  Dave has a degree from George Washington University in Washington DC where he combined Political and Computer Science studies into a career in Marketing and Advertising technology.

Léon Siotis, Managing Director, UK & Southern Europe, SpotX

Léon Siotis is Managing Director, UK and Southern Europe for SpotX, the trusted platform for video advertising.  He works with leading publishers and broadcasters across the region to help them manage their video inventory and maximise advertising revenue. Siotis has ten years of digital advertising experience from companies including BrightRoll – which was acquired by Yahoo! in October 2014 – Rubicon Project, MySpace and AOL's Advertising.com. He joined BrightRoll in 2011 and helped build the team and client portfolio on the buy and sell-side. Prior to that, he worked with Demand-Side Platforms (DSPs) and agencies across EMEA at Rubicon Project to monetise display inventory on Europe's leading publishers, including launching programmatic buying across the region. This followed two years at MySpace and a stint at Advertising.com. Based in London, Siotis holds a BA in Industrial Relations from the University of McGill in Montreal Canada.

Lindsay Rowntree, Head of Content, ExchangeWire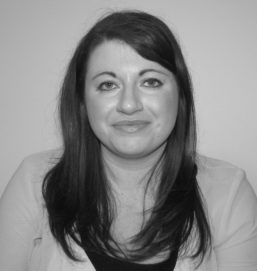 Lindsay Rowntree is head of content at ExchangeWire, where her responsibilities include curating and developing content around emerging models and technology within programmatic, ad tech and martech, as well as growing the depth of content and reach of ExchangeWire's global audience. Having joined ExchangeWire in January 2016, she previously held the role of director of search, UK at Starcom MediaVest Group, where she spent six years, providing her with extensive experience in digital advertising, performance marketing, data, technology, client servicing and media planning/buying.
Neal Richter,Chief Technology Officer, Rubicon Project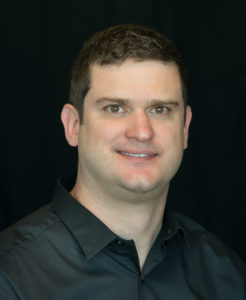 Through 20 years of software experience, Neal has focused on optimizing business needs, successfully applying data mining algorithms and scalable systems in order to create advanced software products. Before his current role Neal served as the Chief Scientist at Rubicon Project, leading the development of the company's industry-leading unified auction and associated yield algorithms that optimize revenue across billions of daily transactions. He has been a key contributor to the industry's OpenRTB protocol which has allowed for the standardization of programmatic across the digital advertising space. He joined Rubicon Project in 2009 via the acquisition of the audience optimization company, Others Online, where he worked on their audience analytics system. Prior to Others Online, Neal worked at RightNow Technologies on self-learning search and sentiment analysis engines for CRM and was awarded 8 patents for his work. When not sifting through petabytes of data, Neal enjoys fly fishing and raising his family in the Rockies. Neal grew up in a log cabin in Montana and holds a PhD in Computer Science from Montana State University. He specialized in and published 16 academic papers on Artificial Intelligence and optimization algorithms.
John Broughton, Head of Performance Marketing, Confused.com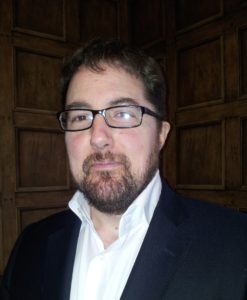 John has a long background in performance marketing in both agency and client teams covering nearly 2 decades. He has a fondness for data and using data to make strong commercial decisions, a factor that structures the approach to performance marketing at Confused.com where technology is front and centre for delivery, insight and attribution.
Dara Nasr, Managing Director, UK, Twitter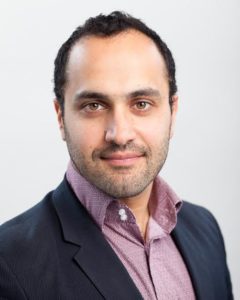 Dara joined Twitter in November 2012 initially heading up the sales team. Previously he worked at Google for 5 years overseeing key agency relationships for YouTube and Display. Prior to Google, Dara worked in in the TV media market, leading teams initially at Flextech Television and later Eurosport.
Adnan Ebrahim, Founder and CEO, Car Throttle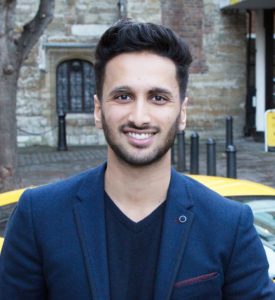 Adnan is the founder and CEO of Car Throttle, the internet's largest cross-platform car community. What started as a blog in his university bedroom quickly grew into a media brand reaching 100 million users every month and backed by London's most prolific investors. Car Throttle has been featured on CNBC, BBC and TechCrunch, and has raised over $2 million since its inception.
Amir Malik, Programmatic Director, Trinity Mirror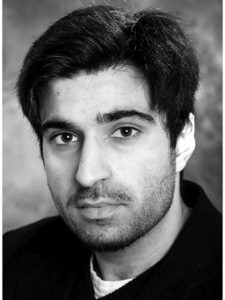 Amir Malik began his career working for Google in Brand Safety and Real Time Advertising where he learnt about Search Engine Optimisation. Malik then worked for Microsoft's Bing looking at Search Response optimisation. After working for these two technologies, he joined the Daily Mail and worked on their aggressive programmatic strategy focusing on Data Acquisition and RTB yield optimisation. Malik moved into Local World in the Daily Mail Group to develop their programmatic strategy from scratch and has since grown their revenue and built a self-contained programmatic team within the business. Trinity Mirror plc acquired Local World, and Amir is now an executive in the business, under the title of Director of Programmatic and Digital, leading the strategy for the Mirror and Regional businesses in data and monetisation.
Benjamin Masse, Managing Director, Market Development & Strategy, Triton Digital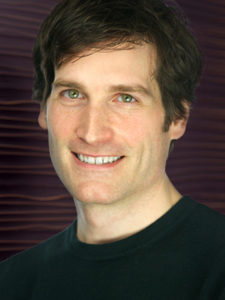 Benjamin Masse is a recognized programmatic advertising technology and interactive applications pioneer with more than 15 years of experience. Over this period, Benjamin has established synergies between business stakeholders and software development teams, delivering consistently innovative products. As Managing Director, Market Development and Strategy at Triton Digital, Benjamin spearheads market development and identifies strategic partnerships across the globe, working to enhance and grow Triton's international footprint. He also contributes to product strategy, prioritizing the roadmap according to market needs and requirements, both from the supply and demand-side. Benjamin holds a M.Sc. in Anthropology and Post-Graduate Diploma in Entrepreneurship and Management. As an accomplished musician, he fully appreciates the growing importance of connecting business, technology, and culture. Benjamin currently resides in London with his family.
Lara O'Reilly, Senior Editor, Business Insider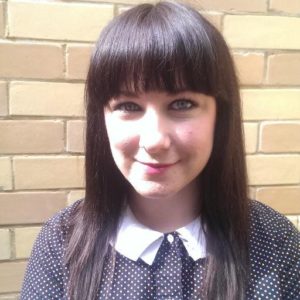 Lara O'Reilly is a senior editor at Business Insider. She joined Business Insider in 2014 as the site's global advertising editor. Prior to that, she was a senior news reporter at Marketing Week UK. In 2016, she was shortlisted in the "digital journalist of the year" category at the London Press Club Awards and she was also "highly commended" in the "digital writer of the year" category at The Online Media Awards. In 2014 she was named by MHP Communications as one of the "30 under 30 to watch" in British journalism at its annual awards. Lara has also written for other titles including: Press Gazette, Camouflage, The Worthing Herald, and X Magazine.
Matt Von der Muhll, Chief Operation Officer, Unlockd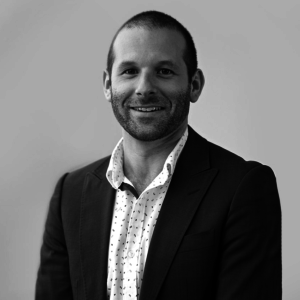 Matt Von der Muhll has a reputation for building businesses in high growth industries from the ground up. Having started his own kiteboarding business at the age of 18 during his tertiary education, he was Founder of Kiteboarding Australia, a pioneering business within one of the fastest growing sports categories at the time. Matt went into corporate banking to extend his interest in financial services and its potential impact on growing businesses. He then saw an early opportunity to enter the venture capital world working for a VC fund where his hunger for startups and fast growth businesses increased further. Following this, he moved into the digital advertising & technology space, building the media partnerships of Adconion Media Group (acquired by Singtel) across the Asia Pacific region, during a period where programmatic technologies began to enter the advertising world. Having built a market-leading video product and business within Adconion at the time, Matt then joined SpotX as Director of Media Partnerships in 2011 and quickly became Managing Director of Asia Pacific. Under his leadership, SpotXchange aggressively accelerated its revenue growth, subsequently leading to an acquisition of the business by RTL Group out of Europe. Asia Pacific is today one of the company's top performing regions in the world. Matt is also a keen investor and advisor to early stage businesses including Unlockd where he ended up joining full time as COO and currently is a key part of the Executive team scaling the business globally. Matt holds a Bachelor of Business in eCommerce from the Swinburne University of Technology.
Imran Khan, Head of Programmatic & Partnerships, xAd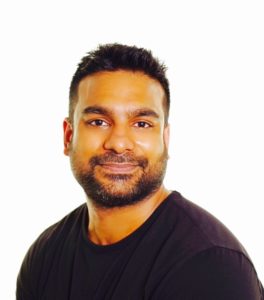 Imran Khan is Head of Programmatic and Partnerships, EMEA at xAd. Imran is focused on developing key partnerships with programmatic partners, publishers and data providers. He also works with xAd's partners to educate them on how the intersection of programmatic technology and location data insights can bring greater efficacy to mobile marketing. Prior to joining xAd, Imran served as Director of Business Development, EMEA at Millennial Media (now acquired by AOL). He was responsible for all publisher relationships at Millennial's programmatic marketplace. Previously, Imran launched the European publisher business at Nexage, the premium mobile exchange prior to its acquisition by Millennial Media and led mobile network Inmobi's Business Development team in EMEA
Vincent Flood, Editor, Video Ad News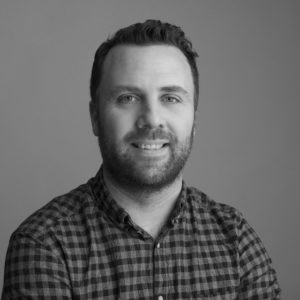 Vincent Flood is Editor of Video Ad News, a trade publication that also organises two industry events, New Video Frontiers and TV Rise. Prior to setting up Video Ad News he worked with MatchReturn, a company specialising in display RTB and publisher ad operations. He was also Managing Director of The Brown Cow Project, a company that specialised in creating online videos for UK charities, while also freelance writing for some of Ireland's leading business and current affairs publications including Business and Finance and Magill.
Chip Scovic, CRO, TubeMogul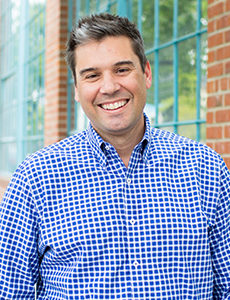 Chip's mission at TubeMogul is to continue the company's rapid revenue growth worldwide and expand the footprint of its programmatic brand marketing platform among the world's top brands. Prior to TubeMogul, Chip ran Google's media platforms business for brands and independent agencies, as well as the company's programmatic buying strategy for brand advertisers. He came to Google via the Teracent acquisition. Prior to Teracent, Chip ran Yahoo! video ad sales and was responsible for launching and managing the Yahoo! Smart Ads retail business. Before his career in digital media, Chip was a criminal prosecutor and practiced law in the State of Delaware.
Andrew Buckman, Managing Director, EMEA, OpenX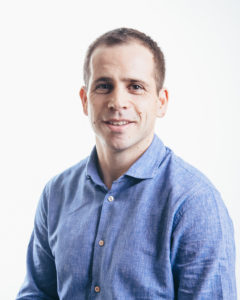 Passionate about driving innovation in ad tech, Andrew Buckman is Managing Director of OpenX EMEA – the number one marketplace for ad quality – where he is responsible for accelerating the adoption of the OpenX advertising platform throughout the EMEA region. Unrivalled in their ability to deliver solutions that maximise publisher revenue while ensuring quality traffic, OpenX enjoyed record net revenue of $140 million in 2015. Buckman's 18 years of experience in the ad tech industry has provided him with expert skills in tactical market planning, contract negotiation, communications and sales management. His wide-ranging career has included roles at Yahoo! – where he delivered several major European projects – and performance marketing company Tradedoubler, where he transformed the company in terms of profitability, scale, and reputation.

Rebecca Muir, Head of Research and Analysis, ExchangeWire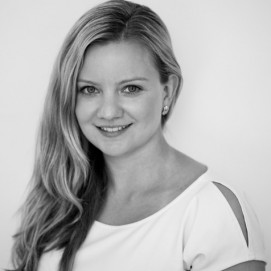 Rebecca Muir, is head of research and analysis, at ExchangeWire. She has held roles at Google, Mindshare, Marin Software, and Quantcast - giving her extensive experience around data, advertising technology and marketing strategy.   ExchangeWire Research was launched in late 2014 by Rebecca, along with the ExchangeWire leadership team. Since then they have been busy developing ExchangeWire Research into a fully-fledged, international analyst function, covering issues critical to marketers today from a neutral and informed perspective.
Damian Burns, Global Head of Sales, Atlas, Facebook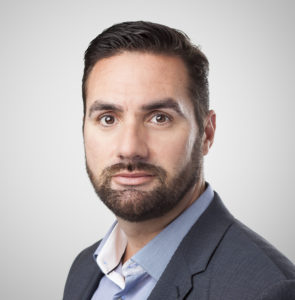 Damian Burns is Global Head of Sales for Atlas. Before joining Atlas, Damian was previously Director of Global Strategic Partnerships at Google. Damian gained the majority of his agency-side experience at Publicis' ZenithOptimedia. Originally working in traditional media, he departed that side of the ad business to become a founding member of the agency's very first digital operation when it launched in the UK over fifteen years' ago. Damian sits on the board and is Vice President, Digital for the International Advertising Association (IAA). He is also an advisory board member for ExchangeWire (Data-driven, Automated Marketing & Ad Tech).

Simon Schnieders, Founder, Blue Array Ltd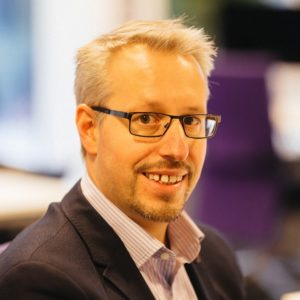 Simon Schnieders is the founder of SEO agency Blue Array Ltd., with clients including Time Inc., EMAP & Wowcher. Previously Simon headed up SEO for some of the UK's leading brands and startups including; Zoopla, Mail Online and Yell.com. He's also an investor and advisor in on-demand mobile mechanic service ClickMechanic.
David Wiener, Vice President, Product Oracle Data Cloud & Oracle Marketing Cloud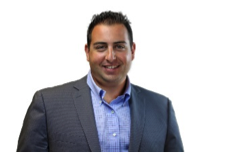 As Vice President of Product, David is responsible for Oracle Data Cloud and Oracle Data Management Platform products and services globally. He leads product management, product marketing and program management, overseeing strategy, design, development, and product go-to- market across Oracle Marketing Cloud and Oracle Data Cloud portfolios. David joined Oracle through the acquisition of BlueKai, where he led worldwide product management for the company. At BlueKai, David helped launch BlueKai's SaaS offering, designing many of the underlying systems including audience management, the core DMP platform, Mobile DMP, Tag Management, Audience Analytics, and the Identity Graph. Prior to BlueKai, David worked at Ogilvy where he built Neo@Ogilvy's media trading practice and led systems integration projects with major technology vendors. David has a track record of driving results-oriented strategic planning and product solutions, and he continues to work across major Oracle initiatives and partnerships.
James Gilkes, Global Pricing & Inventory Director , BBC Advertising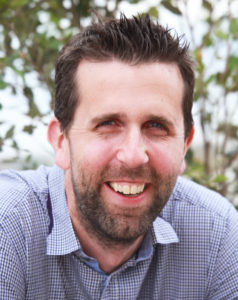 James is Global Pricing & Inventory Director at BBC Advertising, part of BBC Worldwide.  He works with sales teams across the globe to maximise revenue for the BBC.  James is responsible for providing commercial opportunities within BBCWorldwide's existing digital portfolio and for looking at technology for new solutions across traditional direct IOs as well as programmatic.  In the programmatic space, James is responsible for all pricing decisions, optimisation across the Open Market and ensuring that the SSP's products are always in line with BBC guidelines.  Prior to joining the BBC, James worked for myspace.com, dunnhumby, and Channel 4.
Dominic Joseph, CEO & Co-Founder, Captify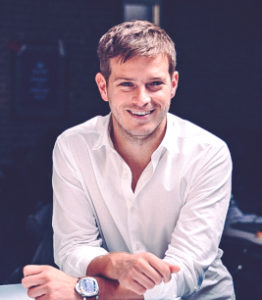 Dominic is CEO and Co-founder of Captify, global leaders in Search Intelligence. Captify fuse together the two largest segments of online advertising, Search and Display. Their unique Semantic technology derives meaning from 14+ billion searches a month to power display, video and mobile advertising. Over 450 of the globe's biggest advertisers and 120+ agencies leverage Captify's crucial market and brand insights to inform strategies that drive conversion, engagement and creative advertising. As one of the industry's growing adtech companies, Captify now operate across Europe and US with a growing team of 130 people. Earlier this year, Dom was one of only 6 CEO's to make it onto the BIMA 100 2016 list.
Daniel Rosen, Global Director of Advertising, Telefónica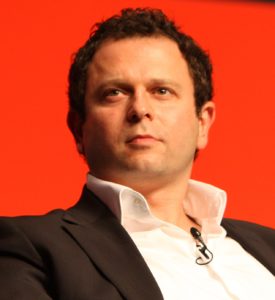 Daniel Rosen is the Global Director of Advertising at Telefónica, S.A., a role he has held since November 2014. He is responsible for developing Telefonica's global advertising business with a focus on Europe and Latin America.  Prior to this he was Global Chief Executive Officer of WPP's Mobile Agency group Joule Inc.  Prior to that, he was founder of AKQA's global mobile practice where he spent eight years leading major mobile initiatives for brands including Nike, Gap, Coca-Cola, Heineken and Volkswagen.  He is also Chairman of EMEA Chapter Board at Mobile Marketing Association.
Martin Kelly, Co-Founder and CEO, Infectious Media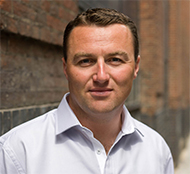 Martin Kelly is the co-founder and CEO of international programmatic agency, Infectious Media. Having started his career as a press planner, Martin quickly realised the potential that lay within digital media and in 1999 became a founding member of Zenith Interactive Solutions. From here he moved into the Omnicom agency network, within Tribal DDB and as Board Media Director at Agency Republic. Using this experience together with his inherent interest in digital advertising, Martin cofounded Infectious Media in 2008. Recognised in the 2014 EY Entrepreneur of the Year award alongside co-founder Andy Cocker, Martin is a renowned industry thought leader and market commentator, regularly speaking on the conference circuit and often quoted in the press. He sets the overall direction for the company, taking special responsibility for client acquisition and strategy.
Nicolas Bidon, CEO, EMEA, Xaxis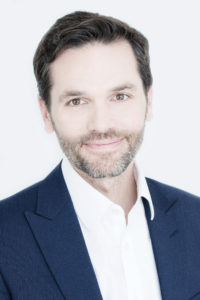 Nicolas Bidon is CEO of Xaxis EMEA, responsible for managing the operations and leading the development of the Xaxis business across 25 countries, as well as driving growth for Xaxis specialist companies Light Reaction, Bannerconnect and plista in the region. Prior to this, Nicolas was Global CEO of plista, a one-stop provider of data-driven native advertising solutions.  At plista, Nicolas led the company's integration into the Xaxis technology platform, relaunching it as the industry's most comprehensive offering for programmatic native advertising and establishing new markets in the U.S, Russia and China. Nicolas has extensive knowledge of the Xaxis business having served as MD of Xaxis UK for more than 3 years. During this time, he led the company through significant growth and oversaw the launch of several innovative programmatic products to help advertisers reach their audiences at scale across all devices and formats. Nicolas' extensive experience prior to Xaxis spans general management, consulting, product management, as well as sales and business development for both start-ups and large companies such as Yahoo! He has worked in software, media and technology for more than 20 years with tenures in San Francisco, London and Switzerland. Nicolas is a graduate from both ICN Business School in France and Georgia Tech in the US.
Danny Spears,Programmatic Director, Guardian


Danny Spears is Programmatic Director at the Guardian with overall responsibility for the publisher's buy and sell-side functions.  As programmatic monetisation tips the balance in terms of its contribution to the Guardian's overall digital revenue, Danny has become a key stakeholder in the wider organisation's approach to technology partnerships, product development, trading and data strategy. Beyond the Guardian, Danny is a member of the Pangaea Alliance steering committee and a vocal proponent of a healthy, thriving programmatic ecosystem!
Neil Morris, Founder & CEO, Grand Visual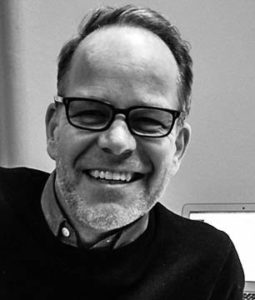 Neil is the Founder and CEO of Grand Visual, an award-winning production and creative technology company that is driving dramatic evolution across the Digital Out of Home Landscape. With offices in London and New York, Neil has been responsible for many of the 'wow' moments the medium has delivered to date. Combining creative thinking, technology expertise and production technique, Grand Visual helps to unlock the potential of this exciting media space - where digital technologies intersect with the real, physical world. In 2010, Neil and his team launched OpenLoop, the first Digital Out of Home campaign management platform for facilitating dynamic, real-time content across multiple formats, networks, and markets. This was the start of programmatically informed creative for DOOH. In 2015, Google used OpenLoop alongside its own ad technology, in a trial that delivered the world's first fully programmatic DOOH campaign - a milestone moment for the outdoor advertising industry. Neil has featured in BIMA's Hot 100, writes a tech blog for The Huffington Post, and is a regular contributor to ExchangeWire and ClickZ.
Mark Syal, Managing Director, EMEA, Essence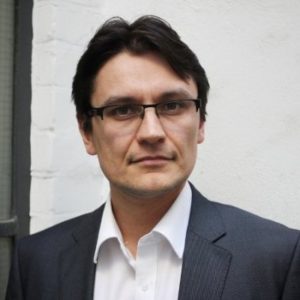 Mark Syal is managing director for Essence in EMEA. He works with Essence clients including Google, Visa, HP and the Financial Times to drive growth through exceptional digital media strategies. His remit includes developing Essence's market-leading products as digital media grows to become the dominant channel. Mark has worked in advertising for more than 20 years and has developed his digital expertise since the dotcom boom.