ATS London 2019

Sir Martin Sorrell, Executive Chairman, S4 Capital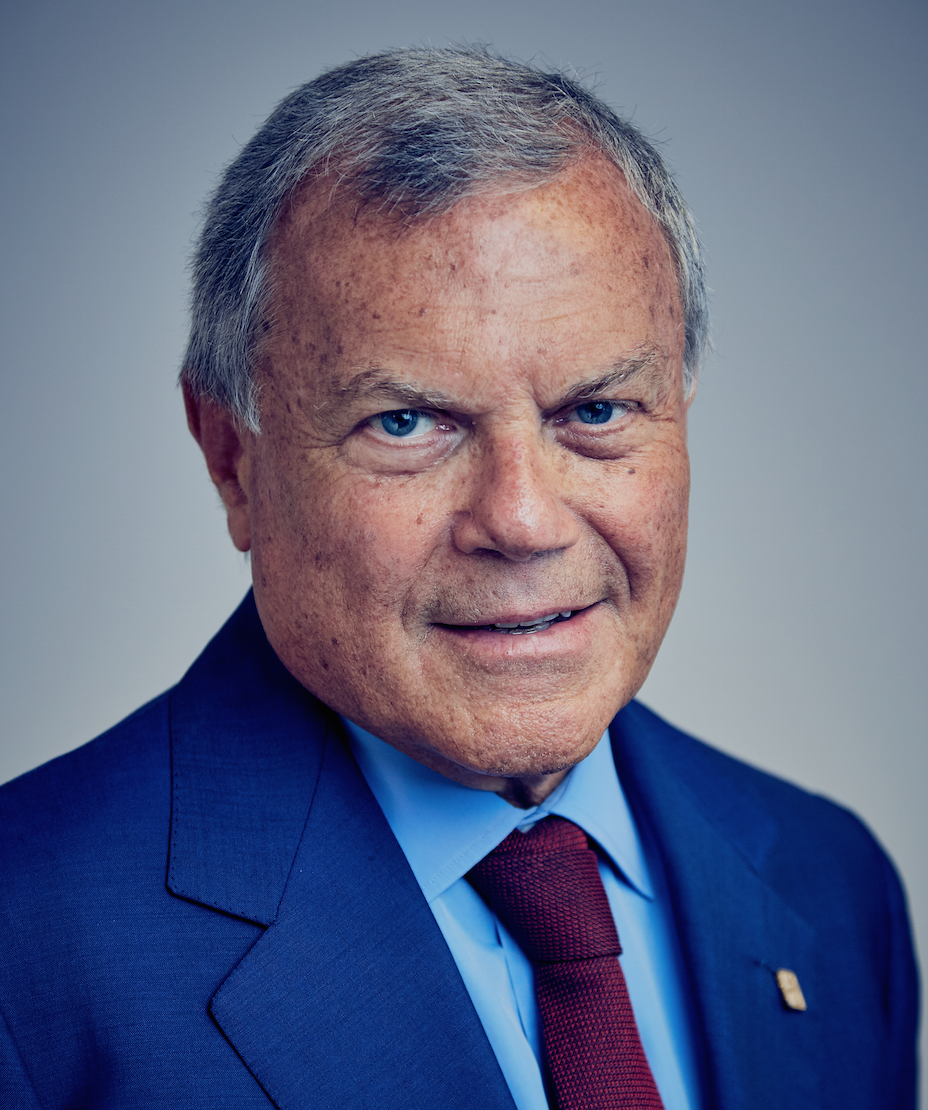 Sir Martin Sorrell is Executive Chairman of S4 Capital, which is building a new age, new era, digital advertising and marketing services platform for global, multi-national, regional, local and millennially-driven clients. Sir Martin was CEO of WPP for 33 years, building it from a £1 million "shell" company in 1985 into the world's largest advertising and marketing services company with a market capitalisation of over £16 billion, revenues of over £15 billion, profits of approximately £2 billion and over 200,000 people in 113 countries.  Prior to that, Sir Martin was Group Financial Director of Saatchi & Saatchi plc for 9 years and worked for James Gulliver,  Mark McCormack and Glendinning Associates before that.  S4 Capital PLC recently merged with MediaMonks and MightyHive, and is listed at the London Stock Exchange under SFOR.L. Sir Martin supports a number of leading business schools and universities, including his alma mater, Harvard Business School and Cambridge University and a number of charities, including his family foundation.
Cristina Constandache, Chief Revenue Officer, Viber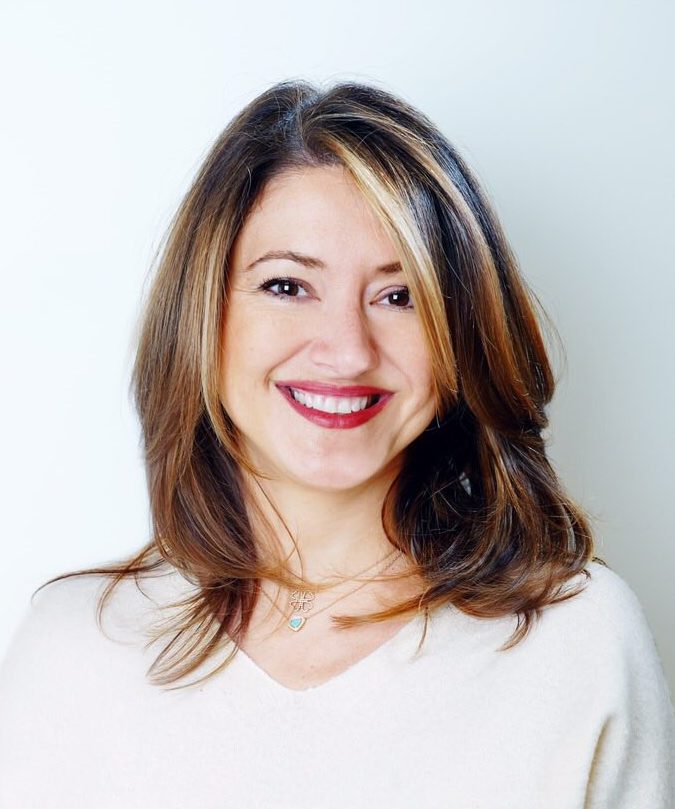 As Chief Revenue Officer at Viber, Cristina Constandache directs, defines and leads all global revenue-generating activities to ensure its success for global partnerships and advertising on Viber for our 1B+ users. Always at the intersection of advertising and technology, Cristina draws on more than 10 years of experience in global media sales with a proven track record in advertising, business development and client services on the international stage. Prior to working at Viber, Cristina was the VP of EMEA and Americas Business Partnerships at Cheetah Mobile, the 4th largest app developer in the world, where she oversaw all global revenue generating activities for mobile advertising campaigns. Before joining Cheetah Mobile, Cristina led the commercial team at Mobpartner until its acquisition by Cheetah Mobile. Cristina has also held senior management positions at online media planning and affiliate marketing agencies including Intela, Aedgency, and Commission Junction.
Andrew Casale, President & CEO, Index Exchange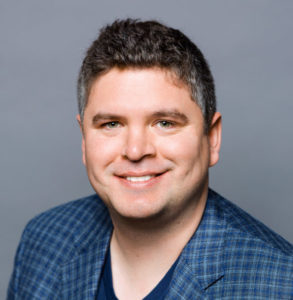 As President and CEO of Index Exchange, Andrew leads more than 400 of the brightest minds in advertising technology across the U.S., Canada and Europe. With a sharp focus on delivering benefits to media companies like The New York Times, Hearst, Daily Mail and Conde Nast as they tackle the world of automation, he's built Index Exchange as one of the only pure-play and transparent ad exchanges in the advertising ecosystem. While he's responsible for providing strategic direction and market vision to the company at large, he's also hands on with all day-to-day corporate operations. Andrew has a unique penchant for the advertising industry and the promise of its automated future. At only age 15, he was a strategic advisor for his family company, Casale Media – one of the first ad tech startups built to help marketers manage online ad inventory. 15 years later, he's pivoted his family's company Casale Media into Index Exchange. By doubling down on investments in engineering and infrastructure, he's continued to grow the company's revenue by over 100% y/y and adding headcount when needed to bolster the company's offering. As a respected industry thought leader, Andrew is widely sought-after for his expertise and opinions on programmatic and exchange-traded media, and the growing need to transact with transparency at the forefront of the conversation. Andrew's bylines and media contributions have appeared in numerous publications including Ad Age, Adweek, AdExchanger, The New York Times and The Wall Street Journal.
Ali Shah, Head of Technology Policy , ICO


As Head of Technology Policy Ali is responsible for ensuring the ICO can respond to complex societal challenges presented by emerging technology developments.  His expertise in AI, data and emerging technology is combined with a passion for understanding the impact of technology on society, and the ethical and societal questions that emerge.  Ali cares about how technology can be used for innovation to drive social good, while ensuring the rights and freedoms of individuals are protected in a rapidly changing world. He is a massive Manchester United fan, and it pains him to see Manchester City ahead in the league!
Michael Rubenstein, President of AppNexus, a Xandr company, AT&T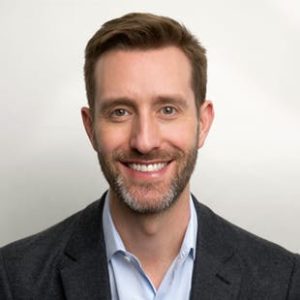 Toronto in the late-1990s was a long way away from Silicon Valley, but that didn't bother Michael Rubenstein. A recent graduate of McGill University, he followed his entrepreneurial roots and joined a local online marketing start-up called FloNetwork. Within three years, the company became a market leader and sold to DoubleClick, and he moved from Canada to New York, working for the burgeoning advertising company while attending Columbia University's business school. After graduating, Rubenstein was eager to start another company, and accepted an offer from his CEO to become an intrapreneur and launch a start-up within DoubleClick itself. The company he started was DoubleClick Ad Exchange, a multi-billion dollar pioneer in the programmatic advertising space, and played a major role in DoubleClick's sale to Google for $3.1 billion. After a spell at Google, Rubenstein joined Brian O'Kelley to build AppNexus, taking the company from a 20-person operation to over 1,000, making AppNexus a leader in the programmatic market, with 27 offices across North America, Latin America, Europe, Asia and Australia. When AppNexus was acquired by AT&T in 2018, Rubenstein stayed on as the company's president, reporting to Brian Lesser, CEO, and overseeing the company's go-to-market strategy globally. He has served on numerous Boards including AppNexus, the Interactive Advertising Bureau (IAB), and is an active advisor to and investor in the next generation of entrepreneurial ventures. At the end of the day, however, Rubenstein has had a successful career due to his passion to create, build and grow a values-driven and inclusive company culture.
Jana Meron, SVP of Programmatic & Data Strategy, Insider Inc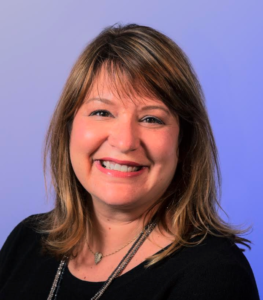 Jana Meron is SVP of Programmatic & Data Strategy for Insider Inc. She played a pivotal role helping transform Insider Inc. into an industry pioneer that was early to embrace programmatic across its organization, and she oversees a sophisticated and singular private exchange. Previously, Jana worked at CBS Local Digital, where she was responsible for a majority of their indirect revenue, and an early employee at Google, working with publishers. Regarded as a programmatic thought-leader, Jana is a frequent speaker at industry events.
Matt Barash, Head of Strategy & Business Development, AdColony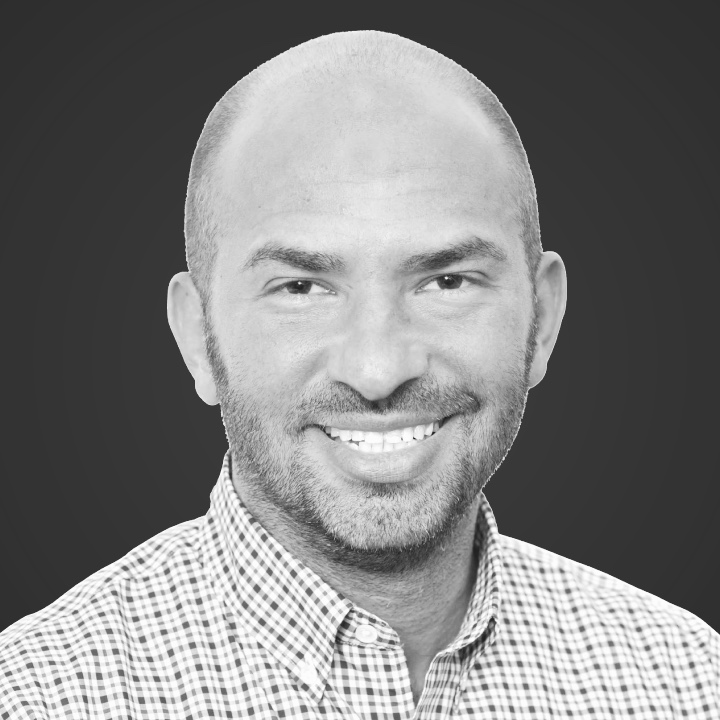 Matt Barash serves as AdColony's Head of Strategy & Business Development where he oversees all global commercial relationships with automated advertising, data, and marketing technology partners. Matt comes with one of the most esteemed professional bona fides in adtech. Matt has previously served as Head of Business Development at SessionM, Vice President of Audience Monetization at Forbes Media, and Senior Director of Publisher Development at Fox Audience Network where he was an integral part of the original team to architect and scale the third party ad network business at Fox Interactive Media. He has extensive third party ad network experience at both Traffic Marketplace and 24/7 Real Media, where he worked in various business development capacities on data, technology and strategic publisher partnerships. Prior to entering the digital space, Matt held sales and strategy roles in both broadcast and print at Discovery Communications, ESPN/ABC Sports, Conde Nast and the Smithsonian. Matt serves as advisor to both Reveal Mobile and MEDIASHIFT Technologies and holds a BA in Communication Arts from the University of Wisconsin-Madison.
Dominic Joseph, CEO & Co-Founder, Captify Technologies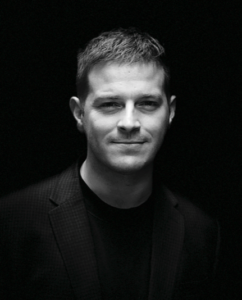 Dominic is the CEO and co-founder of data intelligence company Captify Technologies. Captify are the largest holder of 1st party consumer Search Data outside of Google and its unique technology understands the intent of consumers across all channels including Voice Search, Desktop on site Search and in-app search.  Captify's search intelligence and powerful insights help inform decisions for brands globally, through consumer behavior analysis, brand trends, product and market analysis. Captify's intent-rich data set powers advertising for many of the world's largest brands including Apple, Disney, Adidas, American Express and Microsoft. Led by Dominic from startup to present, Captify has experience explosive growth globally, achieving $60m+ annual revenues and strong EBITDA growth, following raising $12m from Series A and Series B rounds.  Captify are trading globally with over 220 employees and offices in 11 global territories including London, Paris, Madrid, Milan, Chicago and New York. Previous to building Captify, Dominic used to be a professional drummer signed to Polydor Universal, featuring on various chart hits and touring the world supporting various major label artists such as Blondie, Aha, Fatboy Slim and The Bravery. In 2013, Dominic was named GB Young Entrepreneur of the Year and UK Digital Innovator of the Year. Dominic was also championed in the CEO category in the BIMA100 2016 and named Scale Up Entrepreneur of the year 2018 and the Great British Entrepreneur awards.
Lara Izlan, Director, Advertising Data, ITV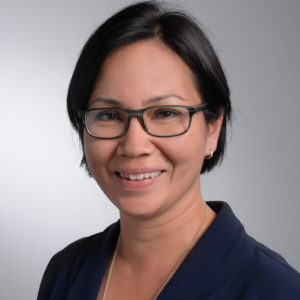 Lara's extensive experience in digital media includes brands like AOL, Disney, Telegraph, Auto Trader and ITV. Lara considers herself first and foremost an analyst with deep roots in using data to drive strategy and decision making. In her current role, Lara is responsible for developing advertising data partnerships, products, and analytics to power ITV's advanced advertising proposition. Prior to ITV, Lara and her team launched Auto Trader's first data management platform, modernised its programmatic trading business, built an in-house media buying team, developed a commercial strategy for the company's car-buying intent data, and delivered an innovative insights dashboard for the automotive industry which won an AOP award for 'Best Use of Data'. Lara is a regular speaker and panelist at advertising technology and digital marketing events. She was recently named to the 20 Women in Data and TheDrum Digerati lists. Lara is also a volunteer mentor with Bloom UK, which supports young women in the media industry, and a non-executive advisor for the charity, Children of the Mekong.
Ari Paparo, CEO, Beeswax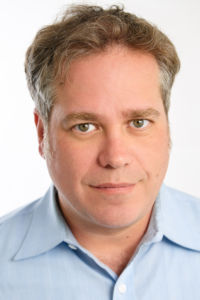 Ari Paparo is the CEO of Beeswax, the industry's first Bidder-as-a-Service platform, based out of New York. Ari has held a number of product leadership positions in the ad-tech and marketing tech sectors and is well regarded for his contribution to the advancement of programmatic advertising. Previously, he served as a VP at DoubleClick and a Director of Product Management at Google, where he led the buy-side product suite. More recently he was the SVP, Product Management at Appnexus and the EVP, Product Management at publicly-traded Bazaarvoice. Ari is well known in the online advertising community for his authorship of the VAST (Video Ad Serving Template) specification for online video and his development of an online gross ratings point (GRP) model for Nielsen. He is a frequent contributor to AdExchanger and other industry publications.
Pierre Naggar, SVP of Global Demand, AdsWizz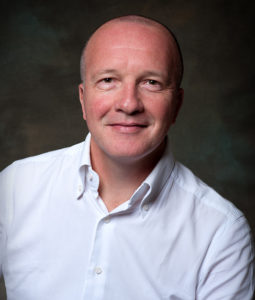 Pierre Naggar is the SVP of Global Demand for AdsWizz, overseeing all demand channels globally for the company.  Pierre has more than 25 years of experience in advertising, including 20 directly in leading teams in fast growing digital marketing organizations.  He has an extensive knowledge of the programmatic space and data-driven advertising ecosystem, having worked in the digital advertising space as it has gone through explosive transformation in the past 10 years. Prior to joining AdsWizz, Pierre spent 4 years as Managing Director at Turn Europe, where he grew the operation from the ground up and played a key role in establishing Turn as one of the major players in the European programmatic ecosystem. Prior to Turn, Pierre held commercial and business development roles at Yahoo! Europe and 24/7 Realmedia.
Ruth Zöhrer, Global Lead, BBVA at Mindshare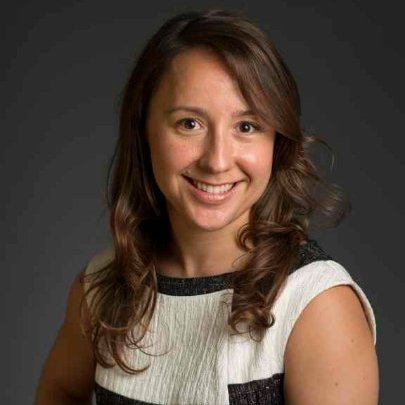 Ruth leads the relationship with BBVA, a leading global bank, and is responsible for a team of over 150 people across 11 markets, and a multi-million advertising budget. Prior to this, she was Mindshare's chief product officer in the UK, developing offerings across media buying, data and technology services, e-commerce and digital analytics. Since joining Mindshare in 2015, Ruth has led the agency's approach on the application of data and technology to deliver business results through media for Mindshare clients – first as head of programmatic marketing and, from April 2017, as head of connections planning, where her remit was to evolve the agency's core planning product. She has earned Mindshare a number of accolades in her time with the agency and become a recognised thought-leader in the industry. Of note: Campaign's digital mavericks 2017, shortlists for The Wires' ad-tech personality of the year and Admap Prize 2016, Mediatel bronze for best custom research. She is also a regular contributor to industry journals, and has acted a judge for WARC Media Awards, Festival of Media Global Awards and Newsworks Planning Awards. Prior to Mindshare, she was responsible for building and leading technical account management across EMEA for AppNexus – the leading independent programmatic ad tech company recently acquired by AT&T –, and worked extensively across Americas and Europe, helping a wide-ranging client base (automotive, retail, financial services, etc.) develop their digital marketing strategies.
Liam Brennan, Global Director of Innovation, MediaCom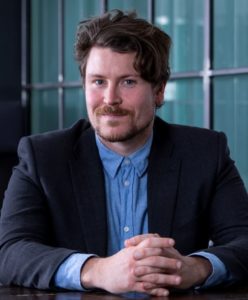 Liam is Global Director of Innovation at MediaCom, where he is helping develop business & digital transformation agendas with some of MediaCom's largest clients through the use data, technology and start-ups as part of BLINK – a new strategic initiative designed to help clients harness the marketing innovation opportunity technology offers. Over the past two years, the BLINK team has showcased over 250 tech companies and start-ups to MediaCom clients and worked on over 50 live projects for clients such as Mars, Coca-Cola, GSK and Warner Music. These projects have helped BLINK clients solve critical business challenges, and find innovative new partners that can be deployed across their internal teams and local markets to drive scalable growth. Liam has previously led the digital strategy for brands such as The Coca-Cola Company, Adidas Group, ASOS, Red Bull and Airbnb.
Adam Ray, CEO & Founder, 59A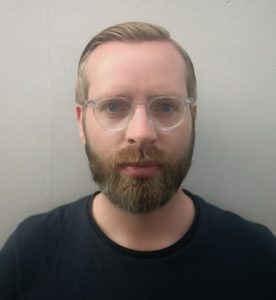 Adam Ray is the CEO and founder of 59A. 59A was founded to provide a solution to the ever increasing and multi-faceted complexity that challenges our industry. With an approach that is innovative, streamlined and transparent in design, 59A transforms the complex, into simple. 59A's Precision platform empowers its users to operate at levels that were previously not possible. Precision enables its users to build the plan they have always wanted but never before had the time or resources to achieve. Precision provides next generation, data driven planning capabilities; this means any data source, any level of granularity, any frequency, can be translated into any degree of marketing logic. This, in real time, creates algorithm based media plans which are issued to addressable platforms. Precision infrastructure uses atomic data management and market leading machine learning technology to maximise ROI. Providing unparalleled insight for future strategic purposes, all delivered via a hyper efficient and effective U/I. Transparency is key to Precision, it's why we have a feature called Window - allowing users to login 24/7 to understand exactly what the algorithm is doing and why. Adam has spent the past 10 years building some of the worlds largest programmatic teams for some of the worlds largest brands: Unilever, Booking.com, Nike, American Express and Kimberly Clark to name just a few.
Vicky Foster, Commercial Director, Digital, Bauer Media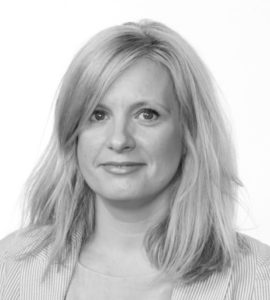 Since 2015, Vicky Foster has led Bauer Media's development of its digital commercial revenues across radio and lifestyle portfolios, helping to shape and drive Bauer's digital advertising strategy. In her current role, she has developed and led the digital audio advertising strategy for Bauer Media, relaunching Bauer InStream: the safe and sound digital audio advertising solution, which is built on trust and transparency across Bauer's influential radio brands, with a strong focus on personalisation, podcasts and programmatic audio. As a leader in the industry, Foster represents Bauer Media at industry events including the IAB and AOP, raising its digital credentials by supporting initiatives like the IAB Gold Standard. Foster actively works to support the culture and values of the advertising business along with developing key talent with also having a strong focus on people's wellbeing.
David Fisher, Vice President for Digital Advertising and Lead for Addressable TV, Discovery Networks International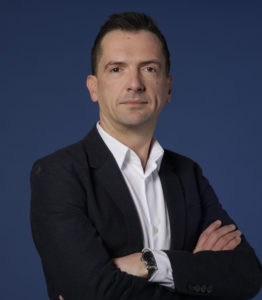 As Vice President for Digital Advertising and Lead for Addressable TV at Discovery Networks International, David leads development and monetisation of ads at the convergence of TV and digital; Creating world-class, addressable advertising solutions across all screens. A necessity given Eurosport and Discovery's cross-platform broadcast rights to events such as the Olympic Games, Tennis Grand Slams and Cycling Grand Tours. Before Discovery David spent five years at Sky where amongst other initiatives he launched Sky AdVance; Sky's cross-platform, TV and digital sequential advertising solution.
Mathieu Roche, CEO, ID5

Mathieu Roche is the CEO of ID5. He co-founded the business in 2017, after spending over 10 years at European data specialist Weborama, where he led international development and launched the DMP offering worldwide. During his time at Weborama, the company experienced exceptional growth, establishing itself in a dozen countries and growing from 3 to 30 million euros in revenues. With ID5, Mathieu Roche materialises his vision of helping Ad Tech and publishers to compete against the "walled gardens" who dominate digital advertising. ID5's mission is to create a shared identity infrastructure supporting the development of programmatic advertising for premium publishers and independent Ad Tech platforms. Mathieu graduated from Institut Commercial de Nancy and holds an Master of Science from the Georgia Institute of Technology. He lives in London since 2011 with his wife and 3 daughters.
Léon Siotis, General Manager, Supply, SpotX Europe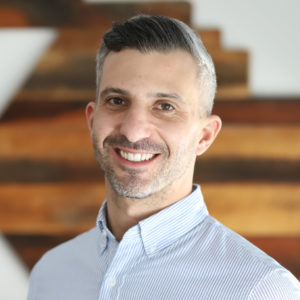 Léon Siotis is General Manager, Supply, SpotX Europe, the leading video advertising platform unifying TV and digital video globally. He is responsible for all revenue-related activities across SpotX's European client base, tasked with helping broadcasters and publishers to monetise content across all screens and streams while providing advertisers with direct access to premium inventory. Siotis has more than ten years of digital advertising experience from companies including BrightRoll – which was acquired by Yahoo! in October 2014 – Rubicon Project, MySpace and AOL's Advertising.com. He joined BrightRoll in 2011 and helped build the team and client portfolio on the buy and sell-side. Prior to that, Siotis worked with Demand-Side Platforms (DSPs) and agencies across EMEA at Rubicon Project to monetise display inventory on Europe's leading publishers, including launching programmatic buying across the region. This followed two years at MySpace and a stint at Advertising.com. Based in London, Siotis holds a BA in Industrial Relations from the University of McGill in Montreal, Canada.
Tanzil Bukhari, Managing Director for EMEA, DoubleVerify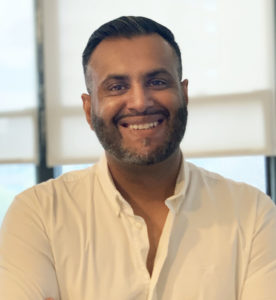 As Managing Director for EMEA at DoubleVerify, Tanzil builds DV's relationship with brands, agencies and media platforms across Europe. With over 20 years of experience within the media industry, expanding ad tech across the EMEA region and building global partnerships, Tanzil brings experience and expertise in digital marketing strategy and transformation, process automation, partnership development and product commercialization to the DoubleVerify EMEA team.
Matt Prohaska, CEO & Principal, Prohaska Consulting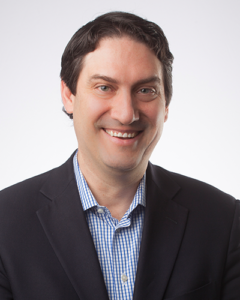 Matt Prohaska, CEO and Principal, Prohaska Consulting, is a 25-year media veteran and consultant to leading digital media and advertising technology firms and executives. Matt has contributed to the growth of online advertising since its commercial inception in the early 1990s, first by creating the online media practice at BBDO (now part of Omnicom) in 1994 and later opening CNET's New York sales office as its first Regional Sales Manager in 1996. In April 2013, Matt became the Programmatic Advertising Director for The New York Times, where he led more closed deals in programmatic direct sales than any publisher during his time there. As head of Prohaska Consulting, Matt, with a leadership team of 10 executives and a network of more than 100 senior executives in 25 cities across the globe, works with CEOs, CROs, COOs, CFOs, and CTOs to drive revenue and/or reduce costs on a strategic and/or tactical level by improving sales, marketing, operations, product, and/or tech. In just over five years, more than 300 clients – including top organizations such as Univision, Under Armour, Toyota and IAB – have chosen Prohaska Consulting for a variety of services, including strategic guidance, project leadership, training, and/or operating street teams. The team has trained more buyers and sellers of programmatic advertising globally than any other independent organization.
Sophie Pemberton, Group Strategy Director, Talon Outdoor
After 6 years agency side, Sophie joined Talon in 2015 as Planning Director on OMD working with brands from Google to Gatwick Express but soon moved into strategy in order to work across the agency portfolio and help drive smarter Out of Home planning. She is now Group Strategy Director with a focus on growth initiatives, tech developments and data planning.
Dom Perkins, Digital Advertising Strategy Director, Immediate Media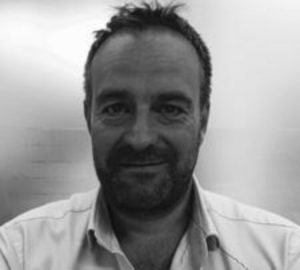 Dom Perkins joined Immediate Media in January 2018 as Digital Advertising Strategy Director. Responsible for digital commercial operations, strategy and revenue across Immediate Media, which is a specialist interest and content company owned by Burda .  Previously, Dom was Commercial Digital Development Director at Time Inc. responsible for increasing digital revenues across all platforms, assessing and implementing advertising technologies, specifically focussing on Data, digital automation and video monetisation. Prior to this Dom lead publisher acquisitions at the Video Pre-roll network The Web TV Enterprise, as Publishing Development Director, which was acquired by Collective Inc. in 2010 where he lead the EMEA publishing team for 2 and a half years. Prior to this he was Head of Financial clients at the Financial Times and then News International.
Brian Fitzpatrick, General Manager, Europe, IPONWEB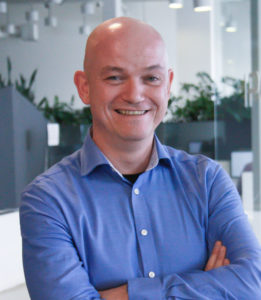 Brian Fitzpatrick has been involved in the development of digital media since 1995.  With roles including one of the first planner buyers at Mediacom London, head of online marketing at Game UK Ltd and business development director for Lycos Europe, he is widely considered one of London's digital veterans, expertise that sees him contribute to several emerging technology companies as a board member. Currently working as general manager for Europe at IPONWEB, Brian is responsible for defining and executing strategy for the company's European business, which services SSPs, DSPs, agencies, publishers and brand advertisers. Since 2014 Brian has worked with, and invested in, some of the most innovative online digital media start-ups in Europe including Faktor.io, Provenance.org, Sayitnow.ai, Shiftforward.eu, StatIQ.co and Tabmo.io. Previously, as managing director for the European business of Adap.tv, Brian was charged with leading the growth of agency, ad network and publisher partnerships as well as managing operations across all European markets. Following Adap.tv's acquisition by AOL in 2013, he managed the transition of the team. Prior to Adap.tv, Brian was European managing director of the Media Innovation Group (the MIG), WPP's first technology development organisation dedicated to media buying and optimisation, where he was a key member of the team that first integrated data management, targeting and ad delivery platforms across WPP's media agencies. The MIG became the first and largest agency trading desk and lead to the formation of Xaxis.
Ollie Deane, Director of Commercial Digital, Global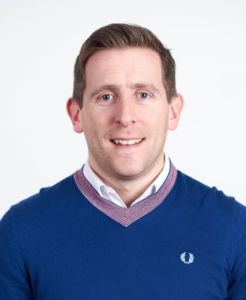 Ollie Deane was appointed Director of Commercial Digital in January 2017. He joined Global in 2011. Ollie is responsible for ad revenue, product and commercial operations for Global's digital, mobile and social products across the company's portfolio of brands, including Capital, Heart, Classic FM, LBC, Radio X and PopBuzz.  He leads a team of over 100 people based in the UK, US, and Canada Ollie was instrumental to the team that launched DAX, the pioneering digital audio advertising platform, enabling brands to access the digital audio market at scale. DAX is now the world's largest and most advanced digital audio advertising platform, giving advertisers access to more than 130 million people worldwide. DAX has created a new revenue stream for Global and 224 other digital audio publishers. Ollie has led the team behind DAX since its creation in 2014.  Ollie started at Global as Agency Director, before joining Global he was Agency Head at Clear Channel.
Will King, Commercial Director, The Media Trust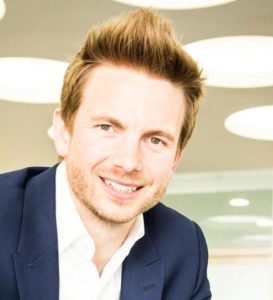 Will King leads The Media Trust's commercial partnership activities in the UK. Joining The Media Trust in 2018, Will is responsible for developing growth strategies in the region. Will enjoys a career spanning more than 15 years of experience across the digital ad space including tenures at Unanimis and Orange, where he helped to build the telco's ad sales business. Prior to joining The Media Trust, Will established commercial operations for a number of startups including Avocet and Codewise.
Nick Halas, Global Head of Strategy, Posterscope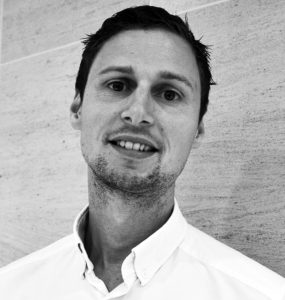 With over 12 years' digital marketing experience across media agencies, media owners and the telecommunications industry, Nick is a business strategist at heart. Since joining Posterscope in 2015, Nick has led Posterscope's service innovation, driving a broader and more sophisticated use of data and developing important external partnerships and creating collaborative synergies. He has built strong relationships with clients, media vendors and data providers. Nick's drive is to develop solutions to business problems and to create positive change.
Jay Friedman, President, Goodway Group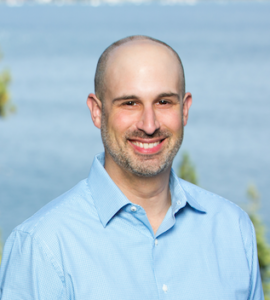 Jay Friedman is president of Goodway Group. He is a nationally recognized and accomplished digital media expert, speaker and author who is regularly tapped to share his insights with industry and national publishers alike, such as eMarketer, Digiday, Adweek, AdExchanger, Fast Company, NPR Inc., and Huffington Post. In 2006, Jay partnered with CEO Dave Wolk to transform Goodway Group into a fast-growing digital media company and later into the leading independent digital provider it is today. In more recent years, he saw a gap in the market for advertisers specifically seeking hyper-focused, financially minded global marketing expertise. In 2018, Jay established a new division of Goodway Group, Control v Exposed (CvE), to build on this foundation of marketing expertise and authentic results for a nimbler, more forward-thinking agency that shifts how marketers view their relationships with advertising partners. Along with some of the brightest minds from across the ad tech industry, Jay continues to focus on partnering with leaders who seek truth, answers and performance from their advertising in the form of measurable business outcomes. He and his wife, Sarah, both graduated from the University of Wisconsin and live in Plano, Texas, with their two children.
Seun Odeneye, Managing Director, Cadreon UK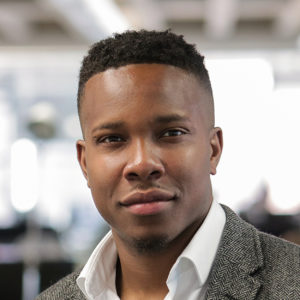 Seun leads IPG Mediabrands' specialist programmatic buying unit, Cadreon, in the UK. In his role, Seun focuses on enhancing Cadreon's programmatic media offering and expanding the agency's capabilities across new channels. With his team, he helps supercharge Cadreon's strategic data and product offering on behalf of fellow IPG Mediabrands agencies – Initiative, UM and Reprise – as well as its clients. Seun came to Mediabrands from Mindshare UK, where he was Digital Integration and Operations Director. There, he headed up both the programmatic and affiliate teams and was also in charge of driving digital integration across the wider digital department across all clients in the agency. Prior to his time at Mindshare, Odeneye started his career as an intern at AdLink Internet Media and then moved to Microsoft, where he worked for 10 years across various parts of their portfolio, eventually becoming the Head of Microsoft Performance Network & Mobile Strategy Lead in the UK. Outside of work Seun loves spending time with his wife and two beautiful children who keep him very busy.  For his sins he supports Arsenal and also loves watching boxing.
Ryan Storrar, SVP, Head of Media Activation EMEA, Essence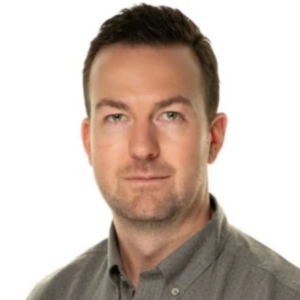 Ryan leads Media Activation at Essence EMEA where he's responsible for delivering best-in-class media execution across all channels. Working across a client roster which includes Google, Argos, NBCun and BT, Ryan plays a key role in delivering on marketing objectives through innovative use of digital media and ensuring collaboration between client and agency teams.
Rachel Smith, COO, ExchangeWire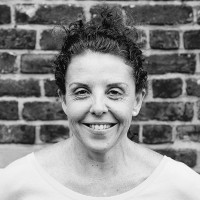 Rachel Smith heads up operations for ExchangeWire, covering marketing, sales, and business development, also holding strategic oversight of the company's global operations.In addition to this, over the last 4 years Rachel has provided consultancy to a number of advertising technology companies looking to increase their profile and customer awareness in the digital media industry.Prior to this, Rachel spent 10 years in the public sector working with policy advisors and elected politicians at both a local and national level in the UK & Australia. Amongst many other things, this included running media, communications & PR functions for local government authorities in London.Rachel holds a Bachelor of Arts in Politics from the Australian National University.
Lindsay Rowntree, Head of Content, ExchangeWire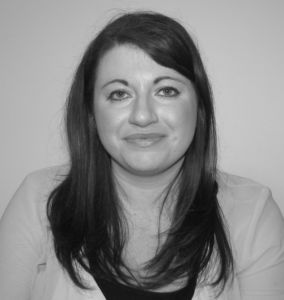 Lindsay Rowntree is head of content at ExchangeWire, where her responsibilities include curating and developing content around emerging models and technology within programmatic, ad tech and martech, as well as growing the depth of content and reach of ExchangeWire's global audience. Having joined ExchangeWire in January 2016, she previously held the role of director of search, UK at Starcom MediaVest Group, where she spent six years, providing her with extensive experience in digital advertising, performance marketing, data, technology, client servicing and media planning/buying.
Ciaran O'Kane, CEO, ExchangeWire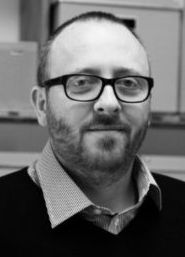 Ciaran O'Kane is the CEO of ExchangeWire, the leading global digital advertising trade publication and research firm.  He has worked in digital advertising over the last ten years as a developer, digital marketer, ad operations provider, media monetisation specialist and senior sales executive.  He continues to write editorial for ExchangeWire on advertising technology, marketing technology and programmatic  - and acts as an advisor to a number of leading digital media companies in Europe.