ATS Madrid 2017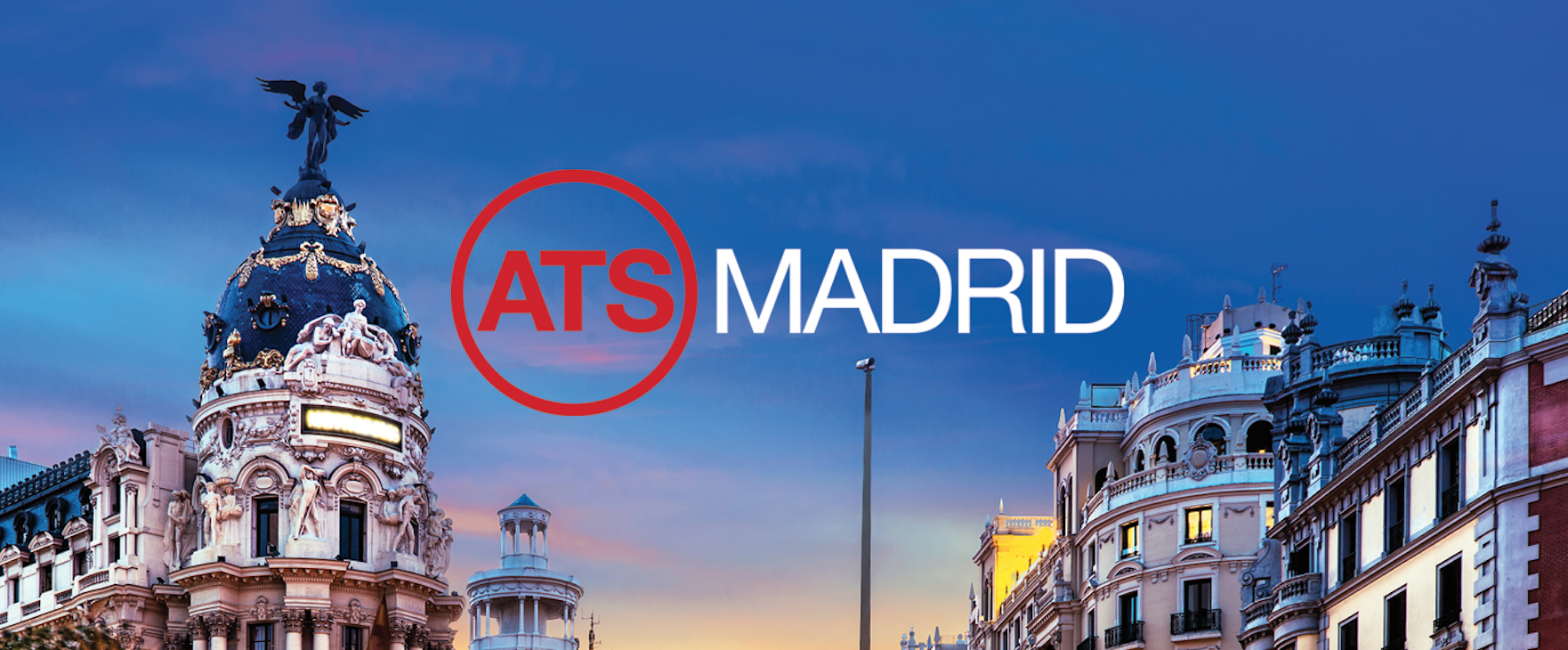 Sacha Berlik, Managing Director, EMEA, The Trade Desk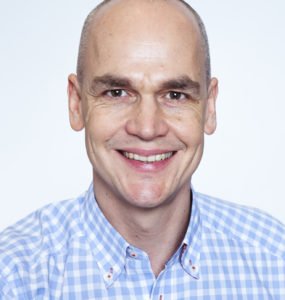 Sacha Berlik is Managing Director at The Trade Desk. In his role, he oversees development and retention of the company's clientele for its service territories in Europe, the Middle East, and Africa (EMEA). Most recently, Berlik was the General Manager of DataXu's European operations. Prior, he founded mexad, which grew to six offices across the globe before being acquired by DataXu in 2011. Before mexad, Berlik co-founded the Western-European Operations of Oridian (now Lycos), and ActiveAgent (now goldbachmedia), one of the first pan-European ad networks. He also built the online presence for one of Germany's largest private televisions stations, SAT1. Berlik holds a B.A. in Business Administration from the Free University of Berlin where he published his thesis, "TV and Internet - Will the Complement be a Competitor?" He is based in Cologne, Germany.
Elena Vega, Business Development Director, Southern Europe, Digital Element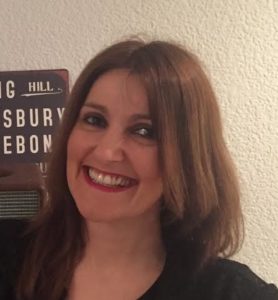 Elena Vega serves as Digital Element's Southern Europe Business Development Director, bringing over ten years of online advertising and online /offline Marketing experience to her role. Prior to Digital Element, Elena spent five years living and working in Madrid, initially as a Sales Manager for performance advertising campaigns, and later heading up the sales team for the advertising network ad pepper media Spain. Elena has also been studying, living and working in the UK for nearly nine years. She worked for the off-line and online marketing departments as a project coordinator at Capital One Bank in Nottingham, UK. Elena holds a Masters Degree in Marketing and Commercial Management. She is a native Spanish and she is bilingual in both English and Spanish, she can speak Italian as well. In her Uni times she gained her degree in English and Linguistics. Elena enjoys spending her time reading classics, snowboarding, playing electric guitar and listening to The Who and The Beatles.
Martin Hubert, Vice President Advertising, Zalando Media Solutions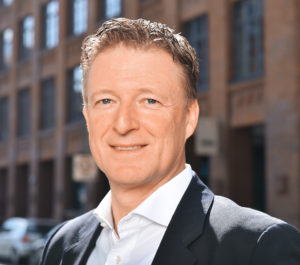 Martin Hubert is Vice President Advertising of Zalando's advertising unit Zalando Media Solutions since 2016 and Managing Director of its audience-driven advertising subsidiary nugg.ad since 2015. Prior to that, Martin Hubert was Managing Director at Ströer Digital Group and responsible for premium business, expansion and technological development. Previous positions of Martin Hubert include his role as Managing Director of the performance agency eprofessional and CEO of the BBDO agency Interone.
Sylvain Weill, Head of Personalized Marketing EALA, Accenture Interactive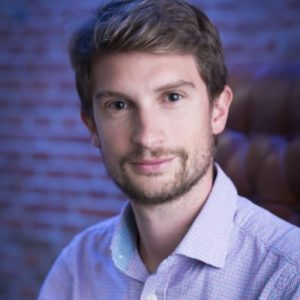 Sylvain has 15 years of experience in Digital Marketing, working in digital agencies in France and then Spain. Over the last 6 years he has been part of Accenture Interactive, where he created and grew the Digital Marketing practice working on digital sales optimization programs for several companies in Spain and Latin America. He is currently leading the Personalization practice in Iberia and Personalized Marketing for EALA.
Teba Lorenzo, Commercial Director, Spain, Videology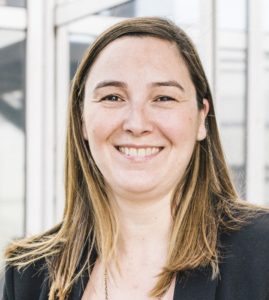 Teba has joined Videology in May 2016 as Commercial Director at Videology Spain and is responsible for driving growth of Videology's business with existing and new clients and promoting the benefits a converged video solution creates. Teba is an experienced senior executive in digital media, with more than 15 years in the media sector. She has a wealth of experience from senior roles in digital technology and marketing at the likes of Yahoo Iberia. Prior to Videology, Teba was leading the Whisbi expansion as Director of Operations for Google account.
Brian Golbere, General Manager, Emerging Technology, IPONWEB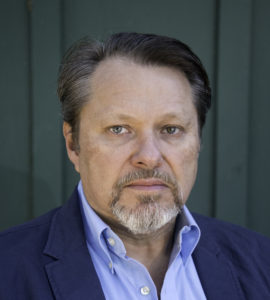 As General Manager for Emerging Technology at IPONWEB, Brian is responsible for building strategic customer relationships and helping to architect, define and customize market-leading media trading and RTB platforms for enterprise clients using IPONWEB's proprietary technologies. A skilled technologist with more than 20 years of experience across a broad range of technical consulting, software engineering and CTO roles, Brian has a proven record leading the build and deploy of large-scale, high-volume computational advertising, machine learning, search and personalization platforms. Having worked with a range of companies, from early stage startups to the Fortune 100, and as an entrepreneur himself, Brian has a wealth of practical experience in growing a business and understanding the challenges faced in bringing a product to market. Prior to IPONWEB, Brian was Chief Technology Officer at Adsovo, where he led the technology development for the brand safety and content verification service. Before this, Brian was Principal at OrcaTec a business focused on software consulting for eDiscovery, database analysis and data mining. Brian was also Executive Vice President, CTO, and co-founder of DolphinSearch where he engineered DolphinSearch's patented concept search and was the primary architect for their electronic discovery review application and data center. Brian received a BA in Computer Science & Economics from University of Colorado and holds many patents related to concept identification, data mining, search and managing unstructured data.
José Luis Valdivielso, CEO and Co-founder, Datmean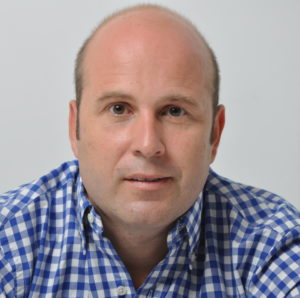 José Luis Valdivielso
has been working in the digital industry for more than 15 years. He's CEO and Co-founder of Datmean which was founded in 2016. Prior to Datmean, José Luis was COO of Affiperf Iberia & Latam and before that was co-founder of Matomy Latam. Most of his digital career has been focused on international projects. He's passionate about all things digital, looking for innovation and new challenges on a daily basis.
Mikel Lekaroz, Managing Director, Zodiak Advertising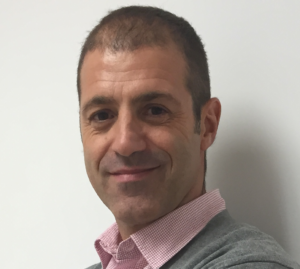 Mikel Lekaroz is MD of Zodiak Advertising Spain, the leading Publisher Trading Desk in Italy, Germany and Spain. He is also Founder and Board Member at Adbibo Technologies, a Data&Video Trading Desk in Spain. Mikel brings over 20 years of digital experience having started in 90s setting up one of the firsts ISPs in Spain. Prior to Zodiak, he was Country Manager for Hi-Media (AdUx) in Spain. He is also a Board Member of IAB Spain and was elected President in 2012.
Adriana Botella, Digital Platform Manager, Jaguar Land Rover España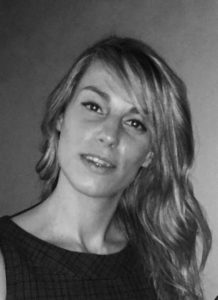 Currently Adriana is the JLR Digital Platform Manager for Spain & Portugal. She's spent over 4 years working as Digital Media Strategy Director for Automotive, Travel and Finance clients from Mindshare Spain. Previously Adriana's role was focusing on the development of the social and digital reputation strategy for several international brands.
Hortensia Fuentes Almagro, General Manager, Blue Media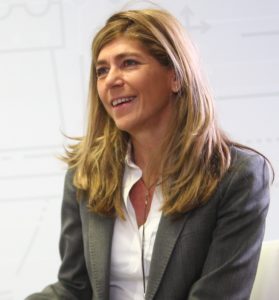 Hortensia Fuentes Almagro has a Degree in Business Sciences, Master in Information and Knowledge Society; PDD in IESE and in doctoral process of Marketing by the Autonomous University of Madrid.Hortensia has 25 years of experience in Marketing, Commercial and Business Development, leading extensive and multidisciplinary teams, and managing important income budgets. She started her professional career at the multinational consumer company Procter & Gamble and later joined the LVMH group as Marketing Director. Hortensia is an expert in Advertising and Media with 16 years of experience; She's held different positions that allow her to accumulate an overall vision of the media business: Director of Distribution, Director of Advertising, Director Commercial Manager and General Manager of BOX NEWS Publicidad. In Hortensia's last position in PRISA Group (2010-12), she was the Managing Director of PRISA Digital, promoting the digitalisation of the whole group. In September 2013Hortensia joined 20minutos as general commercial director with responsibility in the areas of commercial, marketing and business development. In January 2017 Henneo (formerly Grupo Heraldo) launches the national marketing company Blue Media, of which she's currently general manager.
Ana García Ballestero, Digital Mánager Lancôme, L'Oréal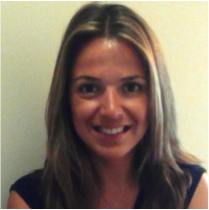 Ana García Ballestero is Digital Mánager Lancôme, L'Oréal and has been there since 2016. From 2012-2015 she was Digital Manager at Accenture Interactive and prior to that spent 5 years at Amazon – BuyVIP as Digital Product Manager. Ana is curious, determined and passionate about Digital Transformation & e-commerce acceleration. She's got more than 10 years of digital marketing & e-comm experience in international markets. Ana is focused on developing, managing and implementing overall digital-marketing strategies in different markets; telco, travel, beauty, retail. Her areas of expertise are traffic acquisition, precision advertising and data. Ana holds a Bachelor in Marketing (2003-2005) from UNIVERSIDAD ANTONIO DE NEBRIJA as well as a Bachelor in Advertising (2000-2004) from UNIVERSIDAD ANTONIO DE NEBRIJA.
Pepe Cerezo, Digital Strategist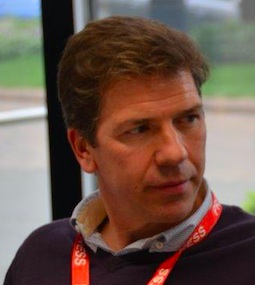 Pepe Cerezo is a digital strategist who specialises in digital journalism, online media and new business models. He's got more than 15 years of experience in new technologies and digital transformation of organisations, especially in the media sector. Since January 2015, Pepe's been the director of Evoca Media, a digital strategy-consulting firm thats focused on digital communication and media transformation, with wide experience in the implementation and development of digital projects. Previously he held various executive positions relate to digital business in companies like Prisa, Orange, etc. Cerezo Recently published the whitepaper The Media and the Challenge of Programmatic Transformation.
Remi Boudard, Head of Spain, AppNexus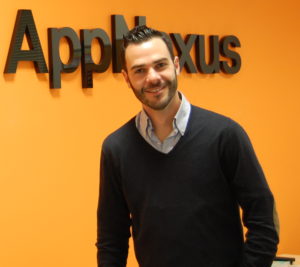 Remi is the Head of Spain for AppNexus, an independent internet technology company that harnesses data and machine learning to power the world's open digital audience platforms. He's got a background of 10+ years' experience in technology applied to digital marketing, with expertise in Display Advertising, Mobile marketing, Data and Programmatic. His main goal is to evangelize the market on the programmatic revolution. Besides Remi is highly involved in different educational institutions and local advertising associations.
Óscar Rodríguez, Managing Director, Spain, Xaxis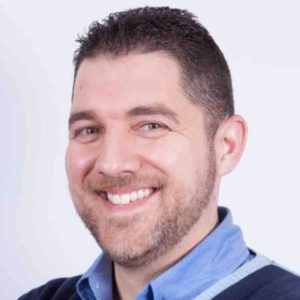 Óscar Rodríguez is currently managing director at Xaxis Spain.  He spent 12 years at Prisa Group as Advertising Product Development Director. Óscar was Head of Mobile for 4 years at GroupM and has spent the last year at Xaxis. In the last 6 months he's been appointed MD for Xaxis Spain. He taught mobile marketing classes at Universidad Rey Juan Carlos, Digital Master of Media Agency Association.Óscar holds a Degree in Economics from Universidad Autónoma de Madrid and a Master's of Interactive marketing, Direct Marketing and e-commerce (ESIC) He's Participated in Digital Advertising Key Notes (AIMC/AEDEMO, e-show…).
Pedro Ojeda, Head of Publishers, L'Agora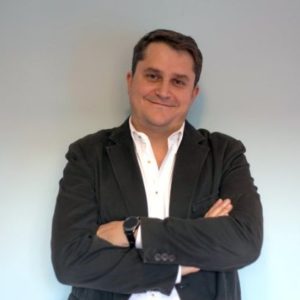 Pedro Ojeda is Head of Publishers for L'Agora, who provide easy access for publishers to the latest advertising trends within the digital market in order to maximize their inventory. Prior to that Pedro worked for Amadeus Travel Audience, TradeDoubler, and Antevenio in a range of roles relating to sales and publisher management.
Beatriz Medina Layuno, Director of Digital Sales, A3 Advertising & President, IAB Spain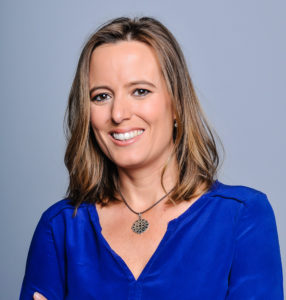 Beatriz Medina is Director of Digital Sales, A3 Advertising & President, IAB Spain. Beatriz has 15 years of professional experience in the digital industry and has led advertising functions on television, radio, and in the last 5 years in the digital area.
Francisco Asensi, Content and Business Innovation, Tarkinia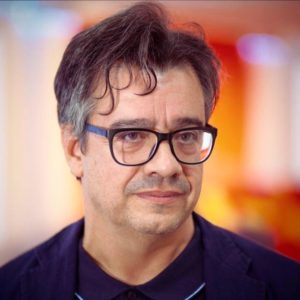 Francisco Asensi is a pioneer in digital transformation of businesses with more than 15 years background. His carrier started in IT business where he held several positions at business development and sales departments in companies like Ideal Objects, Altana Consulting or Borland Software Coporation. In 2000 he joined to Teknoland the most important interactive agency at that time. After a short time back to IT working for the french cyber security company Deny All, he got fully immersed in the content, media and entertainment business working for Real Madrid CF, EMI Music and finally at RTVE where he was one of the members of the original team that drove the digital transformation of the public media company as Head of Business Development and Digital Strategy. After two years as managing director of the EndemolShines's digital unit, he started to collaborate with several start-ups such as NeverSeen Media and Tarkina working in the field of content and media innovation.
Aura Llanas, Strategic Partnership Manager, LATAM, Marfeel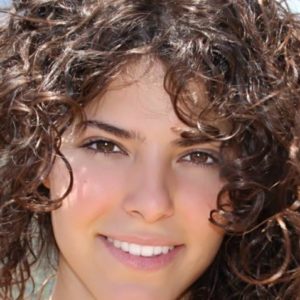 Aura is one of the original Marfeelers who joined the Sales Department back in 2014 after graduating with Honours in a Major of Journalism at Universitat Ramon Llull. At college , Aura noticed that even journalism students were not reading the press regularly and she strongly believes that it is because they did not have the right browsing experience to encourage more readership among the millennial generation. In her current position as a Strategic Partnership Manager for LATAM, Aura is responsible for a Sales team and has the opportunity to negotiate strategic partnership opportunities and close pivotal deals, which are all focused on creating a better mobile experience for the media. Aura's goal is to help publishers create a mobile web where content is easy to access, read, and enjoy so there is a more informed next generation of leaders.
José Luis Aranda, Global Digital Media Advertising Director, Melia Hotels International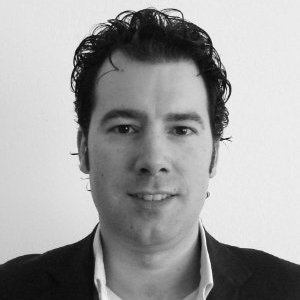 Jose Luis was working 8 years outside of Spain in digital agencies with a special focus on search engine marketing, social media and display advertising, where he was able to improve his knowledge and gain a wide experience in the digital marketing world. In this stage he had the opportunity get extra insights of the industry with a special know how in verticals like finance, retail and travel, in which his overall experience in the travel vertical is more than 10 years. Right now he is leading the media advertising and mobile marketing strategy as well as the optimization of the different digital creatives at Meliá Hotels International.
Sergio Martin, Commercial Director, Spain, Adform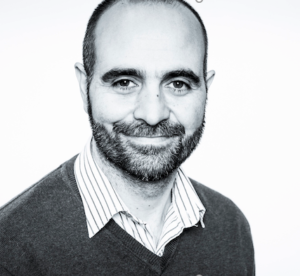 As Commercial Director for Spain, Sergio Martin is responsible for business acquisition and driving the sales teams in Spain for Adform. As a leader in Digital Marketing in Southern Europe, Sergio has a background of 17 years in the industry leading other major Adtech players such as DataXu and Addoor.
Jesus Carrera, Strategy Advertising Director, Unidad Editorial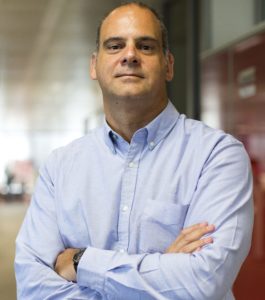 Jesus Carrera is working as Advertising Strategy Director in Unidad Editorial, the largest publishing company in Spain. He is responsible for the Digital product in terms of advertising monetization, including Yield, ad-tech and optimization leading the Data centric company vision for the advertising perspective. With more than 20 year experience in several media companies (Motorpresse,G&J) and the digital start up environment is  passionate for all the changes that the digital environment incite in the sales and business perspective.
Pedro Robert, Chief Strategy Officer, Digilant Global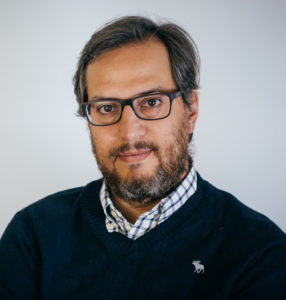 Pedro is the Chief Strategy Officer for Digilant Global. Pedro started at Digilant on 2011 where he was the Managing Director for the Spanish operation, still a start-up. In that time he grew the Madrid office doubling the revenue and the number employees. Pedro also spearheaded and designed a large custom development project for one of the Madrid's largest clients.  In 2015 he became Global Head of Custom Data Solutions at an international level (US, LATAM and Europe). Prior to joining Digilant he built a in-house planning and buying team, and designed, developed and launched a booking app for a Spanish OTA, Atrapalo.com.  Pedro began his career at Havas Digital (the digital media agency of HAVAS) and subsequently held several leadership positions in Madrid and London. Pedro has a BA in Accounting from the Spanish university of CUNEF and received his MBA from the University of Chicago Booth School of Business.
Monica Rodriguez Paz, Director of Programmatic Advertising, Telefonica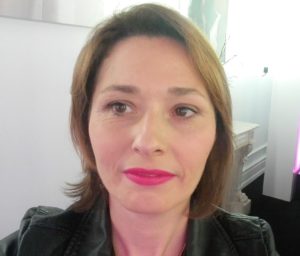 Monica Rodriguez Paz is a professional with more than 10 years experience in audiovisual advertising online and offline industry in Spain. She's worked at multinational companies like Hi-Media and Microsoft advertising, both in sales and product teams. Over the last 4 years Monica's been focusing on developing video programmatic solutions as a technology provider at Videology and in the last year has been at the main pay TV provider in Spain, Movistar Plus where she is Director of Programmatic Advertising.