ExchangeWire Live in New York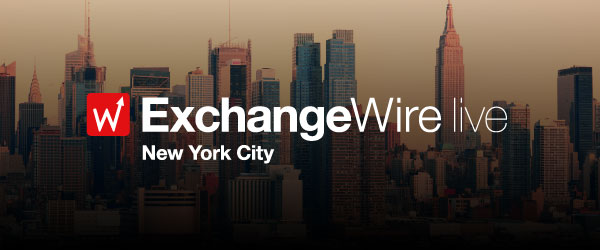 Nathan Woodman, General Manager, Demand Solutions, IPONWEB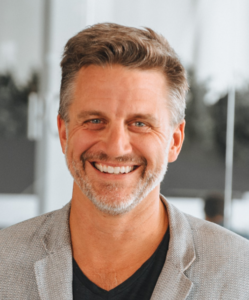 As General Manager of Demand Solutions at IPONWEB, Nathan is responsible for building deeply integrated strategic partnerships with enterprise scale advertisers and demand side organizations to create a new class of performance-driven marketing solutions that combine a client's own 1st-party assets with IPONWEB's market-leading and highly customizable machine-learning and programmatic technologies. The former Co-founder and COO of Digilant, Nathan established one of the first multi-national Trading Desk and Demand Side Platforms focused on programmatic media trading. Prior to Digilant, Nathan served as SVP of Havas Digital's corporate development team where he was responsible for strategic planning, business development, corporate strategy and M&A. While there, he was responsible for HAVAS Digital becoming the first global holding company with a Trading Desk capability. Nathan served in many roles at Havas Digital, ranging from online media buying to data analytics and strategic communications. He received recognition for his work by winning two MPG Innovation Awards, Advertising Age's Up and Coming Marketer of the Year, Media Week's Best Media Campaign and an MIMC award for Best Advertising Campaign ROI Measurement.
Brian Stempeck, Chief Client Officer, The Trade Desk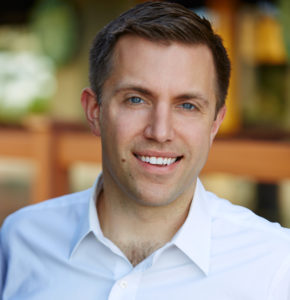 Brian Stempeck is Chief Client Officer for The Trade Desk, and oversees all of the company's relationships with agencies and advertisers. Stempeck leads The Trade Desk's New York City office and specializes in educating agencies about the evolving world of real-time bidding, and helping them develop and manage online marketing strategies for clients. Stempeck has spent the majority of his career in online media. He started his career as a political journalist with E&E Publishing on Capitol Hill, and launched E&E's online video division in 2006. While receiving an MBA degree from the Kenan-Flagler Business School at the University of North Carolina, Stempeck placed first out of 1,200 entrants worldwide in the 2007 Innovation Challenge, which presented American Express, Hilton and Shell with new marketing strategies. Prior to joining The Trade Desk, Stempeck worked for Unilever in brand management on the Dove brand, and at Bain & Company, the strategy consulting firm. At Bain & Co., he advised Fortune 500 clients in the retail and pharmaceutical sectors on their online marketing strategies, and also worked for Bain's private equity practice.
Brian Lesser, CEO, North America, GroupM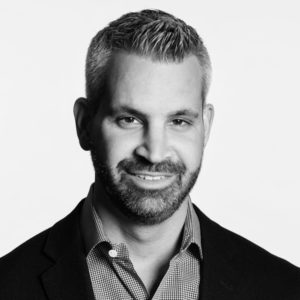 Brian Lesser is CEO of GroupM in North America where he is responsible for overseeing strategy and operations for the world's largest media investment management organization. With an emphasis on the smart application of data and technology, Brian is charged with maximizing the value of media investments for many of the world's largest advertisers. He does this through the development and support of GroupM's leading agencies and specialist companies including Mindshare, MEC, MediaCom, Maxus, Essence and Xaxis. Prior to this role, Brian was global CEO of Xaxis, a company he founded in 2011 and led to over a billion dollars in revenue. Under his leadership, Xaxis became the global pacesetter for the programmatic advertising industry, pioneering numerous technology firsts and expanding via several acquisitions and investments in the burgeoning ad tech space. At Xaxis, Brian oversaw the development of over 40 new offices, bringing programmatic advertising to major markets including China and Latin America. Earlier, Brian was SVP and General Manager of WPP's Media Innovation Group, where he launched the first data management platform for agencies and was instrumental in creating the first and largest agency trading desk. Prior, Brian was VP of product management at 24/7 Media, a global media and technology firm acquired by WPP in 2007. Brian has been recognized for his foundational role in the ad industry's shift to a more data and technology-driven model. In 2016 he was named to the Crain 100, a list of the top disrupters and change-makers in business. In 2015 he was cited as one of "Five Advertising Executives to Watch" by the Wall Street Journal and in 2014 he was named to Ad Age's 40 Under 40 list. Brian has a BA from the University of Pennsylvania and an MBA from Columbia Business School. He is a director and advisor to emerging advertising technology companies. Brian lives in New Jersey with his wife and three children.
Kristina Goldberg, VP, Programmatic, Mediavest | Spark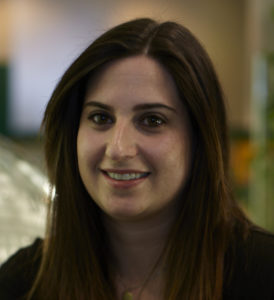 Kristina Goldberg oversees display, video, mobile and self-serve Programmatic across Mediavest | Spark to elevate the agency's brand offering and directly drive revenue on behalf of the agency and its clients. In 2015, she led the development and launch of Mediavest's in-house programmatic offering. Kristina previously served as COO of Buzzoola and earlier, Director of Publisher Partnerships at Jumptap. Her adtech background and publisher side experience positions her to strategically approach the marketplace outside of media buying.
Jason Kint, CEO, Digital Content Next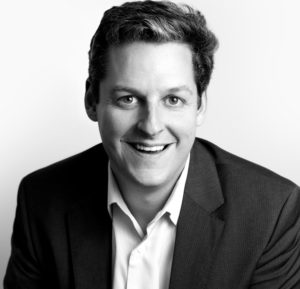 Jason Kint is CEO of Digital Content Next, the only trade association to exclusively serve the unique and diverse needs of high-quality digital content companies that manage trusted, direct relationships with consumers and marketers. Jason guides DCN's diverse and powerful group of members — established brands such as The New York Times, NBC, Conde Nast and ESPN, and digital natives, such as Vox, Slate and Business Insider — into the future and on setting the agenda for discussions on issues ranging from net neutrality to revenue innovation to privacy. A 20-year veteran of the digital media industry, Jason led the evolution of CBS Sports into a multi-platform brand and served in various executive roles launching and leading the websites for Sporting News and all of Times Mirror Magazines' flagship websites under the ownership of Times Mirror, Paul Allen and later Condé Nast.
Stephanie Layser, Director of Advertising Technology, News Corp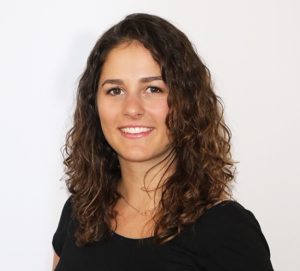 Stephanie Layser is the Director of Advertising Technology at News Corp. Prior to News Corp, Stephanie founded her digital media consulting business in March 2016, to help digital publishers understand and utilize programmatic advertising efficiently. Before consulting, she was employed at Ashton Kutcher's media start up, A Plus, where she ran programmatic strategy and worked with her engineering department, facilitating the creation of a complex header bidding solution using AppNexus' prebid.js. From April 2013 to January 2015 she managed programmatic advertising for Daily Mail's US operations. Stephanie got her start in programmatic advertising in June 2010 at the New York Post. She graduated from Pennsylvania State University's Smeal College of Business in Marketing.
Caleb Sotelo, Director of Labs, OpenX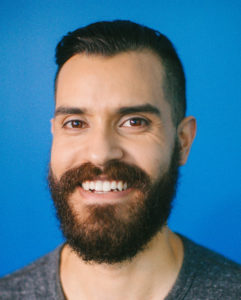 Caleb Sotelo is the director of OpenX Labs at OpenX, a global leader in driving superior monetization for publishers. As director of OpenX Labs, Caleb leads a group that incubates and validates ad technology innovations. Caleb joined OpenX in 2012 as an engineer, and his work has included the development of ad APIs, user interfaces, and data visualization tools. Outside of OpenX, Caleb blogs about emerging software technologies, and is active in open-source communities. He has several years of experience as an independent software developer for startups, small businesses, and established companies with emerging products. Caleb earned a B.S. in Computer Science from UC San Diego, where his research focused on software-aided discovery of patterns in large datasets.
Jonathan Mendez, Founder & CEO, Yieldbot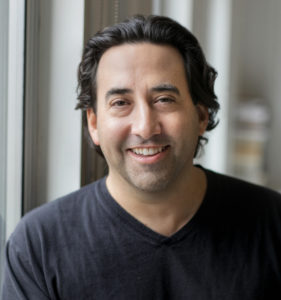 Jonathan is the Founder and CEO of Yieldbot. In 2016 Yieldbot was named by Deloitte as the second fastest growing technology start-up in North America and the fastest growing tech start-up in the Tri-State Area. Prior to Yieldbot Jonathan helped pioneer digital media testing and targeting as Chief Strategy Officer of Offermatica, acquired by Omniture and now Adobe Target, where he spearheaded the rise of real-time optimization with Search Marketing, E-Commerce, Content and Display Advertising. Jonathan was also the Founder & CEO of VitaminLab.com a leading e-commerce company of web 1.0.
Erica Schmidt, Executive VP, Managing Director, North America, Cadreon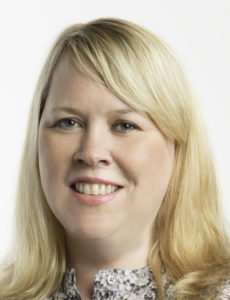 Erica Schmidt's 15 years of digital experience, search savviness and programmatic expertise enables her to lead teams who deliver top-of-industry programmatic strategy and campaigns. Erica has set the agenda for Cadreon to be focused on bottom line results for clients. Armed with extensive data sets, the best technology and a superstar team of specialists, no challenge is unsurmountable. Erica has brought Cadreon's programmatic vision to life in North America by ensuring that real, measurable business outcomes are delivered for all clients. Erica is passionate about her team of specialists and has put people at the center of a technology-heavy industry. Previous to joining the Cadreon leadership team, Erica spent an 8 year long stint in London working on the global development and rollout of Dentsu Aegis' search offering iProspect and programmatic trading offering. Erica has provided keynotes and presentations at industry conferences around the world, and is often sought out for her honest and pragmatic point of view on the digital and programmatic industry. Throughout her career, Erica has worked on behalf of many Fortune 500 brands across the CPG, pharmaceutical, automotive (luxury and domestic OEMs), travel and insurance categories.
Adam Heimlich, SVP Programmatic, Managing Director of HX, Horizon Media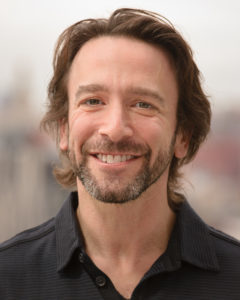 Adam Heimlich is a leader in digital marketing with 20 years of media experience. He works at Horizon Media leading HX, the agency's programmatic buying department. Adam joined Horizon in 2013 from Accordant Media, the largest independent media trading desk. Before that, Adam spent seven years at Razorfish and its predecessor, Avenue A. Adam joined Avenue A as a search marketer and headed the department for three years. As a Razorfish Client Partner, he oversaw performance delivery across search, display, social and digital creative for a portfolio of clients. A lifelong media junkie, Adam unplugs in Prospect Park with his Labrador and detoxes with yoga.
Ari Paparo, CEO, Beeswax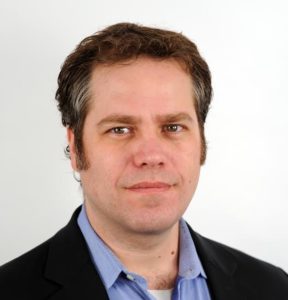 Ari Paparo is the CEO of Beeswax, an ad tech start-up in New York that has created the industry's first Bidder-as-a-Service platform. Previously, Ari has held a number of product leadership positions in the ad tech and marketing tech sectors, most recently as EVP of Product Management for Bazaarvoice, a publicly traded SaaS company that enables retailers and brands to better connect to their consumers through ratings, reviews, photos and other user generated content. Formerly, he was the Director of Product Management at Google's DoubleClick business and the head of product management for AppNexus. Ari is well known in the online advertising community for his authorship of the VAST (Video Ad Serving Template) specification for online video and his development of an online gross ratings point (GRP) model for Nielsen. He is a frequent contributor to BusinessInsider and other industry publications as well as a speaker at advertising industry conferences.
Darryl Gray, Vice President, SAP Exchange Media (XM)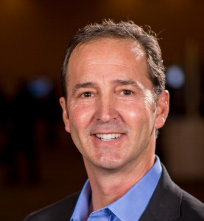 Darryl Gray is Vice President of SAP Exchange Media (XM), responsible for leading SAP's efforts in North America to transform and make advertising relevant again with SAP technology. In this role, Darryl oversees demand side sales, business development, and growth of SAP's advertising media exchange for advertisers and publishers. Darryl is an accomplished global software executive with over 18 years of experience in technology disciplines including Digital Commerce, Cloud, Mobile, Marketing and Advertising, Business Development, Consulting, Sales and Partner Alliance program management. Darryl has been with SAP for 9 years where he has held successful roles in sales and business development focused on building SAP Digital Commerce capabilities and SAP's Solution Extension business into strategic pillars at SAP with consecutive, year over year double digit growth. Prior to that Darryl was an accomplished sales and business development executive with WebMethods (now Software AG) and Dun and Bradstreet. Darryl holds a Bachelors Degree in Business & Political Science from the State University of New York and a Masters of Business Administration (MBA) Degree w/a specialization in International Business and Globalization from Fairleigh Dickinson University. He has also completed continued executive studies at the Wharton School of Business.
Tim Sheets, VP of Monetization, OpenX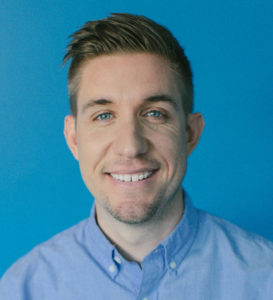 Tim Sheets is the vice president of monetization at OpenX, a global leader in driving superior monetization for publishers. Tim oversees the company's global yield and manages the services teams using OpenX's platform to implement business and product strategies that provide higher returns for digital media and advertising companies. Prior to his time at OpenX, Tim worked in the assurance and enterprise risk services division at Deloitte. Tim has spent the past eight years in digital advertising, leading a variety of teams including sales, account management, finance and business operations. Tim earned a bachelor's degree in business administration from California Polytechnic State University, San Luis Obispo and an MBA from UCLA Anderson.
Josh Martin, EVP, Performics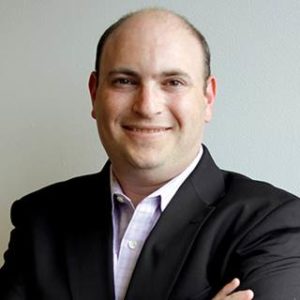 Josh Martin, EVP, leads Performics' Mass Acquisition Media practice, which encompasses Performance Video (DRTV, OLV, Connected and Advanced TV), Performance Audio (National and Local Radio), Shared Mail, DR Print and Out-of-Home.  Performics is the Performance Marketing brand of Publicis Media.  Josh has over 15 years of agency experience and has collaborated with top DRTV and digital clients including Johnson & Johnson, American Express, Verizon and more. He provides expertise in developing ROI-focused media plans for large client organizations that value business results and innovation.
Ana Milicevic, Principal & co-founder, Sparrow Digital Holdings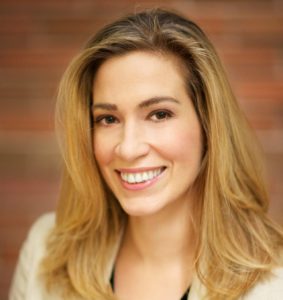 Ana is an accomplished entrepreneur, versatile executive and digital technology innovator. She is the co-founder and principal of Sparrow Advisers, a strategic consultancy helping marketers and C-suite executives navigate the data-driven adtech and martech waters. A pioneer of digital data management, Ms. Milicevic was responsible for the development of the Demdex platform (now Adobe Audience Manager) from its early days through its successful acquisition and integration into the Adobe Digital Marketing suite. Most recently she established Signal's Global Strategic Consulting group and helped Fortune 500 customers adopt advanced and predictive analytics across their marketing, ad ops, and digital content business units at SAS. Earlier in her career Ms. Milicevic has held key leadership roles in media & entertainment startups and scale-ups in Europe and the United States. Her consulting portfolio includes executing initiatives in 50+ countries and advising companies on go-to-market strategies all around the globe. Ana is currently a mentor at New York's Entrepreneurs' Roundtable Accelerator (ERA) and a frequent speaker on topics of adtech, martech, innovation, customer experience, data management and effective uses of customer data.
Matt Prohaska, CEO and Principal, Prohaska Consulting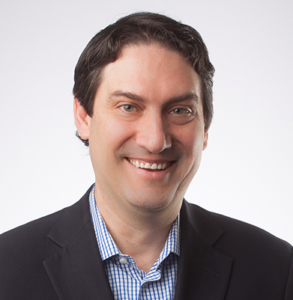 Matt Prohaska, CEO and Principal, Prohaska Consulting, is a 24-year media veteran and consultant to leading digital media and advertising technology firms and executives. Matt has been a contributor to the growth of online advertising since its commercial inception in the early 1990s, first by creating the online media practice at BBDO (now part of Omnicom) in 1994 and later opening CNET's New York sales office as its first Regional Sales Manager in 1996.  In April, 2013, Matt became the Programmatic Advertising Director for The New York Times, where he led the most closed deals in programmatic direct sales than any publisher during his time there. As head of Prohaska Consulting, Matt, with a leadership team of 11 executives and a network of more than 90 senior executives in 25 cities across the globe, works with CEOs, CROs, COOs, CFOs, and CTOs to drive revenue and/or reduce costs on a strategic and/or tactical level by improving sales, marketing, operations, product, and/or tech. In less than three years, more than 150 clients – including top organizations such as Univision, Under Armour, Toyota and IAB – have chosen Prohaska Consulting for a variety of services, including strategic guidance, project leadership, training, and/or to supply operating street teams.
Susan Schiekofer, Chief Digital Investment Officer, GroupM U.S.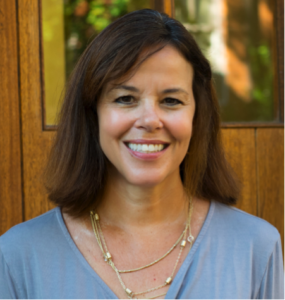 Susan Schiekofer is the Chief Digital Investment Officer for GroupM U.S. She is responsible for digital trading and implementation across all of GroupM's agencies including Mindshare, MEC, MediaCom, Maxus, and Essence. Susan's digital skill set, coupled with her broader knowledge of trading best practices across all media formats, ensures that GroupM continues to lead the market with the best, most valuable and accountable digital solutions for clients of GroupM agencies. She is figurative in GroupM's efforts to improve the integrity of the digital marketplace in the U.S. by championing viewability, anti-fraud safeguards, measurement, and standards. Schiekofer has been a leader in the digital media space at WPP and GroupM since 1994. She founded the digital media offering at Ogilvy & Mather, which was later rebranded to Neo@Ogilvy, and worked on accounts including IBM, TD Ameritrade and Lenovo, among many others. In 2010, Schiekofer joined MEC to head up the AT&T digital business, and soon became responsible for all of digital at MEC. In July of 2014, she moved to GroupM to lead digital investment for Maxus and MediaCom, and to assume responsibility for all of online video.
Paul Bannister, EVP, Strategy, CafeMedia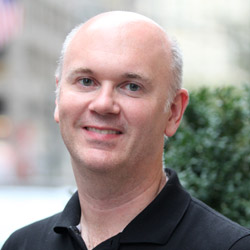 Paul Bannister is the EVP, Strategy at CafeMedia, the largest digital native women's lifestyle media company, with significant presence in the Food, Parenting and Home/DIY categories. Paul oversees business development, programmatic sales, and new product development. He works with clients, internal editorial teams and independent publishers to create platforms and solutions that maximize value across them all. Since 2014, Paul has played a major role in CafeMedia's industry-leading push into programmatic via our advanced approach to header bidding, transparency and scaled private marketplaces. Over the past 10 years, Paul has had the unique experience of running all teams across the company, including sales, marketing, editorial, technology and product development. A 20-plus year veteran of digital media, Paul was the founder of one of the first sites to run banner ads back in 1995.
Charles Cantu, CEO and founder, Huddled Massed Media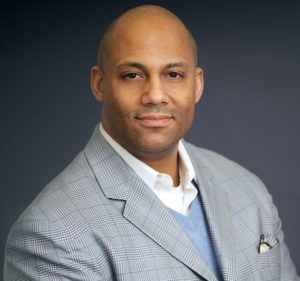 Charles Cantu is the original self-made man. In an industry populated by an alphabet soup of M.B.A.s and Ph.D.s, Charles started with nothing more than a two-year Associate's degree and a passion for technology. Over the past 15 years, he's transformed that knowledge and passion into numerous multi-million dollar organizations – ensuring the success (and gratitude) of multiple sales teams and businesses. Throughout the course of his career, Charles has managed the national iTV, VOD, mobile and online sales strategies for such industry leaders as Disney, Microsoft, Time Warner, Comcast, Cox Media and more. He's also worked extensively on the demand side of the digital advertising equation, most recently as Vice President of Sales at MediaMath, where he helped marketers develop optimized digital ad campaigns to connect individually with consumers across the world. Recognizing that too many DSPs cater to big brands with big budgets, Charles saw a need in the market from specialized clients wishing to achieve efficiency in their digital marketing. In 2012, with seed funding from MediaMath, he founded Huddled Masses as a boutique trading desk offering smaller organizations and agencies programmatic optimization of highly targeted digital campaigns – all at scale. Today, Huddled Masses is in the top tier of media buying and digital marketing strategy companies in the country. The company regularly provides its clients with best practices and streamlined processes that deliver returns ranging from 10% as a baseline to as high as 200% or more. "From there," Charles says with a smile, "the sky is the limit."
Jon Mansell, VP, Marketplace Innovation, MAGNA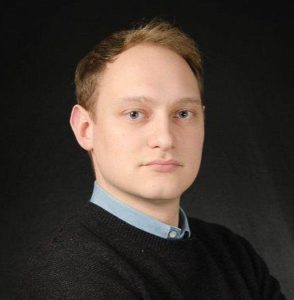 Jon Mansell serves as Vice President, Marketplace Innovation for MAGNA. In this role, Jon focuses on the evaluation of media and data partnerships with a strong focus on programmatic onboarding, insights and analytics. As the industry shifts to a more people-based buying methodology, pertinent to his centralized role at MAGNA, Jon focuses on incorporating programmatic considerations into all partnership negotiations. Jon brings nearly a decade of media agency investment experience. Prior to joining IPG Mediabrands, Jon spent nearly 3 years at both PubMatic and Xaxis. Jon is a graduate of Skidmore College, where he received his Bachelors in Business Management.
Steve Indich is General Manager, North America, Beamly, Inc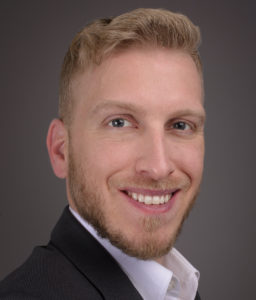 Steve Indich is General Manager, North America for Beamly, Inc. (part of Coty, Inc.). In this role, Steve oversees digital marketing capabilities and services provided to in-house brands across the Coty portfolio, with a focus on delivering a seamless experience across analytics, creative/content, media, and omnichannel. As paid social and programmatic are the focal media points for Beamly, Steve's thirteen-year background in digital media ensures partnerships and programs deliver the best solutions for both consumers and brands alike, including meeting viewability and brand safety standards. Prior to Beamly, Steve has worked across all digital channels with agencies such as Neo@Ogilvy, Initiative, Horizon, and OMD (the latter of which he worked across many of the agency's accounts, which included leading the Coty digital business from 2013 - 2015).