MadTech Live London 2019

Nick Halstead, CEO & Founder, InfoSum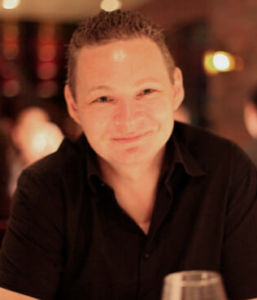 Nick is widely acknowledged as having one of the smartest technical brains in software. Having invented the embedded Retweet button, something that is now ubiquitous on almost every website in the world, he went on to found DataSift, a venture backed (c $72 million to date) business that helps businesses create value from social data streams. While at DataSift, he served as CEO, CTO then again as CEO before stepping down in 2015 to found InfoSum, raising $8m in Seed Funding.
Damon Reeve, CEO, The Ozone Project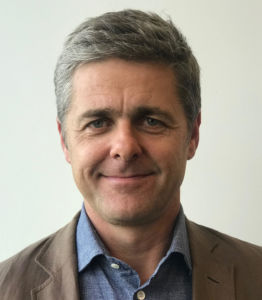 Damon Reeve is CEO of The Ozone Project, a company created from a desire by publishers to champion transparency, open discourse and quality journalism in a digital world. Damon is passionate about the importance and sustainability of independent journalism and publishing. Damon has worked with many data, media and technology companies - OpenX, Snowplow Analytics, Hereford Technologies, Authenticated Digital, Unanimis - as founder, investor and advisor to promote change and better business in advertising through technology innovation.
Dora Muchail, MD of Commercial Growth, The Telegraph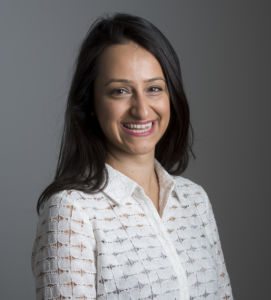 As MD of Commercial Growth at The Telegraph, Dora is responsible for turning the company vision of serving 10M registrants into opportunities for monetisation and revenue growth. Her role encompasses Telegraph Travel Solutions, as well as a focus on transformative commercial strategies in the evolving publisher landscape. Under Dora's leadership, The Telegraph became a founding partner of digital newsbrand advertising venture, The Ozone Project and she continues to pursue emerging opportunities in automation, data, platforms and more. Prior to joining the Telegraph in 2017, Dora worked for Yahoo where she was responsible for running EMEA programmatic sales and marketplace operations.
Danny Hopwood, President of Digital Display, Omnicom Media Group EMEA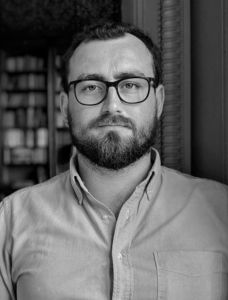 Danny Hopwood is President of Digital Display Omnicom Media Group EMEA. Leading digital investment, strategy and technology across Programmatic, Direct IO/Reservation and Social in the EMEA region. Delivering flexibility, brand protection, transparency and performance for OMG clients across OMD, PHD and Hearts & Science. Danny joined Omnicom Media Group in March 2018 after 6 years at Publicis Media where he led the EMEA region for the group's programmatic division, PM Precision. With responsibility for delivering programmatic data and technology solutions across Publicis Media agencies, Hopwood helped to launch, maintain and grow programmatic trading in key European markets.
Bedir Aydemir, Head of Audience and Data, News UK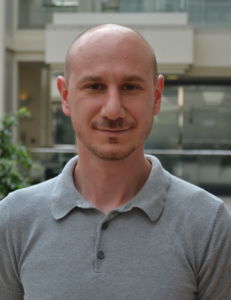 As Head of Audience and Data at News UK, Bedir is responsible for the strategy and development of in house products in order to meet the audience insight and data needs of our internal business, advertisers and agencies. This includes working towards unifying the numerous 1st party data sources within the News UK family, and making this data useful and discoverable across the whole business. The ultimate goal is to be able to get to know, and monetise, the vast News UK audiences. Prior to this Bedir has had a broad range of experience, working as a media planner / buyer and digital strategist at Media Agency side for over 10 years, and as Head of Product and Head of Insight at DMG Media.
Lindsay Rowntree, Head of Content, ExchangeWire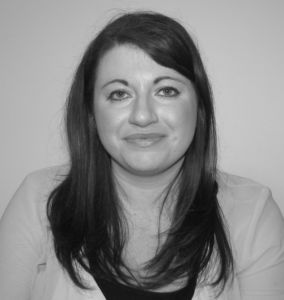 Lindsay Rowntree is head of content at ExchangeWire, where her responsibilities include curating and developing content around emerging models and technology within programmatic, ad tech and martech, as well as growing the depth of content and reach of ExchangeWire's global audience. Having joined ExchangeWire in January 2016, she previously held the role of director of search, UK at Starcom MediaVest Group, where she spent six years, providing her with extensive experience in digital advertising, performance marketing, data, technology, client servicing and media planning/buying.
Ciaran O'Kane, CEO & Founder, ExchangeWire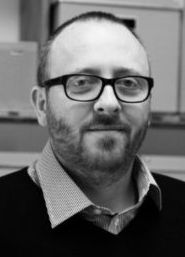 Ciaran O'Kane is the CEO of ExchangeWire, the leading global digital advertising trade publication and research firm.  He has worked in digital advertising over the last ten years as a developer, digital marketer, ad operations provider, media monetisation specialist and senior sales executive.  He continues to write editorial for ExchangeWire on advertising technology, marketing technology and programmatic  - and acts as an advisor to a number of leading digital media companies in Europe.