Company details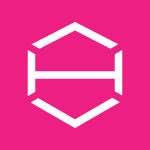 Hivestack
Categories:

Ad Exchange; Advertiser Ad Server; Header Bidding Technology; OOH & DOOH; Publisher Ad Server; Demand-Side Platform; Supply-Side Platform

Website:

Email:

Geography:

APAC

EMEA

LATAM

North America

Location:

Specialism:
PressBox
Hivestack is a fantastic partner and I'm proud of the incredible relationship we have with them. Their team understands our needs, they are open minded, and they enabled us to bring our vision of programmatic DOOH to life in Germany.
Company description
Hivestack is the largest independent, global, full stack, marketing technology company that powers the buy and sell-side of programmatic digital out of home (DOOH) advertising. On the buy side, marketers use Hivestack's Demand-Side Platform to create measurable campaigns that activate DOOH screens in real time based on consumer behaviour and audience movement patterns.
On the sell-side, DOOH media owners use Hivestack's Supply-Side Platform & Ad Exchange to attract programmatic revenue. DOOH media owners can also use Hivestack's Ad Server to power audience-based, directly sold campaigns.