Why Some Big Digital Advertisers Will Bring Exchange Buying In-House
by Ciaran O'Kane on 22nd Mar 2011 in News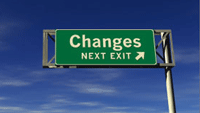 I always find it interesting when the likes of Techcrunch and Business Insider wade into the display space to offer ill-informed analysis on possible future trends and "industry corruption". The latest nugget to surface from BI is the idea that Groupon should build an ad network in order to scale. Interesting. But who is Groupon selling its aggregated supply to? Itself? Ah yes, selling marked-up inventory to yourself would indeed be the ultimate arb. It was a fairly misguided post – given that Groupon will more than likely go down the automated-buying route. But it did make me think that digital advertisers can now mange and scale their own display buys through exchanges – and that some would ultimately make this type of buying an in-house function. Are we likely to see a rush of go-it-alone advertisers trading across the European exchange eco-system in the coming months?
Understanding the game

For the minute agencies are safe. They are not likely to lose their big DR clients in the next twelve months. The buying tools offered by the DSPs are making it easier to aggregate supply and re-target users. Add to that lookalike modelling and you have got the tools to take the ad nets on head-to-head. The agency can now re-claim its pre-eminent spot in the value chain. Right? If agencies are dealing with clients who have a varied media mix then there's the likelihood of advertisers bringing in-house are slim. But those advertisers who depend on search and display to drive conversions will almost certainly be gone in 12-24 months.
The exchange space is still relatively nascent in Europe. And advertisers are still getting to grips with the complexities of bid management and exchange buying. Once they understand the nuances of automated buying, some will decide to go it alone. It's already happening. King.com, a leading social games company based in the UK, decided some time ago it was going to do its buying in-house. It plucked a number of high-profile buyers from the agencies to build it own exchange-trading team. King.com didn't need an agency or an ad net to aggregate supply. It used a DSP. It could leverage its own data to re-target, and tap into the 3rd party data market if wanted to reach more in-market users. It's more than likely that we will see other advertisers taking a similar route.
Using the infrastructure and attracting the talent
I've been recently asking agency media buyers, who work specifically on exchange buying, where they see themselves in 12-24 months' time. Most thought the agencies would become stronger, but there were a number who believed they would ultimately end up working on the advertiser side. Why? They reckoned that some big DR clients, who have a deep understanding of exchange buying, would look to use the buying tools themselves. These advertisers would then start to head hunt agency people to run these new in-house departments. Of course customisation would be the name of the game. A one-sized trading solution would not fit all. Technology and talent would have to be adapted for different in-house exchange trading teams. We are not a million miles away from this – and these conversations are already happening.
Buying the tools necessary for trading
The M&A chatter in the space is often focussed around Yahoo, Google, Microsoft and increasingly Adobe. But the most interesting buyers in the next twelve months are going to be advertisers. Big e-commerce companies who have seen significant conversion rates over the past two years are going to start buying mid-sized re-targeters, like Struq, Adnologies or AdGenie, so that they can bring their re-targeting in-house. Some DSPs or exchange traders will also be in the sights of large behemoth buyers. Groupon will doubtless partner with a number of tech vendors and exchange trading specialists over the next 12-24 months. But once these vendors begin to deliver sustained sales and conversions, there is a good chance Groupon et al will start buying these "agnostic" players to lock down tech and talent. And I mention the word "agnostic" here because many of these go-it-alone advertisers will likely be in competition with Google – and will chose not to use Invite for competitive reasons.
The tools are available to aggregate supply and execute campaigns without the need for an agency or an ad net. Whether this go-it-alone strategy materialises is anyone's guess. I suspect a lot of gambling companies will go down this route closely followed by the big DR display buyers. We will then see some fascinating hires as well as left-field ad tech buys. And it won't be three-to-five years out. It'll be more like twelve months.