ExchangeWire European Weekly Round-Up
by Ronan Shields on 17th Apr 2014 in News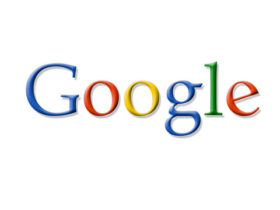 ExchangeWire rounds up some of the biggest stories in the European digital advertising space.

Mobile continues to dog Google

Google this week issued its first quarter results for the year, with revenues of $15.4bn, up 19% year on year, however then search giant's ongoing inability to convince advertisers to pay more money for mobile inventory meant it missed forecasted results, prompting a dip in its share price.

Google's sites generated revenues of $10.47bn, or 68% of total revenues, in the first quarter of 2014. This amounted to a 21% increase over first quarter of 2013 sites revenues of $8.64bn. Meanwhile, its partner sites generated revenues of $3.40bn, or 22% of total revenues, in the first quarter of 2014.
However, it was the average cost-per-click (CPC) price Google reported that rattled investors' confidence.
Google reported that its CPC decreased approximately 9% over the first quarter of 2013 and remained constant from the fourth quarter of 2013, which has been an ongoing problem for Google as advertisers resist paying more for ads on mobile screens compared to desktop, or TV for that matter.
Larry Page, Google CEO, said the company had made "lots of product improvements" during the quarter, adding that they were "especially on mobile."
However, this failed to reassure investors, with the company's share price dropping as much as 6% in the early hours after the announcement.
Facebook's Atlas offers programmatic direct buys on Microsoft inventory

Facebook and Microsoft are continuing their ongoing partnership as part of their dual efforts to undermine Google's dominance of the online advertising industry, with the social network's Atlas this week announcing that from 2015, it will support Microsoft programmatic direct through its interface.
As part of the deal Atlas customers will be able to request which inventory is available on Microsoft's ad serving system – which will include MSN, Outlook and Skype, etc – and then reserve guaranteed buys programmatically.
A blog post penned by Lori Goode, head of product marketing for the Atlas Advertiser Suite the deal reads: "We believe that this will reduce the manual process for advertisers, and better allow Atlas clients to purchase Microsoft inventory in a more efficient way, while also automating the campaign set-up and trafficking in Atlas."
Another mobile ad exchange enters the mix with MobClix re-emerging as Axonix

Fresh competition was injected into the mobile ad exchange game this week with mobile operator Telefonica – owner of O2 – announcing it was to launch Axonix, a mobile ad exchange built on the technology of MobClix.
MobClix's, which was owned by the now defunct Velti, technology was acquired by both the mobile operator and investment firm Blackstone and will be the first mobile ad exchange to be owned by a single global mobile operator group
Axonix will be headquartered in the UK, but will source inventory in markets where Telefonica has a mobile operator licence – i.e across Europe and in the Latin Americas – and further afield. Inventory available on the exchange will predominantly be in-app ad units at launch, but Axonix is also shortly to offer mobile web inventory after a period of testing brand safety elements of the technology, according to the company.
When asked what will differentiate Axonix from existing mobile ad exchanges on the market, Simon Birkenhead, Axonix CEO, told ExchangeWire it will offer Telefonica audience data – an anonymised data set that contains age, gender, location information – which is not easily available elsewhere.
Axonix will offer in-app inventory at launch, although it is looking to make mobile web inventory available after a period of testing "brand safety" tools, and is preparing to go up against similar, an more established, mobile ad exchanges such as Nexage.
"Our geographic presence across the globe puts us at an advantage [for things like account management], especially given our presence across Latin America," adds Birkenhead.