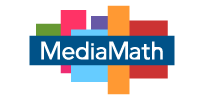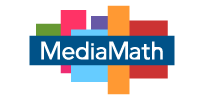 ExchangeWire rounds up some of the biggest stories in the European digital advertising space.
This week, ExchangeWire delves into MediaMath's monster funding round, revisits the AppNexus Summit where its new acquisition Alenty played a starring role, and charts the latest movements from online media giants Google, Twitter and Facebook.

MediaMath raises $175m war chest
MediaMath this week hit the headlines by raising $73.5m in series C funding, led by Boston-based growth equity firm Spring Lake Equity Partners, plus increased its debt facility to $105 million, for a total funding of more than $175 million.
The funding will be used to boost its expansion in continental Europe, APAC, and Latin America , as well as boost its product portfolio, as well as further booster its ability to offer advertisers premium inventory.
Dave Reed, MediaMath, managing director, EMEA, told ExchangeWire the firm will focus on developing mobile-centric services, such as increasing advertisers' access to premium in-app inventory. In addition, the company aims to use the funds to develop its multi-touch attribution products to also accommodate the move to mobile.
"Basically, we want to use this to help give advertisers more access to inventory outside of the long tail," he said. "We're also working on some exciting developments in workflow, and user experience products on data management."
MediaMath's aim is to open up its APIs so third parities can build products on top of its platform – similar to the way The Guardian has parterres with the company – according to Reed.
"As [ad] dollars flow into digital, we want to increase investment in digital," he said commenting on the funding round. "MediaMath is profitable and EBITDGA-positive, and through organic growth we were doing okay, we just saw this [funding round] as an opportunity to accelerate our growth"
France-based Alenty joins AppNexus fold
Paris-based Alenty has been acquired by US giant AppNexus in a transaction that underlines the growing importance of ad viewability in the programmatic sector.
Financial details of the deal were not publicly disclosed and it remains unclear if the Alenty brand will remain, or be folded into the wider AppNexus family, however Alenty employees took centre-stage at this week's AppNexus European Summit, hosted in London, to discuss the importance of ad viewability.
Brian O'Kelley, AppNexus, co-founder and CEO, says the purchase was (in part) motivated by Alenty's expertise in ad viewability, and that it was Laurent Nicolas', Alenty CEO, conviction that proving ad veiwabilty can be used as a conversion-metric (not just whether or not an ad was seen), that made it stand out from the rest of the pack.
In a press release discussing the transaction, O'Kelley, said: "AppNexus has always stood behind the idea that better advertising creates a better Internet, and solving the issue of viewability is critical to that mission…
"In Alenty, we found the top-rated leader in viewability technology, and we plan to make their product a fundamental component of the AppNexus platform."
In addition, AppNexus also announced it was looking to further take-up of programmatic by making easier for deals to occur between media buyer and publisher as well as streamlining workflow between buyer and seller.
For instance, AppNexus lifted the lid on AppNexus Pulse, an automated traders enhanced campaign automation times, as well as improved feedback in real-time, so advertisers can optimise their campaigns, such as extending their daily ad spend, etc, according to Michael Maag, AppNexus, senior product manager.
To prove its point, the AppNexus team used the technology to set a 'world record' campaign set up time with Accuen and Gourmet ads, with a time of 4 minutes and 38 seconds.
Also, it revealed that it aimed to streamline the process of campaign booking with the upcoming launch of AppNexus' packaged deals product next month that will let sellers standardise their offerings to buyers, plus European support for its streamlining tool Twixt.
Google Launches New Premium Video Marketplace
Google this week launched a new premium video marketplace yesterday that will enable advertisers to purchase inventory on YouTube as well as other top-ruer publisher sites.
The new product – dubbed Google Partner Select – is aimed at providing advertisers with the opportunity to spend millions at a time, with the same kind of efficiency you get with TV, where "you can spend millions of dollars with not much more than a handshake," according to Neal Mohan, Google, VP of display and video product advertising.
"Our brands and agencies want to buy this premium content programmatically, but have difficulty finding the high quality inventory they want. Our publisher partners also want to take advantage of the ease and efficiency of programmatic to connect with top brands, but with transparency and control over how that happens," he says.
Twitter acquires native ad firm Namo Media
Twitter has acquired mobile native advertising company Namo Media to enhance exchange-based media opportunities for app developers and further enhance its MoPub platform for an undisclosed fee.
Namo Meida's SDK helps mobile app developers integrate native ad units into their properties offering a set of native ad templates or creating their own formats and Twitter's purchase of the firm builds on last year's acquisition of MoPub.
Twitter recently announced it was to make its "full stack ad serving and exchange solution for native ads" available to publishers, after it launched its mobile app install suite that aims to help advertisers drive downloads of their mobile apps both on- and off-Twitter,
Facebook launches new video ad units
Facebook this week announced it was launching new methods for advertisers that want to drive views of their video ad units on the social network via a specific tab on its advertiser dashboard.
For advertisers who specifically want to drive video views, 'video views' will be a new objective to choose from when they create a campaign in Facebook's ads create tool, Power Editor and the API. Facebook will then automatically optimise these ads to be shown to the people most likely to view videos on Facebook, across devices and across target audiences.
Advertisers will also be able to encourage people who have viewed their videos to view additional content with two new solutions.
This comes as new research from YuMe indicates that the TV is losing its prominence in terms of media consumption, but continues to dominate ad spend, with TV increasingly becoming a "secondary device" especially among "millennials.