The Things That Did Happen In Ad Tech In 2014 - A Recap On Those Predictions
by Ciaran O'Kane on 23rd Dec 2014 in News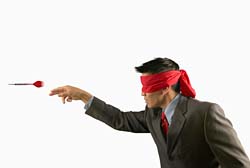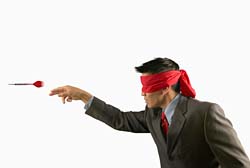 Last year I wrote a post entitled, "The Things That Should Happen In Ad Tech In 2014... But Probably Won't". The piece was a prediction list for 2014 - sort of. Here I tear apart that declaration, assessing what I got right and indeed what will forever smear my reputation.
Prediction: Agencies/Brands Buy Ad Networks
Agencies and brands did indeed buy ad networks - and invest in them. WPP was the most active, having acquired Plista and Bannerconnect in the first half of year. Publicis also took a sizeable chunk in Matomy. Even Tesco got in on the act, with its agency, Dunnhumby, acquiring Sociomantic for $200 million.
Right or wrong?
Easy.
Prediction: The Emergence Of The Data-Powered Bidder As Buying Point For Agencies And Client Direct
The walled garden eco-systems picked up serious momentum this year. All the big media companies made a play in the closed bidder market. Amazon was first out of the gate. Followed closely by Yahoo and AOL. You could argue that Google started down this road by blocking DMPs without an ad server from firing their pixel within GDN.
Things will really start to get interesting when Facebook launches its DSP in January, allowing buyers to leverage Facebook data on third party inventory.
Right or wrong?
Soothsayer or naval gazer? Again, ExchangeWire foretold of this great media and first party data calamity.
Prediction: Facebook Buys AppNexus, Launches Social Graph Bidder And Makes FBX Only Accesible Through FB Bidder
Facebook did not buy AppNexus but it did make a statement of intent in ad tech by acquiring LiveRail and relaunching the new and improved Atlas ad server. Facebook might actually still buy AppNexus as it tries to ape Google's ad tech strategy, putting all that first party data to work across its full stack solution. M&A bankers will be rubbing their hands with glee, as Facebook becomes the strategic buyer in the space.
Right or wrong?
Slightly awry on the AppNexus prediction, but Facebook still identified as major player. The ad tech pretender has arrived and it wants to take the throne.
Prediction: Yahoo Buys Someone In Ad Tech (List of possible suitors: Tubemogul, MediaMath, Turn, Rubicon or AppNexus)
For a while Marissa was showing little interest in ad tech. But then she drops the guts of eight hundred million on ad tech within six months. Yahoo is likely to buy more in 2015, as it looks to video as the main driver of advertising revenue.
Right or wrong?
Another relatively easy one given Yahoo's propensity to buy ad tech stuff.
Prediction: Twitter Buys/Builds A Bidder, Bundles Twitter Data For Network Buy
Twitter didn't buy a bidder or build one. It does need a buy-side option and soon they will either acquire or build as the data-driven bidders dominate the plan.
Right or wrong?
Way off, but wait...
Prediction: The Rise Of The Super Yield Optimiser, Buy-Side Moves To Sell-Side
It never really got off the ground. The idea of independent optimisation desks for publishers is interesting, but as a stand alone business not particularly sound. The buy side has all the money. Publishers will have to fight the optimisation battle on their own or outsource it to a SSP.
Right or wrong?
Didn't cover myself in glory there either.
Prediction: European Premium Publishers Whitelabel Yandex To Set Up Premium Content Search Engine
Some readers thought I had completely lost it when putting this idea forward. After all is it possible to dislodge Google's from its dominant position in display? Of course not. It was out-of-the-box thinking on how to compete with Google instead of resorting to forced political pressure and talk of potential break ups. This is not the way to compete. And is certainly myopic on the strategy front.
With much of the continent's big publishers getting the majority of their traffic from mobile, it would seem European publishers are again missing a golden opportunity. I'll revisit this one when I do my 2015 prediction list in the new year.
Right or wrong?
No calls from either the German Sales Houses or Yandex... yet
Prediction: US Companies Splurge Foreign Cash Pile On European Ad Tech
There was quite a lot of ad tech M&A in Europe during the year - but mostly it was internal deals. Any US focused deals were small in size with both MediaMath and AppNexus acquiring. There was no big blockbuster deals with US companies involved as buyers. And likely to be none in 2015.
Right or wrong?
Oh dear.
So there you have it, a 60% hit rate on last year's predictions - but only if you were to take a highly subjective view at how events actually unfolded. With my future in ad tech investment and M&A banking assured, I look forward to bringing another series of nonsensical meanderings for 2015 in January.
*Correction: A few readers emailed to inform us that Twitter did indeed buy a DSP, Tapcommerce