The Rise Of The Data-Driven Bidder Continues: Sociomantic Acquired By Dunnhumby For A Rumoured $200 Million
by Ciaran O'Kane on 3rd Apr 2014 in News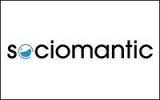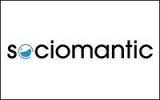 Dunnhumby announced today that it is acquiring Sociomantic for a rumoured $200 million dollars.
It is one of the biggest ad tech M&A deals in Europe's history, and is likely to spark a huge series of acquisitions as first party data players look to move into the programmatic media space.
Sociomantic, one of the leading independent players in the retargeting market, has built its own bidder technology and is integrated with most supply sources globally. The company has offices in 14 markets and was rumoured to have a run rate of $100 million.
No doubt this is one of the reasons Dunnhumby shelled out several hundred million for the German ad tech company. But it's more likely that Dunnhumby has aspirations to roll out a data-driven media buying business.
The Socmantic-powered Dunnhumby is likely to take a run at the programmatic market, carving itself out a chunk of the growing automated media spend.
Dunnhumby will doubtless follow the strategy of Amazon, and launch its own data-driven bidder on the market. Backed by Tesco Clubcard data, Dunnhumby will work with agency trading desks and brands to target those specific purchase histories.
It's also a huge opportunity for Dunnhumby to seize business away from Criteo who continue to dominate most retargeting budgets in the UK, Europe and APAC. Its granular data will be a huge draw for the FMCGs, and with Sociomnatic's tech at the core it can offer the kind of segmentation not available anywhere else on the market.
This is part of a bigger trend, as media plans look to consolidate around a hand full of data-driven bidders. Both Yahoo and AOL have of late moved quickly to focus their positioning for agencies and advertisers. They both now have bidders on the market offering exclusive access to inventory and prop data.
It will be interesting to see what other first party data-heavy operations like Experian do from here. There is likely to be a round of acquisition particularly in Europe where ad tech remains cheaper than the US alternatives.
Other retargeting specialists with prop bidders like Next Performance and MyThings are now in the cross hairs of those companies looking to leverage their own data to tap new revenue streams around data-driven media buying.
The question for this new data-driven bidder segment is how will agency trading desks work with them? It is likely that agencies will avoid the managed service option, and instead opt to staff up and execute the campaigns themselves.
How will the ATDs allocate spend? That will probably depend on the campaigns the trading desks are running. You'd expect Dunnhumby will target DR spend with the type of targeting it can now offer through Sociomantic.
Who will Dunnhumby be competing with on the new ATD sub plan? Those competitor bidders in full:
Amazon, the ecommerce bidder: Amazon is sitting on grade A first party data – and has built its own bidder. Likely to pick up focused DR/ CPA campaigns. Already grabbing budget. Its current bidder still has a few issues. But a new version is expected. But the Amazon segments makes this a serious money-grabber.
AOL: A defensive move clearly. AOL recognises its ad network will be cut out of a lot of spend. Offers access to preferred inventory and prop data. How much will agencies spend through the AOL bidder? Depends obviously on what inventory works for certain advertisers. The company has made clear its stack strategy with the launch of AOL Platforms.
Yahoo: Again Yahoo has a lot of network spend to protect. Offering Yahoo data and inventory exclusively through its own bidder seems like a shrewd move. How much will Yahoo be allocated? Again it will depend on what works best for specific advertisers. But has access to a lot of decent data.
DBM: The all powerful stack – plus it has the Google contextual engine. Once the fire walls come down between search and display expect Google to grab lots of budget. DBM is now the focus for the company.
Twitter: Does not have a bidder as of yet. Likely to have one by end of year to access demand. And expect its bidder to be preloaded with Twitter data segments.
Facebook: Again not in the data-driven bidder game – but will be soon. Talk of an ad network is nonsense – when it can help agencies leverage FB social via its own bidder. Expect Facebook to buy a DSP this year.
More first party giants to get in on data-driven media buying: Rakuten already white labels MediaMath, and expect more ecommerce and data players (Alibaba, Zalando, Experien) to enter the fray over the coming 12-24 months.
The rise of the "sub-plan" and the data-driven bidder will be a big topic this year's ATS London. Early bird tickets are now available until end of May.