AOL Aims To Clear Up The 'Chaos' Of Ad Tech With One Platform
by Ronan Shields on 27th Mar 2014 in News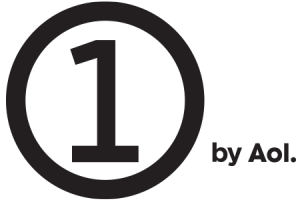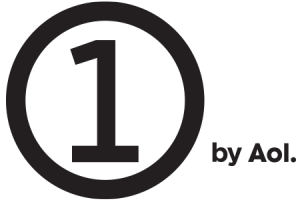 Buoyed by its most positive financial figures in the last 10 years, AOL has made clearing up the "chaos" ad tech its mission with the unveiling of AOL Platforms – essentially a rebrand of AOL Networks – plus the launch of a consolidated programmatic media trading platform.
The proliferation of new and emerging technology platforms has led to the further fragmentation of the industry, making the ad tech sector an acronym-laden, labyrinth of confusion.
The trend is one that has been much debated on ExchangeWire in recent weeks, with IgnitionOne and Improve Digital weighing into the discourse in recent weeks. But now AOL hopes to make its ad tech stack one that adds value to the media plan, not one that ciphers value from it.

Earlier, this week AOL made a series of announcements effectively pitching itself as a silver bullet to rein-in this myriad of confusion with the announcement of One by AOL, Marketplace, plus AOL Platforms, with IPG Media Mediabrands as its initial launch partner.
The unveiling took place yesterday (26 March) at a US ad tech conference, with Tim Armstrong, AOL chairman and CEO, plus Bob Lord, CEO of the newly-brand AOL Platforms, where they pitched the offering as an: "open ecosystem where partners and competitors, publishers plus marketers, are all beneficiaries of a platform-driven industry."
Lord further summarised the current state of the market by saying: "Our industry has developed too many niche offerings and specialised services over the last 25 years, and chaos in ad tech is at an all-time high.
"The inefficiencies, ineffectiveness and expense of managing multiple teams, tools and metrics for display, mobile and video, across all devices, are stifling."
This play has been enabled by its shopping spree over the last five years, where it has collected companies, including Adap.tv, to name but a few.
But before analysing the potential market implications any further, let's look at the initial product launch.
AOL One
AOL claims One will be the first platform that offer brands a holistic view of consumer journeys (from the top to the lower rungs of the 'purchase funnel'), and across devices, after its launch later this year.
AOL One leverages its video trading platform Adap.tv, and its respective DSP and SSP AdLearn and Marketplace platforms to offer 'channel agnostic' campaign planning and measurement capabilities.
AOL Platform's Lord adds: "Our mission is to foster an open, global ecosystem that simplifies digital adverting, enabling customers to efficiently leverage the entire technology and data ecosystem."
As part of the new offering, AOL will also let advertisers that have already partnered with an alternative third party in order to build their ad tech stack, to integrate into AOL One.
"This gives advertisers and publishers alike incredible flexibility with elements such as data and attribution to join and manage all of their investments on a single platform in real time," says Lord.
In a move to prove its new offering will provide extra value to the market, AOL has compiled data suggesting that as much as half of all media budgets invested via programmatic channels was soaked up by third-party ad tech companies, coining the terms "technology tax".
To prove its point, AOL cites data from Magna Global claiming that £6bn of media spend will be invested via programmatic channels between 2014-17, but anywhere between £2.3 -£3.5bn of this will be lost to this "tech tax".
AOL Platforms
This message has certainly chimed with IPG Mediabrands, which has signed up as the initial launch partner for AOL One, with the media-buying agency citing it as a significant step in achieving its ambition of achieving further efficiencies in its campaign planning.
Matt Seiler, IPG Mediabrands' CEO, says: "We have publicly stated that we plan to deliver 50 percent automation to our North American buying process by 2016, with other international markets following closely behind.
"This allows us to take full advantage of the power of automation to both execute smart investments more quickly, as well unlock custom content and high-touch solutions through newly available resources."
As mentioned above, AOL One is the first launch of AOL Platforms, the newly-branded umbrella brand for its entire stack which includes: Advertising.com, Adap.tv, ADTECH, AOL On, AOP, Gravity, One, Pictela and Marketplace.
In a move similar to Yahoo – which recently dispensed with its Right Media Exchange brand - AOL is pitching AOL Platforms to advertisers and publishers alike.
Earlier in the year AOL's UK MD Noel Penzer spoke with ExchangeWire promising advertisers more premium inventory via programmatic channels and now it appears it wants to win over publishers too.
Ad NetworkAd ServerAdvertiserCreativeDataDigital MarketingDisplayDSPMartechMedia SpendProgrammaticPublisherSSPTechnologyTradingVideo