Microsoft, AOL & AppNexus Form Triumvirate; RadiumOne Raises $54m
by Ronan Shields on 3rd Jul 2015 in News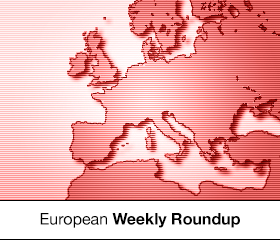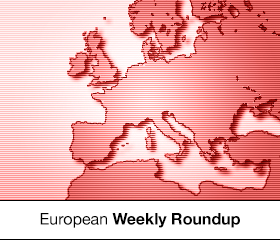 In this week's ExchangeWire European Weekly Roundup: Microsoft checks out of the ad business' RadiumOne in bumper funding round; Survey shows the decline of the ad network; Captify raises £8m; More moves.

Microsoft inks deal announcing its exit from ads. Or is it?

The big news item for this week is that AOL and Microsoft have announced a deal – meaning AOL will assume responsibility for all of Microsoft's display, mobile, and video advertising inventory in nine markets: USA, UK, Canada, Brazil, France, Germany, Italy, Spain, and Japan.
Meanwhile, Microsoft and AppNexus also announced the pair's extension of their exclusive programmatic partnership, in 10 markets, taking this union to 39 markets in total.
This means AOL will manage all Microsoft's hand-sold inventory, while AppNexus will effectively sell all its programmatic business. Ergo, we can say that Microsoft has exited the ads business.
However, Rebecca Muir, ExchangeWire, head of research and analysis, looked at Microsoft's other business decisions and raised a theory that its Microsoft Cloud services push could actually bely its attention to make a return at some stage.
"Microsoft have been investing significantly in TV advertising of their cloud services. Cloud services are not what Microsoft are known for.
They're known for Windows programs, MSN and Bing. What we could be observing is an attempt to reposition the Microsoft brand," she said. As numerous posts on this publication attest to, ad tech and martech are increasingly bumping horns, we could ask if it is to make a return. Read more here.
RadiumOne raises a colossal $54m

RadiumOne this week announced it has raised $54m in equity and debt financing to increase investment in its self-service and managed-service programmatic advertising platform Activate, as well as further its European and Asian footprint.
The financing was led by Harmony Partners, with participation from Industry Ventures and existing investors Adams Street Partners, Crosslink Capital, Trinity Ventures, and DFJ Esprit, with the latest funding round meaning the company has now raised more than $87m in debt and equity. RBC Capital Markets acted as exclusive placement agent for this financing.
Bill Lonergan, CEO of RadiumOne, said: "This added capital allows us to further invest in innovative technology, prepare for future advertising opportunities, and serve growing ad markets around the world.
"Marketers are continuing their march toward programmatic – not just with online, video, and mobile display ads, but with rich media formats as well.
"In fact, eMarketer estimates that US programmatic digital ad spend, including both display and video, will grow to $24bn by 2016."
RadiumOne is profitable and achieved its strongest financial performance in its history in the second half of 2014; with Q1 2015 officially its second best revenue quarter, and Q2 revenue expected to be its best quarter ever.
The decline and fall of the ad network

IAB figures released 29 June demonstrate the slow death of the traditional ad network business model, as automated media-buying technologies, and trading models, become increasingly popular with advertisers, and media-owners alike.
Almost half (45%) of all online display ads are bought using programmatic media-buying technologies, with the amount of budget spent nearing £1bn, according to IAB figures, which also show ad networks' share of online display advertising is down to single figures (6%).
The figures were published in the trade body's second annual Media Owner Sales Techniques study, which also revealed the total amount spent on online display advertising last year hit £2.13bn, based on submissions from 31 media owners, plus discussions with senior industry figures.
Direct sales still command the biggest share
Direct sales still command the largest share (49%) of online display ad spend, a dip from 51% in last year's study. Whereas ad networks' share of the overall market dropped rather more significantly – from 22% to 6%.
Read more on the figures here.
Captify raises £8m

UK-based Captify this week announced an £8m Series B to further investment in its platform, plus bolster its international footprint.
The round was led by Smedvig Capital with follow on commitments from all existing investors including Panoramic Growth Equity, and follows from a £1.2m cash injection in 2013.
Since then, the search retargeting outfit has increased gross revenue by over 300%, and is forecasted to hit £15m in revenue this year, with a client roster including: BA, Barclays, BMW, and Sky.
The company will use the proceeds to bolster its search data network (which covers over 550 million unique users), plus increase its global footprint.
It also plans to add new channels to its product suite, launching the world's first mobile search product (with the global market for mobile advertising and analytics currently valued at $18bn, rising to $42bn in 2017 according to Gartner); as well as video products this year, (capitalising on a market that is currently valued at $4bn, and experiencing 43% year on year growth).
Millennial Media recruits industry veteran

Industry veteran Andrew Moore has joined Millennial Media to head-up its platform business in EMEA, as the US-based company attempts to further bolster its programmatic revenues.
Formerly of SpotXchange, and AOL, Moore is also a long-time ExchangeWire contributor, and is well known throughout the industry in London. He will report to Mark Connon, EVP, platform business.
Connon added: "Our CEO Michael Barrett said it in our most recent results, Millennial Media is executing on its full-stack, independent marketplace vision. The Platform business is driving that with programmatic and monetisation tools and services."
Moore said: "With an independent, full stack offering in mobile, Millennial Media is well positioned to be at the forefront of programmatic advertising in mobile. To be leading the team that will deliver those programmatic capabilities to clients is a tremendous opportunity, one which I am passionate about progressing for this company."