Microsoft Has Checked Out of the Ad Tech Business, But For Just How Long?
by Ronan Shields on 1st Jul 2015 in News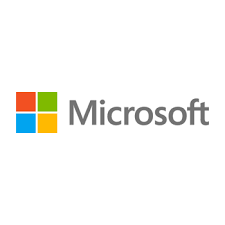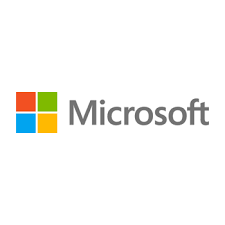 There's been some interesting press releases sent out this week. Two in particular stand out, and both involve Microsoft, with AOL and AppNexus playing their part. In this piece, ExchangeWire will leverage its industry-leading analysis team to ask what this ultimately means for Microsoft, as well as join the dots between the manoeuvring.

The big news item for this week is that AOL and Microsoft have announced a deal – meaning AOL will assume responsibility for all of Microsoft's display, mobile, and video advertising inventory in nine markets: USA; UK; Canada; Brazil; France; Germany; Italy; Spain, and Japan.
This means AOL will manually sell all of Microsoft's ad inventory across the MSN Homepage and verticals, Outlook Mail, Xbox, Skype, and ads in apps. Everything else will be sold programmatically.
This takes us to the second press release (issued on the same day). Microsoft and AppNexus announcing the pair's extension of their exclusive programmatic partnership, in 10 markets, taking this union to 39 markets in total.
To recap on the two: AOL will manage all Microsoft's hand-sold inventory, while AppNexus will effectively sell all its programmatic business. Hence the headline: "Has Microsoft checked out of the ads business…"
Was the writing on the wall?

Media reports claim the mix-up will affect as much as 1,200 jobs – it is understood the present occupants of which will have the opportunity to relocate internally, or move over to AOL – and if we go back as far as nine months ago, there were also reports that Microsoft was sacking all its global advertising staff.
So, with little or no sales-people actually working on IOs, we can pretty safely make that assumption. The consolidation of the pair's search businesses should also significantly boost AOL's bottom line ad revenue.
In an earlier opinion piece, Danny Hopwood, Vivaki, head of platform, EMEA, identified that Microsoft may have to significantly address its digital advertising strategy, noting that its advertising ecosystem looked inconsistent with its peers such as Google, AOL, Amazon, and Yahoo.
He wrote: "Microsoft is an ecosystem, but currently looks inconsistent with those listed above in that the majority of the programmatic activity is run on technology it does not own [i.e. AppNexus]. Microsoft has the characteristics and attributes of its contemporaries, but is missing the owned technology element.
"The problem for Microsoft, is that it is only as fast as AppNexus in programmatic ... Microsoft can't be faster unless it looks to someone else to power it – or it makes an acquisition."
What of the AOL/AppNexus relationship?

So, with Microsoft powering the tech, and AOL effectively selling the media, then their anti-Google alliance continues; this time with more efficiencies. However, what is curious about the dual announcements, is what does it mean for the relationship between AppNexus and AOL?
If AOL is effectively selling the media, then wouldn't it want to be running the trade on its own ad stack (as opposed to AppNexus' technology)? So, the question to be asked here, is just why is AOL effectively entering into a business relationship with a company whose technology rivals its own (i.e. AppNexus)? Are there tech limitations that are forcing the union?
Less than a month ago, AOL's DSP was called out as a leader by Forrester. The report cited that the acquisition of Convertro and Adap.tv have significantly strengthened the platform and positioned it well for the future. AppNexus was also named as a leader.
Interestingly, in this particular Forrester Wave, there were five leaders; which is rare, most Wave reports contain one to three leaders. Therefore, could we be looking at a plan for consolidation and, therefore, an attempt to secure a majority share of the DSP market?
Move to Martech and business tech?

Elsewhere, we can ask questions about Microsoft's other business decisions. For instance, we need only look at what it's choosing to advertise to the public. In addition, beginning in February last year, it launched its Microsoft for Work campaign, where it was pushing its Microsoft Cloud services (as show in the video above).
Rebecca Muir, ExchangeWire, head of research and analysis, offers her assessment: "Microsoft have been investing significantly in TV advertising of their cloud services. Cloud services are not what Microsoft are known for. They're known for Windows programs, MSN and Bing. What we could be observing is an attempt to reposition the Microsoft brand."
So, with this in mind, it could be argued that they are moving into the martech and 'business tech' game where they will compete with the likes of Oracle, SalesForce, etc.
However, as numerous posts on this publication attest to, ad tech and martech are increasingly bumping horns. As Ciaran O'Kane, ExchangeWire, CEO, wrote in a recent missive: "The opportunities to connect CRM data and other data points within the execution layer in media appears to be too great a commercial opportunity to pass over."
With these two points in mind, we must ask: just how long will it be before before Microsoft steps back into the ad tech arena?
Ad ServerAdvertiserDigital MarketingDisplayEMEAExchangeGoogleMartechMeasurementMedia SpendProgrammaticSearchTechnologyTrading