The Inevitable Collide of Martech And Ad Tech
by Ciaran O'Kane on 10th Apr 2015 in News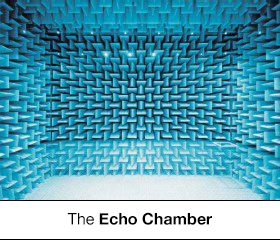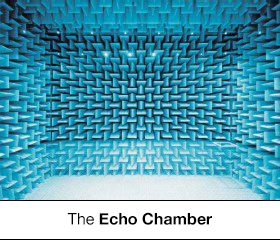 The Echo Chamber is a regular column, penned by Ciaran O'Kane, on all things adtech, mar tech and programmatic.
Having attended the MarTech conference last week in San Francisco, a few things struck me about the two-day conference on the nascent marketing technology sector: first, how granular the conference is in content and technology focus; and secondly, how very few ad tech vendors were present at the marketer-heavy show.
The latter was very surprising given the concentration of decision-making marketers present. Some of the content was not relevant to ad tech or digital marketing, but there was enough crossover to suggest an overlap on technologies is inevitable; and where that happens M&A is sure to follow.
Having sat through a number of panels with executives from Adobe, Salesforce and Marketo, you get the sense that the 'marketing cloud' vendors will have to acquire ad tech assets to realise their lofty ambitions.
The opportunities of connecting CRM data and other data points with the execution layer in media appears to be too great a commercial opportunity to pass over.
We must temper a lot of this current martech fervour with the obvious fact that marketing technology is a space worth barely billions and digital advertising is a space worth over $120 billion globally.
With the advent of programmatic digital advertising, it could well be worth hundreds of billions in the coming years. Can those big marketing enterprise vendors continue to ignore that?
Where will we see the inflection points for an ad tech and martech crossover? Here I outline several scenarios (much of it based on personal opinion, I might add) of instances where the two might converge.
SalesForce Decides To Be All Things To The SME
It is a fact that much of SME media spend goes to search. Nobody has cracked a way to allow SMEs to buy digital advertising at scale. Imagine the opportunity for Salesforce to accelerate SaaS revenue if it allowed its huge bank of SMEs to buy digital advertising (specifically non-search) through a UI on its platform.
By connecting CRM data to an execution layer, it could allow SMEs to engage in multi-channel digital ad buying.
How might it do this without comprising its SaaS model? Salesforce would need to buy a multi-channel DSP that could buy across social, mobile, desktop display, and video. There are a few options out there (obvious to all readers).
Its UI would need to make the creative process for SMEs a seamless one, also given that this is generally the biggest technical barrier for small advertisers for anything non-search related.
Salesforce would probably have to act as a clearinghouse for all media transactions, charging a monthly licence fee based on volume buys.
It would be a huge growth area for Salesforce – and make its CRM an even stickier option for customers.
Ad tech would doubtless cheer an independent tech player like SalesForce introducing new spend into the ecosystem.
Oracle Buying Dunnhumby, Enriching ID Graph With Tesco Sales Data
Dunnhumby is being shopped very aggressively by Tesco at the minute, looking to unload nonessential assets. WPP are potential suitors – as are Dentsu; but Tesco seems reluctant to allow holding groups, with a new found zest for data-driven buying, to get their hands on Dunnhumby.
However, what if Tesco could find an agnostic player who would not ride so roughshod over its unique data set? This would be an interesting play for a marketing cloud vendor, like Oracle.
By making data available through Bluekai on a licence basis, Oracle could keep out of the very un-SaaS media buying business.
Given the foreign cash pile some of these US martech giants have, it would seem like a savvy move buying a data powerhouse like non-US based Dunnhumby.
Adobe Needs A Proper Stack
Adobe buying Omniture is still one of the more improbable acquisitions of recent times. Nobody has produced a coherent argument as to why Adobe shelled out nearly $2 billion for an analytics vendor.
However, since the Omniture acquisition in 2009, it has used the analytics solution to diversify away from exclusively being a creative software company.
It now has a suite of marketing tools – which sit in its marketing cloud.
Adobe still lacks an execution layer.
It's only a matter of time before Adobe understands that it could be building more revenue by plugging in a media execution layer to its popular data management and analytics solution.
There is clear commercial advantage for Adobe to own both a DSP and ad server – which could be built into its marketing cloud.
For little over $600 million it could easily have both. Sizmek continues to be cheap, at a $200 million market cap – and with a few DSP vendors failing to IPO, bargains are definitely to be had in that space also.
The digital ad industry continues to look for agnostic alternatives to mega digital media vendors like Facebook and Google. Will Adobe take the step up?
Owning The B2B Market – Why LinkedIn Might Buy Marketo
There is always speculation as to when the marketing cloud vendors will start acquiring advertising technology.
Rarely do you see any conversation about M&A coming from the ad tech side of the fence.
LinkedIn, while not an ad tech company, has the potential to be one. It has been making strides in building its ad tech business of late.
Its recent acquisition of Bizo and its rollout of its third-party buying proposition suggests that LinkedIn has serious ambitions to leverage its first-party B2B data.
It wants to own a big portion of the B2B marketing spend – and it is clear it would like to get closer to B2B marketers.
Will LinkedIn build more specific tools for marketers? Probably, but it is more likely that it will try to acquire a marketing cloud vendor and get a direct link to B2B marketers.
Recently IPO'd marketing cloud, Marketo, looks reasonably priced for LinkedIn to realise that objective. With a marketing cap of just over $1 billion, it looks well within its price range.
Would it be a surprise if some company tried to join the dots between consumer-facing media, advertising technology and marketing technology? It is likely to happen sooner than you think – and LinkedIn might be the first to try to execute.
There is a chance of course that some of Linkedin's offerings might conflict with its customer base; but the commercial upside of owning the marketing 'cockpit'– just like Facebook and Google owning ad servers – will outweigh any perceived conflict of interest.
The inevitable convergence between ad tech and martech is coming – but it will be interesting to see where that will happen, and ultimately who buys whom.
Note: The author does not hold any stock in the companies named above – or in any publicly-traded companies.