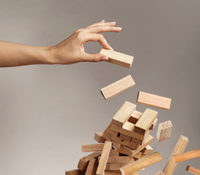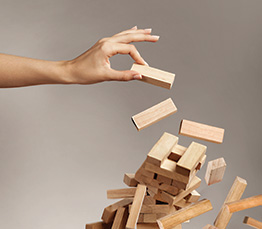 IAB figures released today (29 June) demonstrate the slow death of the traditional ad network business model, as automated media-buying technologies, and trading models, become increasingly popular with advertisers, and media-owners alike.

Almost half (45%) of all online display ads are bought using programmatic media-buying technologies, with the amount of budget spent nearing £1bn, according to IAB figures, which also show ad networks' share of online display advertising is down to single figures (6%).
The figures were published in the trade body's second annual Media Owner Sales Techniques study, which also revealed the total amount spent on online display advertising last year hit £2.13bn, based on submissions from 31 media owners, plus discussions with senior industry figures.
Direct sales still command the biggest share

Direct sales still command the largest share (49%) of online display ad spend, a dip from 51% in last year's study. Whereas ad networks' share of the overall market dropped rather more significantly – from 22% to 6% (see chart).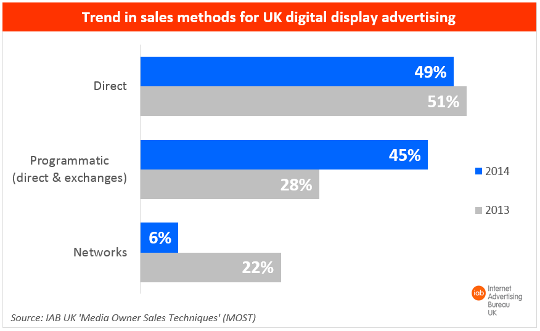 Meanwhile, a further breakdown of the figures also reveals that of all the &#822programmatic spend" – ads bought and sold using automated systems and processes such as real-time bidding – was split roughly half-and-half between open and closed media trading environments; with 24% of display ads bought traded in a &#822programmatic-direct" environment, and 21% bought using open exchanges (see chart).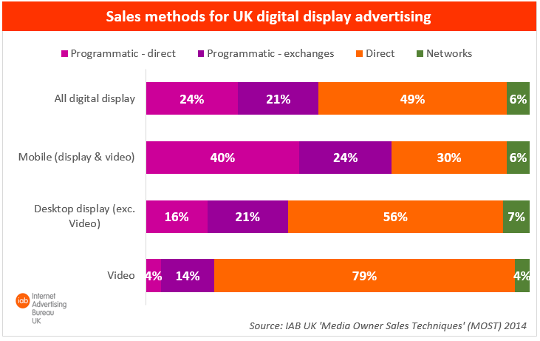 The rise of the ATD, decline of the ad net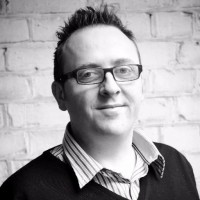 Commenting on traditional ad networks' declining share of the overall digital media business, Ciaran O'Kane, ExchangeWire, CEO (pictured right), said: &#822This growth in programmatic clearly shows how the digital advertising market has evolved in the UK.
&#822Those middle-man, managed media buying services – not building their own technology, or differentiating from agency trading desks – will not survive in the new programmatic environment."
In an earlier assessment of the decline of the ad network, published earlier this year, O'Kane noted how ad networks have been hit hard by the rise of agency trading desks (ATDs); with many of the agency holding group entities hiring talent from the opposition.
It reads: &#822You got the sense that the holding groups were assessing the opportunity and testing the best models that addressed their client requirements, as well as fitted their overall business model."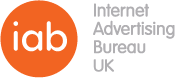 Meanwhile, the IAB has put a positive spin on the shifting tides of power, with Tim Elkington, IAB, chief strategy officer, forecasting that 70-80% of all digital ad spend will be traded using programmatic media-buying technologies by 2018.
He added: &#822Programmatic's role in digital ad buying has grown from virtually zero to nearly half of all transactions in just five years.
&#822However, the impact on mobile has been even greater due to its more fragmented ecosystem, providing a ripe breeding ground for intermediaries."
The rise of programmatic brand building

Elkington further pointed out that while programmatic media-buying was historically considered a tool for ad campaigns designed to illicit a direct-response (i.e. register a sales lead, or retarget a user that has abandoned their online shopping basket), it was increasingly popular when used in 'brand building campaigns'.
"Some still consider programmatic primarily as a direct-response tool. However, its increasing role in video ads – a branding medium like TV – shows programmatic is on advertising's top table," he added.
This theory was backed by recent studies from Tremor Video, and TubeMogul, which looked at the increasing preference for brand-side marketers to use programmatic media buying technologies, plus the rise of programmatic TV.
Ad NetworkAdvertiserAgencyAutomated GuaranteedDigital MarketingDisplayEMEAExchangeProgrammaticTargetingTradingTrading Desk