Why the Agency Alone Will Own the Programmatic Buy & the End of Managed Buys
by Ciaran O'Kane on 19th Jan 2015 in News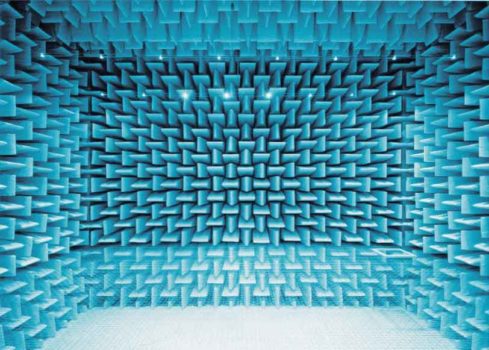 The Echo Chamber is a regular column, penned by Ciaran O'Kane, on all things ad tech, mar tech and programmatic
It's a rainy October evening in 2010, and a sizeable queue of media planner buyers from across London snakes around a building hosting one of the biggest media parties of the year.
Specific Media is having an almighty blow out, spending a considerable amount of money entertaining thousands of the agency's front-line staff.
I was wondering why I was given an invite, given I had been writing about the demise of the 'middle man' ad net model for nearly 12 months.
The sheer opulence of the event made me also think about how senior agency people at the group level allowed this third-party layer to build out - a managed DR market worth billions globally. They should have, and could have, owned it.
The Specific party had a 'last days of Rome' feel about it; and so it was.
Fast forward four years and the landscape has totally changed. The ad network space has been hit hard by the emergence of the Agency Trading Desk (ATD).
These entities are now important profit centres for the holding groups and most of them are keen to tighten their grip around optimisation and management of 'programmatic' spend.
They haven't been short of controversy with third-party vendors, marketer bodies, auditors and industry hacks questioning the inherent 'conflict of interest' at work between the agency and the trading desk model. Can you act as an honest broker and make margin out of media trading?
The first iteration of the ATD was a clumsy one at best, rightly drawing criticism around forced mandates from the holding groups and ultimate value to clients. Most acted like really bad iterations of the old ad net models.
These new holding group units appeared mostly as line items on agency plans. They mostly got the sweetest part of the plan, namely retargeting (how could you go wrong?). The impossible task of prospecting was farmed out to third-parties.
Over the past three years we have heard a lot of disparaging stories about trading desk models, mostly from third-party players.
However, you got the sense that the holding groups were assessing the opportunity and testing the best models that addressed their client requirements, as well as fitted their overall business model.
They also have been hiring some smart people into the mix - mostly from the ad network side of the fence. After four years of trading, the holding groups are at an inflection point with internalised buying.
Goodbye ATDs - Hello programmatic trading model 2.0
The centralised trading model is finished within holding groups - or it will be at some stage this year.
As Anthony Rhind has consistently said over the past few years, you cannot divorce media planning/buying from programmatic execution at the agency level.
It must work together - and it is something the clients wants to see happen. This is something the holding groups have now realised.
The programmatic buying function is being sucked back into the agencies - and as such they are now incentivised on a P&L basis to internalise all programmatic buying.
This will definitely mean more DR spend will be managed by the agency themselves - allocated and optimised.
This is very bad news for any third-party whose revenue is based solely on delivering performance against plan metrics. They will soon be losing more and more IO-based business.
There's likely to be two specific models emerging for the agency Programmatic Trading Model 2.0:
1. The Xaxis model
Xaxis has always been a network. The management team never tried to pretend otherwise since its launch several years ago.
Effectively, it was a line item on most WPP agency plans - and on the back of that built itself into one of the biggest ad nets in the industry.
It couldn't simply just exist as a vanilla performance-based ad net, though. It needed differentiation. Xaxis built its own DMP to develop its own unique data assets.
The push back by some clients has forced Xaxis to evolve its model. It seems to now mirror the evolution of the ad net itself, offering two distinct solutions.
Given that programmatic buying will be moved back into the agencies, Xaxis can still offer the managed service. Its data offering would be enough to get it on most plans.
However, it's more likely that Xaxis will find more success with its managed inventory approach. It is quite likely that most agencies within WPP will have their own internalised trading desk where the majority of programmatic buying is done. The only way third parties will get any spend in that situation will be around proprietary data and managed inventory.
As was pointed out in a previous post on ExchangeWire, Xaxis's deep relationship with AppNexus will allow it to do the latter - and offer inventory to buyers within MediaCom, et al.
Expect other agencies to ape this strategy - Omnicom in particular.
2) The consultative layer - Decentralisation of programmatic buying
When holding groups embarked on their data-driven buying exercise, they looked to centralise the process. All of the trading desks appeared as line items on plans.
With many plans split into retargeting and prospecting, the trading desks invariably got the easy task of retargeting the existing pool of client users.
It all seemed to be working for a while, but quasi-mandates and outsourced buys to holding groups' trading desks was causing a few internal political rows - as well as justified client concerns over favouritism and margins.
Agencies within the group have been pushing hard to bring programmatic buying back into the planning/buying fold; and it is already happening.
So, what happens to the centralised trading desks? It is unlikely they will be disbanded.
Instead, it will be a pivot of sorts: They will now act a consultative arm for the agencies, helping agencies execute and manage all programmatic buys.
To incentivise more internalised buys, the agencies will be allowed to take control of the P&L associated with programmatic. The plan and the landscape will be drastically changed - given the new financial incentives.
It means most third-party managed buys will be gradually weeded out. It is unlikely you will get access to any spend unless you have unique data, inventory or tech required by the agency/client.
You now understand why the likes of Rocket Fuel are aggressively hiring resource with client-side experience. They were initially blocked by the ATDs, and now with much of the buying being brought back into the planning level, it's likely they will be shut out altogether.
The winners here of course will be the data-driven bidders (Facebook, Google, Amazon, Yahoo, AOL) who will make up the sub plan of this new programmatic model.
Those with unique data and inventory will also do well - again Yahoo, AOL and Google are the standouts here, but aggregators with their own tech, namely supply-side platforms (SSPs), will also attract large amounts of this budget.
There will be room too for more supply-side networks those third-parties managing supply on behalf of mostly niche publishers - and negotiating private marketplaces (PMPs) with aligned brands.
All of this will become more evident in the coming months as the holding groups lock down programmatic spend. Is 2015 the year the agencies finally annexe the ad net layer?
5 ways you can beat the programmatic squeeze:
1) Aggregate and manage inventory/data: Seems like a regressive strategy but with the prevalence of PMP deals it would seem sell-side focused ad nets could survive in this new environment. Interesting to see lots of video and display ad nets of late pivot into SSPs. A sign of the times as agencies move away from outsourcing buys.
2) White-labelled programmatic buying: This won't work for tier one agencies, but offering an outsourced programmatic buying where the trading desk white labels your service. Smaller margins but bigger scale.
3) Work the client direct angle: Going straight to the source, namely the client, and forcing your way on to the media plan. This is a short lived option as agencies ease the transparency concerns of their clients.
4) Build ad tech: It is possible to build bespoke technology that will help former adnetworks to work with agencies as programmatic buying becomes decentralised
5) Pivot to martech: This might sound a little early but the martech area is growing and the opportunity is now presenting itself. Having categorised 800 martech companies over the past few weeks, there does seem to be a sizeable gap for consultative and tech services for clients. A dashboard roping some third-party tech is enough to get you a start and revenue as you map your way to glory in the API-dominated world of marketing technology.
*The Echo Chamber is a new weekly column, penned by Ciaran O'Kane, on all things ad tech, martech and programmatic
Ad NetworkAdvertiserAgencyBrandingDisplayDSPMartechMedia SpendPerformanceTradingTrading Desk