Impression Tracking: Measuring the True Impact of Display Advertising
by Romany Reagan on 14th Apr 2016 in News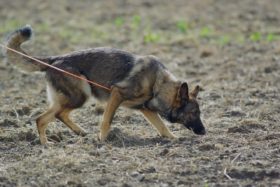 Understanding the true value of display advertising isn't always straightforward. Despite the different measurement options available, such as click-through and view-through, these metrics can be inadequate when it comes to telling the true story of what role an ad has played in the overall consumer journey – and, in particular, to influencing a purchase. In this piece by Jonjo Hancock-Fell (pictured below), senior marketing manager, Rakuten Attribution, the challenges facing marketers to accurately assess the impact of display impressions are addressed, with a view towards how to best achieve an overarching view of performance.
The challenge facing marketers
Traditional measurement looks at clicks and view-through sales; however, eMarketer recently reported that display ads typically have a CTR of just 0.07%(see footnote 1). Marketers know that display has a greater effect on the sales funnel than is suggested by CTRs; but it's impossible to prove this without a robust measurement solution. Using clicks alone to value the channel's effectiveness only tells part of the story, making it difficult for marketers to demonstrate the effectiveness of their campaigns.
At the other end of the tracking spectrum is view-through, or post-impression, which comes with its own unique set of challenges. Attempting to assign a conversion to a single impression might be an easy approach; but that doesn't make it right. Additionally, impression models often rely on long attribution windows that can overinflate the value of that ad impression.
It's easy to see how both of these measurement methods can lead to ineffective evaluation and subsequent budget allocation in the display channel. Even the combination of clicks and impressions tells only part of the story, leaving missing pieces as to what's actually going on with adverts and their performance.
Influential impressions
Accurately assessing the impact of display impressions, in the context of the consumer journey as a whole, offers better insight into the value that these ads are actually driving. Although this holistic view is less easy to achieve, the impact of impressions on subsequent sales shouldn't be overlooked. It allows brands to understand which adverts have actually influenced a user to visit their site, regardless of whether or not the ad received a click. When this influence is measured, it's possible to prove value in the display ad that would otherwise remain incorrectly measured.
By tracking impressions to site visits (in hours, not weeks) and understanding which impression touchpoints have driven converting visits, you have a much better way of measuring the impact of that particular display touchpoint. This method avoids allocating value to ads that did not influence a visit or sale; as well as appropriately giving credit to adverts that would have otherwise remained unvalued. Understanding the extent to which display ads influence subsequent site visits and sales is a far more accurate measure of effectiveness.
Adding to the complexity of impression-based performance attribution is ad viewability. Between below-the-fold inventory, impression stuffing, and several other hurdles, advertisers need a powerful tracking and attribution solution in order to appropriately allocate value to ad impressions along the path to purchase. We know that impressions, if seen, do have a value and play a role in driving awareness and the eventual influence of a consumer's purchase behaviour.
Another useful metric for measuring the true effectiveness of this channel is ad engagement. Ad engagement is a unique way to understand if an ad was actually seen or interacted with; and provides marketers with another valuable measure of the effectiveness of a display ad that goes beyond simple impressions and clicks. Ad engagement tracking delivers a wealth of customer behaviour insights back to advertisers – behaviours like product scrolling, clicks within the ads, and video plays.
Understanding incremental impact
When marketers can quantify their display advertising efforts in this more accurate way, brands can start to use A/B testing to provide a clearer picture of how different creatives can impact future site visits and conversions.
Deeper understanding of creative and messaging performance, and their incremental impact on a consumer's propensity to convert, allows for more informed decision making about budget allocation for the display channel, and the numerous campaigns and strategies available therein.
This A/B testing should be maintained once it's up and running, testing creative and messaging across each new campaign. Without this ongoing testing, brands run the risk of both internal and external factors changing and impacting results. Factors like seasonal fluctuations and changes in third-party audience data can lead to dramatic swings in performance that render the test results useless.
Ultimately, marketers will achieve the best results from their display channel when they're able to access transparent reporting and attribution at the campaign and ad level. This type of insight, when combined with multi-channel performance data, delivers powerful insights into the impact of advertising touchpoints across channels and devices – and provides the context required to understand how a display budget is truly performing. When this overarching view of performance is achieved, advertisers can prove the value in display efforts and gain a true ROI for their campaigns.
1) Based on Clickthrough Rate (CTR) for Digital Display Ads in Select Countries in Western Europe, March 2014 – Sep 2015