Playable Mobile Ads Reap Rewards: Q&A with Jeff Marshall, CEO, CrossInstall
by Lindsay Rowntree on 14th Apr 2016 in News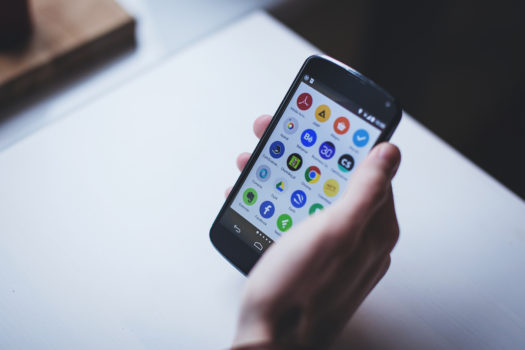 In-app advertising is big business and is expected to reach over USD$29bn (£20.3bn) in ad spend in 2016. App install ads are an important part of this, with 224 billion apps predicted to be installed this year. With such high competition, how do advertisers create a unique point of difference when encouraging users to download their apps? Jeff Marshall (pictured below), CEO, CrossInstall, speaks with ExchangeWire about the launch of their new product, which combines the relatively new, playable mobile ad format that enables potential app customers to 'try before they buy', with a programmatic bidder.
ExchangeWire: CrossInstall has recently announced the launch of 'PrePlay' – what is that?
Jeff Marshall: PrePlay are playable mobile ads built for scale by running in the programmatic markets. Interactive, playable mobile ads allow users to experience apps before being directed to the App Store or Google Play Store to download the full app. The playable ad units offer deeper experiences where users can spend a minute or two interacting with the ad.
My co-founder Bobby McFarland and I founded CrossInstall to support mobile user acquisition on both the iOS and Android platforms through programmatic bidding; and to bring the human element back into advertising. We started running interactive playable ads in 2015, and we've since become the preferred playables and programmatic partner for major mobile gaming companies, including Game Show Network, Machine Zone, SGN, Puzzle Social, PocketGems, Natural Motion, and Big Fish Games, among others. CrossInstall offers a unique approach to mobile app advertising as it combines both the playable mobile ads it creates with a programmatic, performance-based bidder, ensuring the ads hit the right audience.
How does a playable mobile ad engage the user more than a standard in-app mobile ad? What kind of results are you seeing?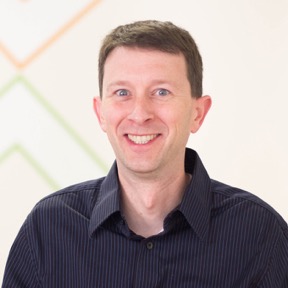 CrossInstall creates playable mobile ads so users can try the app before they buy. Playable ads have two main benefits:
– Higher conversion rate. The ads are interesting and fun for the users. Due to their interactivity, they convert at a much higher rate than traditional ads. Up to 30% of users that click will install and run the advertised apps compared with the industry standard of 1% for static interstitial ads.
– Higher lifetime value. The playable ads pre-qualify the users before they reach the advertiser. They are deeper experiences (users can spend a minute or two interacting with the ad that gives a preview of the game experience before going to iTunes or the Google Play Store.) These users engage at a higher rate than users received via other advertising channels such as native, display, and video, in some cases converting four-times more than leading video formats.
MoPub, one of our ad exchange partners, has seen a positive impact for its publisher clients. "Since transitioning over to interactive playable units, we've seen CrossInstall's eCPMs double for many of our publisher partners over the last six months", said Beth Gilmore, head of global demand MoPub. PrePlay playable mobile ads are grabbing users' attention and boosting app downloads and engagement.
There will be concerns from consumers that playable mobile ads use up more of their mobile data – how is this being addressed?
Many of our ad creatives are in line with the size of animated interstitial images, and they certainly use much less data than video or streaming ads. Our ad creatives are built in HTML5 and JavaScript. Also, since we are a performance-focused DSP, we find much higher success buying inventory on devices currently on WiFi. Those users are more likely to download and engage with new apps; so it's natural for us to steer much of our spend towards devices on WiFi.
Further to data consumption, in-app, rich media ads often lack responsiveness, causing endless consumer frustration – will playable mobile ads suffer the same fate?
Playable ad units built in HTML5/JavaScript are high-quality, feature-rich, and offer responsive experiences (without the lag experienced with streaming). Mobile devices and tablets are quite powerful and can render these lightweight ad creatives fairly easily. The ad creatives focus on the core mechanics of the app being advertised and can handle the workload nicely.
Does this type of ad only work with gaming clients; or could its interactivity also be of benefit to other brand types?
We are working with non-gaming performance advertisers measuring the ROI on their ad spend. Interactivity, as a basic concept, feels quite logical and allows you to create a wide range of experiences that have broad appeal outside gaming. Gaming represents a healthy slice of the performance-focused mobile advertiser pie, and was a natural starting point for our company.