Experts Predict How the TV Industry will Develop in 2017
by Lindsay Rowntree on 20th Dec 2016 in News 0 Comments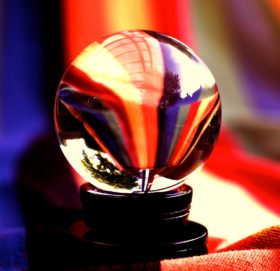 2016 has truly shown how dynamic an ecosystem the digital advertising industry is. There have been highs and lows, but it has certainly been memorable. In a series of features reflecting on the past year and looking ahead to what we can expect in 2017, ExchangeWire invite over 100 thought leaders from across the industry to share their views. In the latest series instalment, experts predict the future of the TV industry as the ability to deliver addressable, programmatically traded content goes from strength to strength.
TV budgets will work smarter and harder in 2017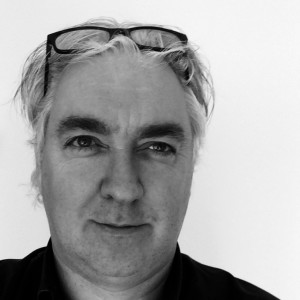 "TV ad waste has been accepted by the advertising industry for years. However, this process of wasting resources is no longer viable as we look to prepare the industry for the arrival of programmatic TV. 2017 will be the year we see advertisers taking big steps to eliminate the billions wasted in ad spend. To prove that TV still drives revenue, advertisers will continue to move away from the wide-net approaches – buying untargeted, across mass audiences. Instead, advertisers will seek targeted slots via leveraging data analytics to determine the genres, programme slots, and channels that can prove target audience reach. As brands make their TV budgets work smarter and harder in 2017, they will be able to not only increase brand awareness with their campaigns, but also more clearly attribute sales to their TV ad spend. The work to minimise ad waste within TV advertising is the natural next steps towards the wider adoption of programmatic TV practices."
Kevin O'Reilly, CTO, TVSquared
Data to revolutionise TV buying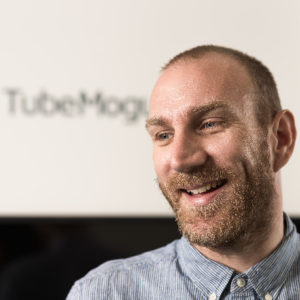 "First and third-party data will start to revolutionise the TV-buying ecosystem in 2017. It will enable people to buy on a much more strategic, individual brand level, rather than audience-by-audience. With viewing habits evolving, IPTV in Europe – specifically in the UK and France – will give us the ability to serve ads through digital means and will become even more of an enabler that will eventually lead to full-scale programmatic TV. Next year will also see the beginnings of incremental reach becoming a reality."
Graeme Lynch, Head of Business Development EMEA, TubeMogul 
Digital will muscle in on TV spend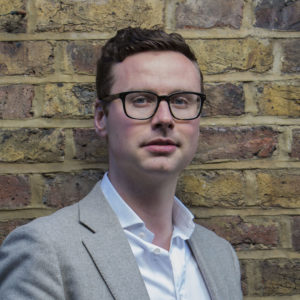 "With digital and programmatic maturity setting in, and even mobile maturity, at least for FB, with their growth set to slow in 2017, coupled with consumer cord-cutting and the resulting diversification strategies of the big MSOs (think Comcast, AT&T, Verizon, Sky, etc.), more TV ad spend will become addressable in 2017. Whilst programmatic TV is still in its infancy, the ability to drive workflow efficiencies in TV media planning and buying – not to mention the ability to overlay customer data, or experiment with dynamic creative – will prove tantalising. Expect the online players, with FB already ahead of the game, to strike up deals to programmatically serve ads to Over The Top (OTT) TV apps via Roku, Apple TV, and similar."
Gareth Davies, CEO, Adbrain
TV companies must better educate customers about the strength of TV viewing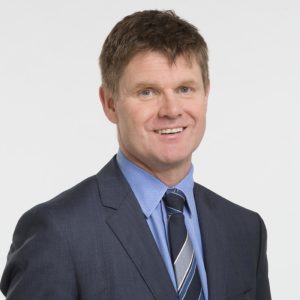 "There was a lot of noise in 2016 about lack of transparency between media agencies and advertisers. Hopefully those issues, where they exist, get resolved in 2017, such that media agencies continue to give the best advice to clients on where they should spend their money to drive sales. Everyone has their own opinion on media consumption – yes, we know it's changing, but the 'consumption assumption' shouldn't be based on personal habits, but on data and insight. Marketers are still underestimating the amount of time people are watching TV content. Research has found that assumptions of average TV viewing is 20% less than it actually is, with live viewing assumptions underestimated by nearly 40% (87% of TV is still watched live). Whether it's I'm A Celeb, Westworld, Bake Off, or Buster the Boxer, TV is still the talk of the town. It's the collective responsibility of all the TV companies in 2017 to better educate our customers about how strong TV viewing is and how robustly it's measured relative to other media. I envisage in 2017 the three TV sales houses will work ever more closely to market the continued, fantastic, brand-building capability of television – this at a time, when other media attempt to take revenue with products of lesser quality and dubious measurement. As we go into the New Year, brands will be looking to agencies and media owners to remove the barriers between platforms to make campaigns more connected. This in turn will create more engaging experiences for customers and more effective campaigns for brands. I envisage Sky Media being at the forefront in the development of this with our Sky AdVance product. Oh and one last thing, the reach and range of Sky AdSmart's targeting capability will continue to grow, making TV more relevant to more brands."
John Litster, Managing Director, Sky Media  
Widespread programmatic TV adoption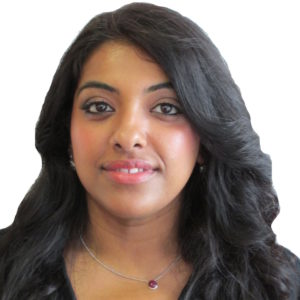 "2016 was the year programmatic went mainstream; it now accounts for 70% of all digital ad spend according to eMarketer. However, broadcast media still has a way to go to go before it is all purchased programmatically. This will change in 2017, as the success of Sky's AdSmart has shown advertisers what they can achieve with targeted TV advertising. Widespread adoption of programmatic TV will follow technology, enabling personalisation across broadcast media, as it becomes smarter and easier for marketers to use."
Rakhee Jogia, Regional Director of Rakuten Display Europe, Rakuten Marketing
Programmatic TV will still be a pipe dream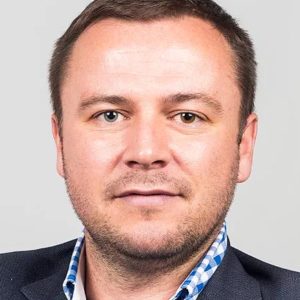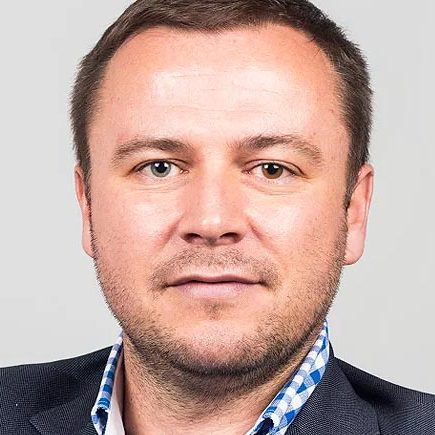 "Programmatic TV, and there's little consistency on what this means, is still a pipe dream in terms of TV ads being delivered programmatically in the way online ads are. I estimate its 5-10 years before this is happening in any meaningful volume in the UK. However, what we will certainly see in terms of programmatic and TV being mentioned and used in the same breath is more syncing between TV and online ads. That is, within milliseconds of an ad appearing on ITV, programmatic tech enables a similar digital ad to be served to an online audience with a similar profile to the TV audience in terms of socio-demographics and geography. We did this for an Iceland campaign, which delivered an additional reach of 11 million online, whilst the CTR was 50% higher versus Iceland's digital banners that weren't synced to the ITV ads. The campaign ROI was over 3-1."
Craig Tuck, UK MD, RadiumOne
Eyeballs will move from broadcast to digital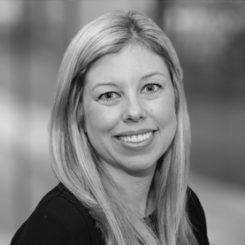 "I predict big moves by the NFL to try to regain ratings in 2017 – potentially with a greater focus on digital/broadcast integration. For example, Twitter spent a ton of money to acquire certain NFL broadcast rights and just recently launched a new app that allows viewers to watch a live stream of the game. This will move eyeballs from traditional cable/broadcast to digital channels, and ad dollars will (hopefully) follow. You've also seen the NFL try to regain control of content that the individual clubs used to control.  For example, the NFL passed a rule this year teams can't post highlights and GIFs to social media during game broadcasts."
Tiffany Morris, Vice President and General Counsel, Lotame
Buy- and sell-side appetite for programmatic TV will increase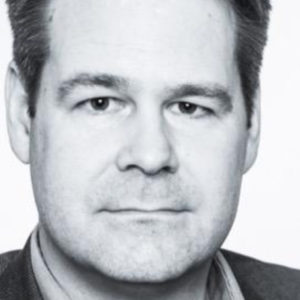 "The way we watch TV has completely changed. Nonlinear programming means we can watch almost anything, anywhere, and at any time. This evolution means 'television' now concerns itself with the consumption of premium video content across all devices. TV no longer conforms to the restrictions of broadcast programming; and the battleground for viewers reaches far beyond the living room. Marketers, and to some degree audiences, expect more targeted and personalised communication. This is exactly where Programmatic TV (PTV) can meet these new expectations that traditional broadcasting has simply failed to. It offers the rich media experience of TV at scale, but in a more targeted way than traditional TV advertising. For example, using audience data, PTV allows us to reach consumers who have shown purchase intent, meaning marketers can finally interact with their ideal audience, and ditch ineffective approaches. In 2017, we'll see the appetite for PTV increase on both the buy-side and the sell-side and education about the different forms of PTV will be high on the agenda. PTV represents huge efficiency gains for buyers as there is so much wastage which can be eliminated, which is precisely what programmatic did for digital. On the sell-side, PTV will make investments skyrocket, so broadcasters and infrastructure owners are proactively moving forward on their own accord. It may be some time before we see widespread use; but in 2017 we'll be able to see much smarter brands reap the rewards of being early PTV pioneers."
Chris Le May, SVP and MD of Europe and Emerging Markets, DataXu
New media players will make the most interesting moves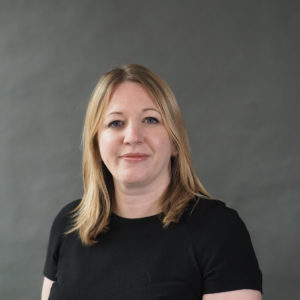 "Outside of Sky's AdSmart – capable of showing different households watching the same programme a different selection of tailored advertising – it's unlikely that linear TV will see much progress in all things programmatic next year. Channel Four is experimenting with interactive TV ads on linear TV via Roku streaming devices, but this seems like an experiment born from success in VOD. An area where the impact of audience data is really starting to make its mark. VOD user numbers continue to grow and, with advertisers being evermore intelligent about where and how they source their data, there's a phenomenal range of insight to enable them to finally show the right message, at the right time, to the right people, on their biggest screen, in 2017. Some of the most interesting moves in programmatic are coming from new media players rather than traditional media. This year in the US, Facebook have made their first move into using their Audience Network ad network to deliver ads to 'over the top' video apps, such as Roku and Apple TV. Using your IP address, this technology can tell that the Apple TV in your basement is used by the same person or family that logs into Facebook accounts at the same place, and will use that data to deliver relevant ads. This technology is still nascent in the US; but by the end of the year it could easily be something that Facebook is rolling out globally."
Liz Duff, Head of Broadcast, Total Media
Increased efficiency in TV media trading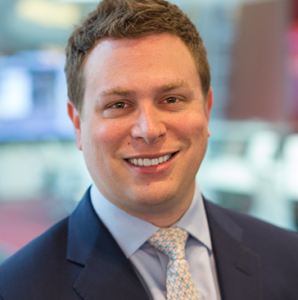 "The current media environment is adjusting to the fact that the way in which media is strategised and sold is different from the way in which consumers engage with it; and that the traditional methods of buying and selling media will continue to be automated. Consumers do not silo their engagement, nor do they purposely seek out platforms. They desire experiences, for example: viewing, listening, reading and/or sharing. To a consumer today, the word 'TV' means 'video on a screen' – not linear, digital, or OTT. However, the way in which media tends to be strategised, bought and sold is based on the literal meaning – TV equals linear TV. Similarly, anything that can be digitised will become digitised, which makes it far more efficient to have a computer handle transactions. This should not be confused with the 'death' of analog, linear, or terrestrial options. Rather, an increased efficiency in how media is currently bought and sold against a larger portion of the total landscape. The strategic relationship between agencies, clients and vendors will always be important and will evolve against this backdrop."
Keith A Grossman, Global Chief Revenue Officer, Bloomberg Media
A step change in the role of ad tech in TV

"We will see a dramatic rise in the deployment in ad tech across all media channels, with a particularly speedy activation in TV. In the UK, 2017 will be seminal in the development of programmatic TV as Sky, Virgin, and BT all line up progressive ad products utilising first-party data and set-top-box technology. These platforms will open up full, addressable TV, with cross-device measurement that is as effective on the main TV screen as it is across its digital cousins."
Jana Eisenstein, EMEA MD at Videology
.
From addressable to connected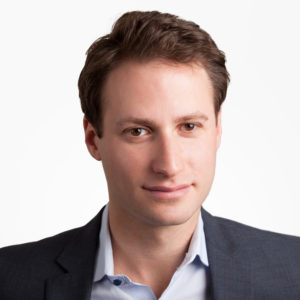 "In 2017, the focus will shift from addressable TV and overlapping digital audiences onto linear TV to truly programmatic, Connected TV. Addressable TV – with its reliance on cable provider tech changes and limited scale – has been slow to get off the ground. Meanwhile, internet-connected TVs have become the norm and pay TV operators, from Sky to AT&T, are introducing new over-the-top services that deliver TV content through apps, not cable boxes. Expect this trend to continue as pay TV operators battle to attract 'cord-cutters' and 'cord-nevers'. While commercial hurdles remain, this trend paves a much clearer path to RTB-enabled programmatic buying and related technologies like cross-device targeting and frequency capping. Moreover, as TV goes truly programmatic, previously manual efforts – like coordinating TV and digital buys to maximise reach – will increasingly being automated based upon user-level data. This will fundamentally shake up traditional planning and buying models by prioritising both reach and relevancy. The end result: agency planning work will truly shift from channel-planning to audience-planning."
Michael Greene, VP of Product Strategy, AudienceScience
TagsPredictionsTV