Brand Building & Technical Creatives: Signals of a Programmatic Future
by Lindsay Rowntree on 22nd Dec 2016 in News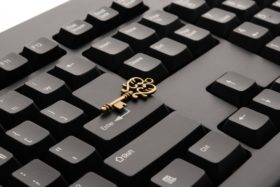 Over the past few years, we've seen programmatic become the fastest growing ad-buying method in the industry. In fact, it's on course to dominate the space, after IAB UK reported that 60% of digital display ads were traded programmatically in 2015, up from 47% in 2014. All signs seem to be pointing to further growth as we close out and review 2016, writes Dora Michail (pictured below), senior director, programmatic & audience solutions, EMEA, Yahoo.
As marketers allocate increasing portions of their budget to programmatic spend, there's been a noticeable change in how it's being used. Once the heartland of cheap performance inventory, we're now increasingly seeing more requests for branding, creativity, and engagement via programmatic, as well as improved delivery KPIs.
Viewability guarantees are becoming a more common request, especially for video ads. We're not quite there yet – particularly in terms of the interoperability between supply and demand platforms – but the sophistication of bidders in identifying viewable supply has certainly fuelled the momentum behind the concept of viewable-only campaigns. This in turn has led to increased pressure on publishers, who have been pushed to rethink page layout for optimal monetisation, while trying to balance this with user experience to counter the threat of ad blocking.
Ad blocking is an issue that we must all work towards addressing as an industry. We know users are more accepting of advertising if they deem it relevant, engaging, and non-disruptive. This is where programmatic has a real opportunity to shine because of its fantastic targeting capabilities.
The success of programmatic to date has had industry-wide benefits. For one, the amount of choice buyers now have when allocating their budget has democratised the buying process. This has made transparency from all parties a must, helping to improve brand safety and reduce fraudulent practices.
The standardisation of real-time bidding (RTB) has also opened the doors to video and native in programmatic. We're expecting to see steep acceleration in the uptake of native programmatic because the infrastructure is largely in place once OpenRTB 2.3 is fully adopted. The growing shift to audience-centric, device and format agnostic media buys suggests a likelihood that programmatic will become the delivery method for all advertising in the future. If or when this happens, the word 'programmatic' may actually stop being used entirely.
However, upskilling and a better understanding of its potential will be key to delivering on programmatic's promises. More marketers are already seeking to gain a deeper understanding of programmatic, which is no longer regarded simply as a desirable pocket of expertise, but crucial intelligence in the new metrics-driven world of advertising. This required knowledge base applies not only to technical delivery teams, but also to creatives. By training creatives in programmatic thinking, the 'big ideas' can be developed and refined with programmatic in mind from the outset, driving more effective campaigns.
But in order to provide a more immediate stepping stone to a programmatic future, we must approach from another angle: today's technical experts must also be encouraged to think more like marketers. Moving technical teams into the marketing mindset could then open up an additional layer of insight and technical rigour when it comes to creative execution. By meeting in the middle – working together from seemingly opposite sides of the marketing mix – creatives and technical specialists can each drive programmatic adoption and understanding in the short-term, and smooth the long-term transition to a programmatic-led ad industry.
Previous innovations in our industry may have brought concerns about committing time to upskilling teams, particularly given the pace of technological evolution, with many choosing to rely on a few specialists instead. However, programmatic is already a fundamental pillar of the advertising world, and will soon be requisite knowledge for all of us. This isn't an area for short-term solutions alone. Those that haven't already begun to upskill themselves should do so now, whether they're an advertiser or a publisher, a technical specialist or a creative.