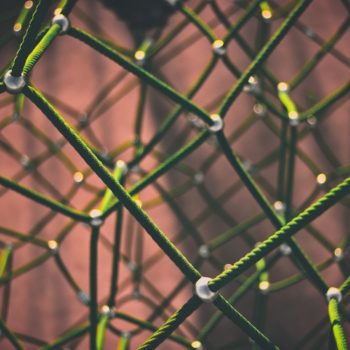 Connecting the dots between ever-evolving consumer devices has become a major hurdle in today's digital ecosystem. One of the biggest challenges marketers face today is accurately targeting users through known platforms such as mobile, desktop, and tablet. As we move into 2017, marketers must also strongly consider the powerful messaging opportunities of TV advertising through OTT and set-top boxes. Writing exclusively for ExchangeWire, David de Jong, CEO and co-founder, Screen6, and Rick Jones, UK General Manager, Adform explain that targeting across known devices must be perfected, while the unknown is incorporated into the process at the same time. Marketers will need reliable tech solutions to successfully implement this merged approach.
For example, let's say a user, 'Sarah', is watching a travel show on her Apple TV. Sarah then gets on her laptop and browses the web. An advertiser may want to target Sarah's laptop with a great deal on her next flight, but because the advertiser doesn't understand the Apple TV and the laptop both belong to Sarah, they don't serve her the proper target ad across both platforms and the opportunity is lost. This is where the power of OTT and set-top box linkage come into play.
Marketers are struggling to spend budget effectively in this area as they lack an understanding of a viewers' cross-screen behaviour, data that is vital for both performance and branding. As more viewers shift to OTT consumption for TV programming, this issue will only grow.
To capitalise on the OTT opportunity, online and offline attribution must be taken into account when allocating budgets for 2017. The industry, led by the big players, such as Google and Facebook, have predominantly focused on online targeting and attribution while neglecting the other side of the fence. Accurate campaign measurement across devices needs to take into consideration the offline impact each advertisement has on a consumer – particularly when factoring in the realm of TV. Once consumers are accurately served an ad, marketers must look at ways to measure its impact online, as well as offline, in terms of sales conversion.
Up until now, marketers have not had the capability to connect the dots between OTT and set-top boxes because of their pixel-less environments. With the proper technology set, it's possible to break through these barriers and uniquely connect devices across OTT. To do this, publishers need the ability to de-duplicate their datasets across all screens, allowing them to work with an understanding of an individual across all of his/her devices, including linear and connected TV.
Utilising precise platforms and technologies, publishers can gain an opportunity to sequentially target users from Smart TV to other devices, attribute conversions across devices (including Smart TV) and segment users according to their viewership information. One practical consequence of this would be television media planners planning their buys by identifying the shows corresponding best with their converters.
Additionally, to make this new OTT world a reality, publishers need the ability to combine inventory seamlessly and find the cheapest inventory on the same individual, wherever he or she may be engaging. An interesting use-case is seamlessly targeting users beyond their TV viewership and combining additional profiles with ones available within DMPs.
As mentioned earlier, understanding of a viewers' cross-screen behaviour is paramount, and to capitalise on the opportunities for smart, cross-device targeting, and to take the step towards Smart TV campaign integration, it's vital that brands gain deeper insights into how their digital advertising is performing across all devices. The more devices, the harder it is to report effectively on campaign performance and optimise retargeting accordingly.
For example, we recently teamed up with independent ad tech platform, Adform, to help MasterCard promote their digital wallet service, Masterpass App, in the Czech Republic and help the global payments firm better understand campaign performance from several different angles.
The objective of the campaign was to retarget audiences across desktop, tablet, and smartphone to drive downloads of Masterpass with consumers age 25-45 who had an affinity for sale shopping, personal finance, and payday loans.
By using cross-device conversion reporting, MasterCard achieved a 24% increase in conversions and a 1.34% unique click-through rate across devices. This enabled MasterCard to report 24% additional conversions that would not previously have been connected to their campaign. Crucially, it gave the company deeper insight into overall performance, recognising users who were served banners across their devices to ensure future budgets could be optimised accordingly.
Incorporating TV into the cross-device campaign mix will become a standard prerequisite for brands to reduce wastage and best leverage the consumer datasets available to them. It's a complex world, where brands must first master the basics across desktop, mobile, and tablet before integrating additional devices into the mix. Get it right though, and the opportunities of enhanced OTT and set-top box data linkage through tech platforms are endless.