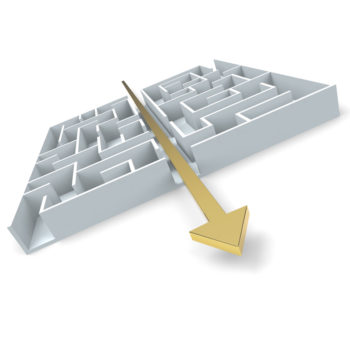 Programmatic display advertising was tipped to generate ad spends of £2.5bn in the UK this year. Compared to 2013, the market will have grown by nearly 500%. Similarly aggressive trends are predicted pretty much all over the world. The single biggest driver of this lately has been programmatic direct. In the latest chapter of the serialisation of The Programmatic Handbook, published by the IAB UB, Alexander Reinhold, head of solutions, Sociomantic Labs, takes a closer look why.
An abbreviated history of ad server prioritisation chains
Online publishers fill ad positions in their ad server chains by assigning different priorities to different layers of the chain. For example, if an ad position is bought neither programmatically nor through a traditional (non-programmatic) direct deal, a publisher's house ad or long-tail affiliate ads could be shown. In a simplified and outdated example, a given publisher could prioritise the accessibility of inventory as follows:
1. Direct deals
2. Programmatic buying
3. House or affiliate ads
In the past, publishers often prioritised direct deals over programmatic because these deals provided fixed spends and CPM pricing, which generated a fairly predictable yield. However, some publishers started to invest heavily in programmatic, in light of the intuition that an auction-based way of selling inventory can generate higher revenue. As a result, ad exchanges worked on ways to give publishers more control, and so the so-called 'private auction' was born. Therefore, the simplified ad server chain illustrated above changed accordingly:
1. Direct deals
2. Programmatic buying
2.1. Programmatic direct (private auction)
2.2. Programmatic open auction
3. House or affiliate ads
It took both publishers and buyers a while to get acquainted with inviting select buyers to private auctions. Fully automated real-time selling would now be enhanced by manual negotiations – what our industry calls 'programmatic direct'. The result? The single biggest acceleration of programmatic buying to date.
Publishers started doing the maths. If a £5 non-programmatic direct deal with a single buyer is placed in the ad server chain with highest priority, will it really create the highest yield? It certainly won't. That's why more and more publishers have started to assign the exact same priority to the private auction. A CPM floor price (minimum price accepted for a bid to be won) of £5 with an underlying auction will always make the publisher more revenue than a single-buyer direct deal worth the same CPM. In most cases, if the programmatic direct auction does not exceed the floor price, then the slot is either handed to the direct deal OR passed down to the next link in the ad server chain – in this example, the programmatic open auction. As in the previous examples, if the slot is not sold in the open auction, then it is filled with house or affiliate ads. Given the advantages for both publishers and buyers, the industry's largest ad servers are now even starting to facilitate the prioritisation process. Most publishers are, therefore, currently moving to a model similar to this:
1. Programmatic direct (private auction) versus direct deals (competing on the same level)
2. Programmatic open auction
3. House or affiliate ads
This creates a win-win-win situation. First of all, publishers maximise yield by reaping the benefits of the auction, clearing above the CPM floor price. Second, more buyers get access to high-quality publishers in a fairer and more transparent way. Finally, advertisers who choose pure programmatic-only partners will now be able to generate vastly improved ROI. As a result, big ad exchanges and ad servers are increasingly advocating the prioritisation of programmatic along the ad server chain. Moreover, almost all publishers realise that they can increase revenues and attract additional premium buyers by deprioritising or even deprecating direct deals. Consequently, it can be expected that the vast majority of publishers engaged in programmatic will soon start to prioritise programmatic direct over old-fashioned direct deals. Ultimately, 'programmatic' is a very broad concept. However, it can be said that the general idea of a marketplace is currently taking over the entire online marketing ecosystem. This trend has not only motivated all industry players to scale up their programmatic budgets; but also, and perhaps more importantly, it instigated the most aggressive acceleration of programmatic buying to date, bringing ad server structures into play. Furthermore, programmatic direct deals between buyers and sellers help prevent contamination and assure quality in the long term. However, in order to make that happen, programmatic direct alone will not suffice. It takes ad exchanges, DSPs, publishers, and advertisers working together to enforce certain standards and unifying efforts to combat bad apples and fraudsters – each valid concerns plaguing the industry.
Automated GuaranteedProgrammatic