Don't Put All Your Programmatic Video Eggs in One Basket
by Lindsay Rowntree on 26th Apr 2017 in News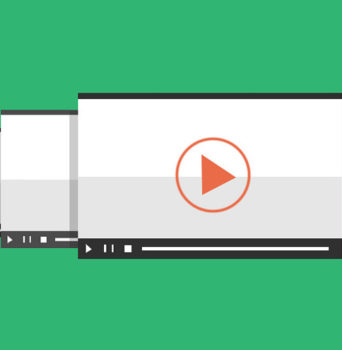 There are myriad opportunities for publishers to leverage the growth of video. However, warns Ron Dick (pictured below), CEO and founder, Cedato, video in 2017 looks markedly different from when publishers first started testing the medium. Writing exclusively for ExchangeWire, Dick explains how diversification and playing by your own rules are the keys to success.
It's among the fastest growing of the fast-growing channels. JP Morgan reckons US video ad spend traded programmatically will grow by 12% through 2017.
In fact, eMarketer forecasts programmatic video spend of USD$8.66bn (£5.92bn) will account for 69% of all US online video ad spending this year, up from just 39% in 2015.
It is easy to see why. Outstream formats have expanded available inventory, and mobile growth is fuelling increased consumption, all while publishers have grown more comfortable with the new toolsets.
But the new reality of programmatic video in 2017 is very different from when publishers first picked their tech stack. Today, we are living in a mobile-first world, where most video is traded programmatically, but encompasses more than just pre-roll.
By continuing to use the same stack they adopted at the start of the programmatic journey, I fear publishers are using a toolset that is not fit for purpose, and are leaving money on the table.
When programmatic first reared its head, it was in the form of RTB. Whatever direct-sold inventory was unsold was siphoned off to auctions in networks and marketplaces. The vendor industry then addressed concerns about open markets by erecting private marketplaces, ensuring the publisher controls who can bid on their inventory. And then came programmatic direct, the setup in which the publisher's ad server exposes APIs for buyers to upload their campaigns. This is a first-look approach that guarantees inventory magnetism.
The tools are getting incrementally better at serving publishers' needs, but the problem with this layering of methods is that each is operated distinctly in their own silos. The drawback to the 'waterfall' method of finding bids is that, if you have to call on demand sources one at a time, you only ever get the best bid from each. Now, if you have to run multiple waterfalls, you only compound the problem.
This is the case for many publishers today because of the incremental nature of the programmatic evolution. When picking an ad sales strategy, publishers should be focusing on revenue goals – instead, they often focused on each individual technological enhancement after the next, ending up with a multitiered and complex tech stack that becomes inefficient.
When they seek a solution, many publishers tend to crave simplification, putting down all their money on one or another of the colours of the programmatic rainbow. But, by doing so, they are only losing out on opportunities that might otherwise exist elsewhere on the spectrum.
The real solution is to take charge of the ball and play across the field by your rules. These days, you don't have to pick one kind of programmatic alone, or even one partner, just to keep things simple and effective – you can take advantage of more opportunities simultaneously.
The New York Times have the right idea. Last month, the publisher opened up their inventory for the first time to programmatic buyers – but their strategy is actually highly nuanced. Far from making all inventory available through programmatic all the time, the 'Grey Lady' lets buyers reserve audience targets in an initial direct sales conversation before opening bidding on a more constrained set.
And look at the example of Trinity Mirror. The UK news publisher previously felt their programmatic activities were at the mercy of intermediaries. But then the company developed their own algorithms and analytics tools to read the exchanges and understand how their audiences can be monetised. They then priced them accordingly on their own terms, before embarking on direct conversations with big-brand advertisers. In fact, Trinity Mirror's programmatic activities are split 60/40 between private marketplaces and open ones.
This new blended approach is the key. The optimum way to achieve the best yield for your inventory is to run off all demand sources at the same time and to diversify your tech stack.
Diversification is possible today using 'header bidding', or whatever it will be called next week in this fast-moving world – technology that overcomes the sequentiality of the waterfall to tap multiple demand sources simultaneously.
So far, the fruits of these improvements brought by diversification are enjoyed mostly by larger publishers. Smaller publishers are often left in the slow lane, finding it harder to achieve greater efficiency. When it comes to video inventory, where CPMs are higher, there is all the more reason for them to make smarter decisions.
Fortunately for them, the same uplift can also be accomplished using a clear strategy and a fresh approach – one that begins by assessing your revenue goals, not your current technology loyalties, and which surveys your existing processes. The outcome will likely result in using a technology stack for different pools of inventory at different times, or even different technologies on the same ad spots for different buyers – but never a single source across the piece.
You should look again to make a tech stack decision in line with your aims, one that leverages the powers offered up by a modern solution, that is mobile by default, and which can perform yield optimisation across the entirety of your inventory, no matter where the bids come from.