Video is About True Customer Engagement, Not Just Viewability: Q&A with Tod Loofbourrow, ViralGains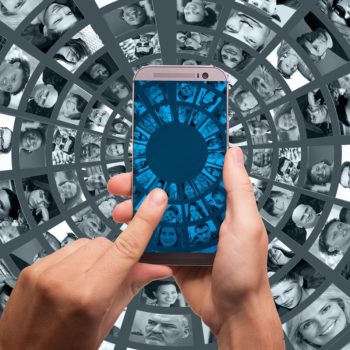 Video advertising is becoming more and more of a preferred medium to advertise and engage with potential customers; but there are different rules for video compared to traditional display advertising. Tod Loofbourrow (pictured below), CEO, ViralGains, explains how much more than basic viewability data and measurement should go into a successful video campaign.
ExchangeWire: How are people using video today that's different than the past?
Tod Loofbourrow: Marketers have finally realised that video is a different ballgame than display advertising; and they can't apply display standards and goals to video, like an ill-fitting band-aid. Today, marketers are leveraging video storytelling for much more than just branding and awareness – they are using video to spark two-way conversations between people and brands to create authentic connections that matter. By asking consumers what products they want, or how they feel about a brand, billions of data points about behaviour and attitude can be utilised to help shape messages that drive them through the full buying journey, from awareness to purchase. Now marketers are buying more than a view – they are paying to connect with an engaged consumer.
Outside of viewability data, what other data layers should be incorporated into video campaigns?
When a consumer watches a video ad, there are many signals that determine their level of interest and intent, beyond if the video was just viewed. Did the consumer interact with the video? Did they watch to the completion of the core message? Did they answer a survey question about their feelings and intent? A brand can also learn a lot about: who (audience segments, personality traits, geography), what (length, content, subject, emotional resonance), when (time of day, day of week, holiday, weather, special event), where (publication, page, place on page, page content), how (device, wi-fi/mobile, browser) and why ("I can see myself in this car. I am likely to buy it.")
These signals, combined with the targeting parameters, can help advertisers tailor messages to specific audiences to establish a true authentic connection.
What are the best ways brands can make their videos stand out? 
Brands have a blank canvas to determine the best messages that resonate with their audience. Videos should be planned as a series of sequential messages for every stage of the buying journey, so they can generate awareness, influence intent, and close sales.
Even after initial research, it is imperative brands test various sentiments, adjusting their messages in real time to determine what is resonating with their desired audience. For example, ViralGains had one client in the pharmaceutical space that tested three different video themes: aspirational, fear, and humour, to understand and segment different audiences for maximum response.
Brands need to make certain they are presenting the video in context, in brand-safe environments, and at a time that the message has a chance to stand out. This can be done through sophisticated optimisation models that use various types of data to learn the best opportunity to advertise.
Most approach video from an audience level; but you approach video from an individual level, what does that mean exactly, and what have been the results from that strategy?
After finding a specific audience with data targeting, many video vendors gauge success with meaningless metrics, such as clicks or views based off the MRC standard of viewability, which commits advertisers to paying for video ads whenever 50% of the ad player is on the screen for at least two seconds (even if the sound is off).
This puts a heavy burden on the targeting to be perfect; and it doesn't give any credit to viewers being treated as unique individuals. ViralGains offers consumers the control and choice to watch a video. We don't charge until 30 seconds of video completion, and we provide an opportunity for two-way conversation where we ask consumers about their interest in a product, and how they feel about a brand. We deliver high-quality prospects with a high propensity to buy. Our clients see more than three times the quality of engagement over high-quantity, low-value approaches.
You have a career background in AI, what does AI mean to video in the industry?
Video is the greatest storytelling medium ever invented; and the right currency for measuring video advertising success is not impressions or views, but genuine and meaningful engagement. With the advent of header bidding, exchanges, private marketplaces, and more transparent buying and selling of video advertising, artificial intelligence (AI) has emerged as the key technology for both predicting and driving engagement. Each of us is an individual; we engage differently, we have different preferences, wishes, hopes, and dreams. AI helps predict how our preferences as an individual determine the brands and products we will engage with, and helps teach brands how to engage each consumer throughout the customer journey. It is at the heart of the new science of video engagement.
The industry has been applying TV thinking to video (reach and impressions). How could that thinking harm the digital video movement?
The purpose of the gross rating point (GRP) metric is to measure impressions in relation to the number of people targeted for an advertising campaign. GRP values are commonly used by media buyers to compare the advertising strength of components of a TV media plan. In other words, it measures how much media an ad agency has bought on behalf of their client. It can't be used to measure the impact of your video ads.
Online video is different and has the great opportunity to create authentic connections between consumers and advertisers alike. We need to create our own digital answer to TV's GRP, one that ties together the power of digital into a meaningful standard for buying video, and measuring successful engagement. You can't tell a CMO that their budget was wasted because only 50% of their ad was visible for at least two seconds. If an ad isn't seen, then it can't have an impact on any metric that matters.
A new standard needs to start with credible viewability and brand-safe standards, combined with metrics for attention, attitude, behaviour and, most of all, engagement KPIs that lead down the path to purchase. That's why measuring viewability is a step in the right direction. But, you should also understand that viewability and GRPs are not the metrics you're looking for. They measure advertising outputs, not business outcomes.