MediaMath Secure Credit; Snap Acquire Placed
by Diane Harding on 13th Jun 2017 in News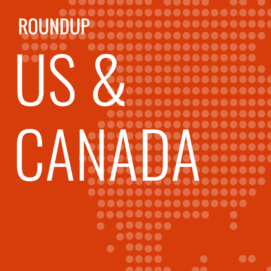 ExchangeWire round up some of the biggest stories in the US/Canadian digital advertising space. In this week's edition: MediaMath secure credit; Snap acquire Placed; Blend Media and OmniVirt partner; Periscope acquire Anthem; PulsePoint launch content marketing platform; OpenX and Google partner.
MediaMath secure USD$175m credit
New York headquartered MediaMath, a programmatic data and ad-buying company, have secured USD$175m (£137.7m) in credit with the help of Goldman Sachs and Santander Bank. The financing is slated to refinance debt and fund their growth projections.
Joe Zawadzki, chairman and CEO of MediaMath, said: "We're thrilled to work with Goldman Sachs and Santander, who are equally ambitious to support the growing scale of our business today, and motivated to support the needs of a reimagined and increasingly sophisticated supply chain in the future."
As TechCrunch reported, an email to employees said this doesn't mean the company chose more debt "instead of" an equity funding round: "In fact, this line of credit allows us to be flexible in terms of how and when we decide to raise another round of equity, ensuring we get the best deal for MediaMath", said CFO Stacy Bain.
Snap acquire Placed
Placed, a location-based analytics and ad measurement company headquartered in Seattle, was acquired by Snap for an undisclosed sum to help scale their management systems and prove to advertisers that Snapchat ads can provide offline return on investment.
"By partnering with Snap, we will do even more. Still working independently, Placed's goal continues to be the adoption of a common yardstick that can measure the offline effectiveness of advertising across multiple platforms and publishers", said David Shim, CEO, Placed.
Placed, a leader in location-based attribution, will compliment Snapchat's Snap To Store system where views of Snapchat-sponsored geofilters, added to a Story post or private message, can be measured and attributed to a following visit of that brand's locations by a consumer. Placed will give Snap a wider measurement audience and deeper data to better understand the impact of geofilter ads.
Blend Media partner with OmniVirt
Blend Media, a global 360º video/virtual reality content platform and creator network, and OmniVirt, a virtual reality advertising and distribution platform, have partnered in order to allow advertisers to license or produce virtual reality content and distribute to audiences at scale in minutes. Instead of downloading an application, OmniVirt hosts and promotes advertiser's VR content, and Blend Media licenses premium quality 360° video/VR content to global brands, agencies, and publishers, and cost-effectively simplifies the production of new immersive projects.
Damian Collier, CEO, Blend Media tells ExchangeWire: "On the content side, Blend have built a platform which houses the largest catalogue of premium 360º videos and access to a global network of professional 360º producers, to de-risk and reduce the cost of production. The content created through Blend's platform can then be uploaded once, and syndicated globally, through the OmniVirt player and publisher network."
"The need to download a special VR app just to consume a brand's VR experience creates unnecessary friction between the content being created and the consumer it is intended to reach. This partnership will empower brands, publishers, and creators to easily license existing premium 360° video and VR content from Blend's vast library – with great content just a click away, now any advertiser can go live with their VR campaign", said Brian Phaisan, CEO, Omnivirt.
Periscope acquire Anthem Marketing Solutions
Minneapolis-based Periscope, one of the top five independent agencies in the nation, are expanding their US footprint by acquiring Chicago-based Anthem Marketing Solutions, a data-driven marketing agency. By acquiring Anthem, Periscope will be able to add data and analytics strategy, as well in-depth knowledge from the Anthem leadership team, to their portfolio.
"Periscope have prided themselves on being an integrated, creatively driven, full-service agency. Bringing in the Anthem team bolsters our data and analytics capabilities and is important for both us, as an agency, and for our clients to stay competitive. We're fortunate enough to be an independent agency that is nimble enough to make investments like this, and continue to grow on our own terms", said Liz Ross, CEO of Periscope.
The existing Anthem Chicago location will soon become a full-service Periscope office, providing services for current Chicago-based clients lending itself to deeper coverage in the Midwest and beyond.
PulsePoint launch content marketing platform
PulsePoint, a global programmatic advertising platform, headquartered in New York, are adding AI and machine learning capabilities to Story by PulsePoint, their content marketing platform. This new functionality will be able iteratively update algorithms and continuously improve performance. As branded content marketing continues to be important to advertisers, the next generation of the platform will continue to help advertisers connect with consumers by optimising for post-click behaviour, provide creative, audience, and page-level engagement metrics, and achieve results with optimisation tools that adjust campaign configurations in real time.
"As brands continuously look for ways to differentiate themselves and connect with their core audiences, the role of content marketing continues to grow in importance. Audiences spend significant time with branded content, which, in turn, produces higher conversion rates than traditional marketing, as well as increased brand recognition, ongoing brand engagement, and sales lift. Story by PulsePoint helps marketers capitalise on this connection by optimising for post-click behaviours", Andrew Stark, SVP content solutions, PulsePoint, tells ExchangeWire.
OpenX partners with Google for exchange bidding
OpenX, a programmatic ad exchange network for publishers and demand partners, is one of the first exchanges to partner with Google on Exchange Bidding for publishers to directly integrate with OpenX Bidder; and all publishers who adopt the product can leverage the OpenX Ad Exchange through a single point of integration with Google.
As one of the first exchanges to partner with Google on Exchange Bidding, OpenX are also an active member of the advisory board for the product, to help guide product development and best practices for integration. With this partnership, OpenX show support for the development of transparent and fair header bidding management solutions.
"At OpenX, we exist to help publishers make more money from advertising, and when it comes to partnering with third-party container companies, we employ a highly rigorous and selective vetting process before endorsing technical solutions to our partners. In short, the full power of our superior monetisation capability should be available to publishers, without dilution, when delivered through a container", said Jason Fairchild, co-founder and chief revenue officer, OpenX.
Jason Fairchild continued: "It's critical for industry players to coalesce around solutions that have consciously prioritised transparency and fairness, and that have taken the necessary steps to guarantee a technically sound product. In working with Google on the development of Exchange Bidding, we believe the product meets our strict criteria and allows publishers the transparency and control to choose how to sell their inventory."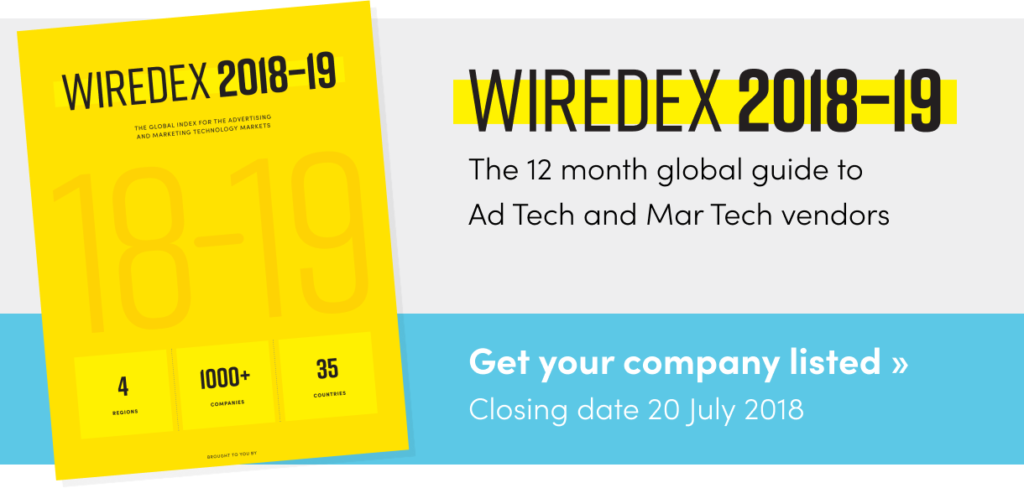 TagsNorth AmericaUS