The Metrics That Matter: App Marketing KPIs That Drive Quality Downloads
by Romany Reagan on 13th Jun 2017 in News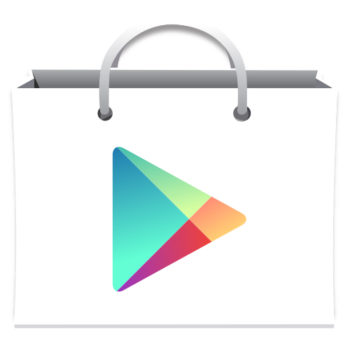 The recent update to Google's Play Store algorithm, and new app marketing offerings and partnerships that Google announced at their annual flagship event, have renewed a spotlight on app marketing metrics. Writing for ExchangeWire, Shani Rosenfelder (pictured below), Head of Mobile Insights, AppsFlyer, explains why instead of just buying users, app marketers and developers must build and promote apps that users will love and continuously use – and they'll be rewarded for their efforts.
With a shift in how Google Play ranks and displays apps to users, the store is favoring apps that are used by consumers regularly and over time, not just those that were downloaded frequently. What this means is that app marketers can no longer simply cast a wide net and look at the volume of installs, but rather they need to target the quality users who are most likely to meaningfully engage with their app.
If quality audiences are the mandate for app marketers, then they need to look beyond click-through and install rates and focus on post-install data. This will enable them to determine who their ideal audiences are, and then pinpoint which channels, campaigns, and media sources delivered them (and which did not).
What are the post-install metrics that mobile marketers need to look at? Let's explore:
Retention
This basic metric reminds us that installs are only one step in the funnel and, albeit important, it is not the key metric (after all, one cannot go to the bank with installs).
Retention tells us how long a consumer continues to use an app. In a freemium-dominated app marketplace, retention is the basis of monetisation and is, therefore, a critical metric to measure and optimise.
With massive competition, increasingly high user expectations, and dominance of the top apps, as far as time spent is concerned, retention rates are dwindling. In fact, only 4-5% of users on average continue using an app 30 days after installing it. This exemplifies why quality is so important, and it's smart for Google to recognise that.
Lifetime Engagement
While retention represents how long users continue using an app, lifetime engagement tells us about the volume of activity – how many in-app events a user performs. It's important to measure engagement to see how frequently users are playing a game, looking at products, making in-app purchases, etc. This will help marketers make more accurate projections as to the degree of activity they can expect from an average user. There is a wealth of information in engagement data for both marketers and product managers to learn from. Of course, engagement is also a consideration in Play Store rankings, giving marketers even more motivation to focus on this metric.
Uninstall
Apps may sit dormant on a phone, but an uninstall is an aggressive move that indicates something may be wrong. Users will uninstall an app for a variety of reasons: it continually crashes, it doesn't meet user expectations, it slows down the phone, or it takes up too much space or data. Whatever the reason, uninstalls should be measured and carefully examined.
Marketers should look for trends in app uninstalls; for example, if there's a high uninstall rate after the first app visit, it may indicate unmet user expectations which could have been the result of ASO description or an over-promising campaign. Also, marketers who have access to raw uninstall data will have the ability to retarget uninstallers and try to win them back with a creative promotion or incentive when the time is right; this is particularly useful for seasonal apps (i.e., travel).
Uninstall data can be very useful for product managers as well. For example, if users consistently uninstall a game during level 10, it's likely there's a problem at that point in the game that developers should address.
ROI
Of all the metrics we analyse, none is more important than ROI, no matter what kind of marketing you're engaging in or what type of app you're promoting. While many marketers operate under the misperception that ROI is difficult to measure on mobile, this is simply not the case. In fact, the mobile ecosystem is the most measurable ecosystem ever created. Marketers can, and should, measure all forms of revenue (from in-app purchases, subscriptions, and advertising) against money they've spent on marketing, to arrive at their true ROI. For most marketers, since the majority of apps are free, in-app advertising and purchases are the most important revenue streams to measure.
When we talk about ROI, we must remember the elephant in the room: fraud. When bad actors pollute your data, ROI figures are way off, not to mention future acquisition calculations being based on the wrong data, leading to further loss. The good news is that because fraud is a major issue, there are now highly effective tools that can fight back.
Installs
Our industry focus on quality doesn't mean that quantity no longer matters. Quantity is still important, at the end of the day. Without promoting an app and hitting some critical mass, none of the other metrics matter. Even if you have years-long retention and hourly engagement, it won't matter if your app is only installed on a hundred devices. When it comes to advertising to drive installs, remember that quality is king… but, having said that, if a media source cannot scale, it's probably not worth marketers' time.
Ultimately, the industry's shift to focus on quality is a good one. It serves everyone, from marketers to consumers, by forcing us to pay attention to KPIs that will have a longer-term impact than download numbers. Instead of just buying users, app marketers and developers must build and promote apps that users will love and continuously use and, in turn, they'll be rewarded for their efforts. The metrics we need to optimise to today will have an impact where it really matters: on the bottom line.