Google's Ad Revenue Reaches USD$23bn
by Rebecca Muir on 25th Jul 2017 in News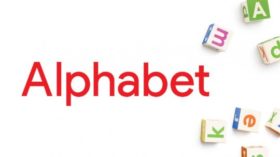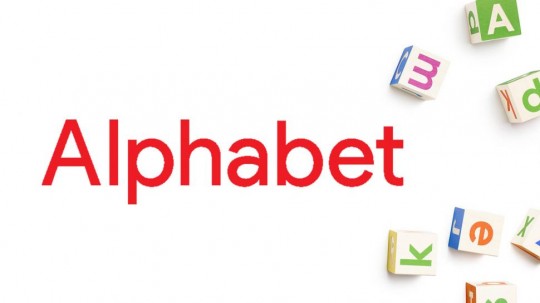 Yesterday (24 July), Alphabet (NASDAQ: GOOG, GOOGL) announced financial results for the quarter ended June 30, 2017. Alphabet reported a 21% leap in quarterly revenue, a growth rate rarely seen among companies its size and one that suggests the big sales gains enjoyed recently by the other internet firms are not done yet. 
"With revenues of USD$26bn (£20bn), up 21% versus the second quarter of 2016, and 23% on a constant currency basis, we're delivering strong growth with great underlying momentum, while continuing to make focused investments in new revenue streams", said Ruth Porat, CFO, Alphabet.
The profit would have been much larger, but for a record USD$2.7bn (£2bn) European Union antitrust fine. US antitrust enforcers thus far have chosen not to follow Europe's lead.
Alphabet noted that costs were rising faster than sales and warned that expenses would remain high as more searches shift to mobile devices.
Q2 2017 financial highlights
In order to facilitate comparison of current quarter performance to prior periods, this summary table highlights the impact of the USD$2.7bn European Commission (EC) fine, which was accrued in Q2 2017:

Source: Alphabet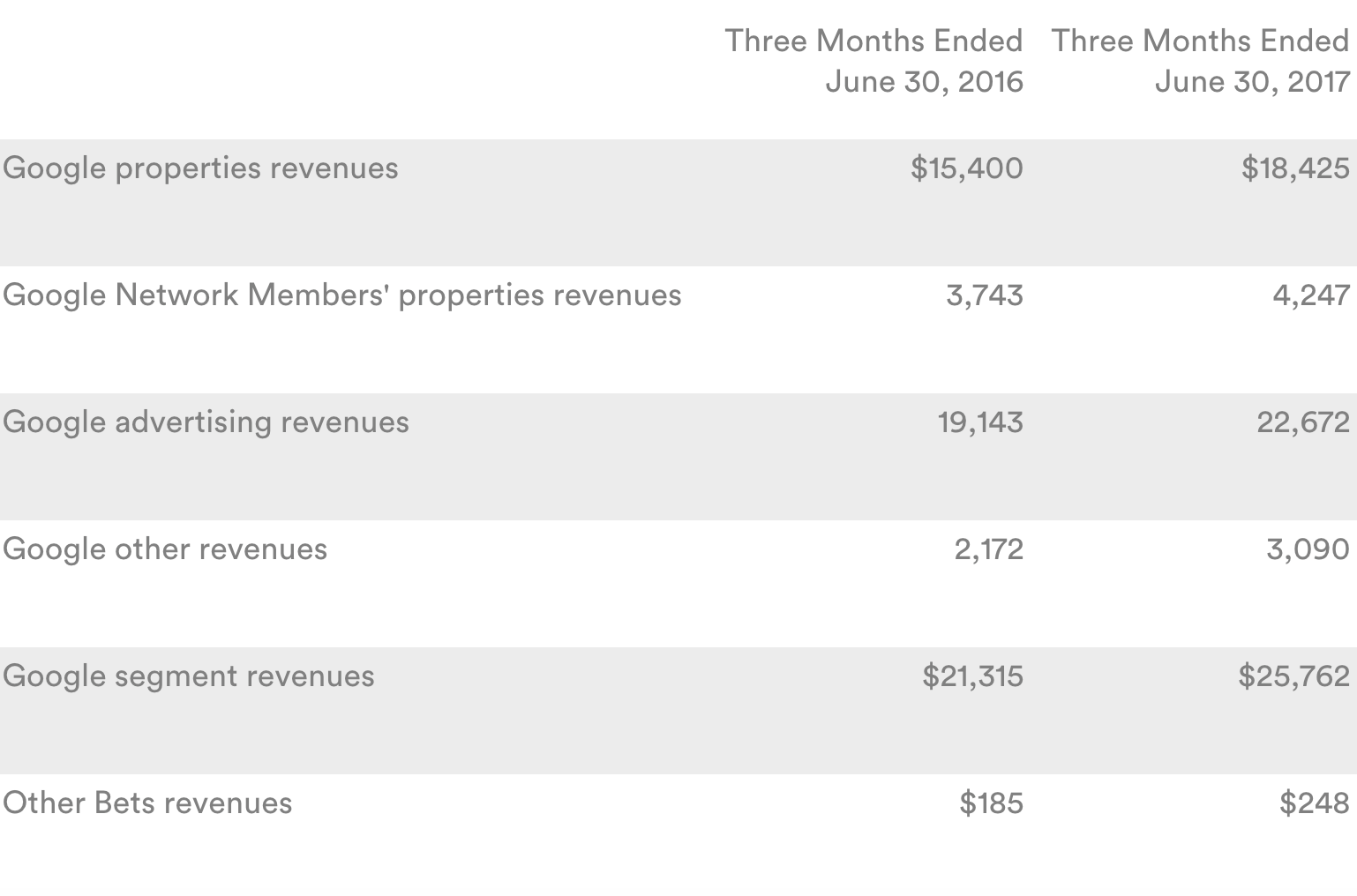 Source: Alphabet
Alphabet's cost of revenue, a measure of how much money the company must spend to keep its platforms running before added costs, such as research, rose 28%, well above the growth in revenue itself.
YouTube's brand safety issues don't appear to be slowing Alphabets's ad business. In fact, the company's revenue growth was powered mainly by YouTube ads and mobile search ads.
Alphabet has been adding new content as it races Facebook and traditional TV networks for a share of the surging market for digital video ads.
YouTube said in June that it reaches 1.5 billion monthly users and would add 12 new TV shows to the 37 it already has on its YouTube Red service.
Google CEO Sundar Pichai said on the call that YouTube was seeing 'strong growth' in emerging markets, with mobile users and on 'large screens', meaning TVs.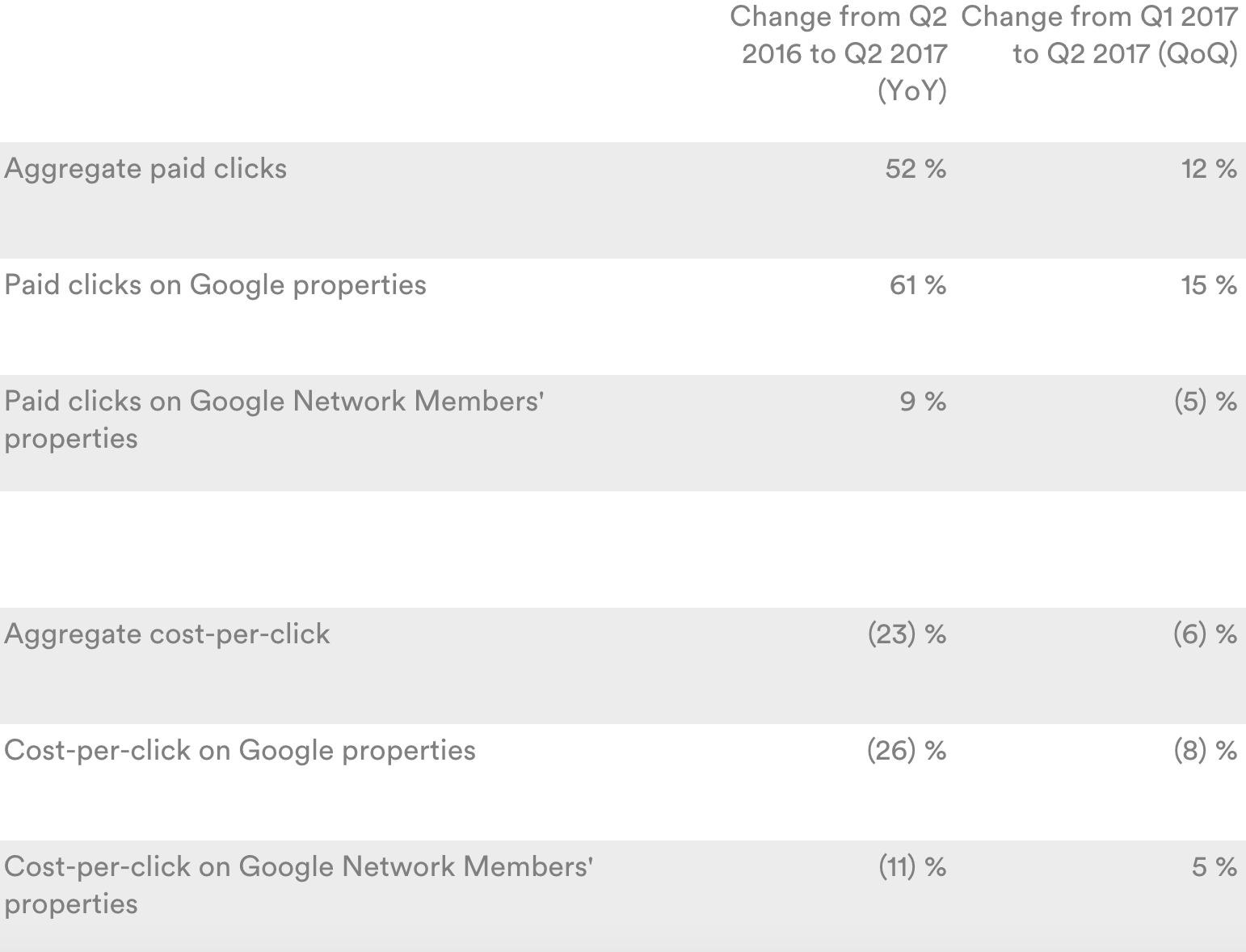 Source: Alphabet
This year, Google is expected to have USD$74bn (£57bn) in net digital ad revenue worldwide, while Facebook is expected to take in USD$36bn (£28bn), according to research firm eMarketer. Together they will have about 49% of the market, eMarketer said.
Facebook is due to report earnings on Wednesday.