Good Year for UK Ad Spend; Mediasmart & Cedato Partner
by Sonja Kroll on 28th Jul 2017 in News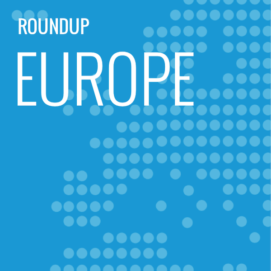 ExchangeWire rounds up some of the biggest stories in the European digital advertising space. In this week's edition: UK ad spend at landmark high; Mediasmart and Cedato cooperate; Adloox accredited by MRC; Sublime Skinz acquires Kpsule; and Outbrain buys Zemanta.
UK ad spend starts 2017 on a high
UK advertising expenditure has reached £5,318m – the 15th consecutive quarter of growth, according to Advertising Association/Warc Expenditure Report data. The 1.3% year-on-year increase in Q1 2017 is driven by internet advertising (+10.1% year-on-year), with mobile spend (36.2%) particularly strong.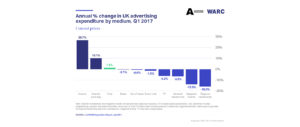 Internet-based advertising is currently raking in record numbers: now accounting for over 50% of total ad spend, digital formats performed well across the board, up 25.4% for national newsbrands, 8.1% for radio, and 27.6% for out-of-home growth.
Internet ad spend in 2016 reached £10,3bn. The report predicts a total ad spend growth of 8.3% for 2017. Mobile remains the biggest growth area for ad expenditure: after £3.8bn ad spend in 2016, the AA/WARC report is forecasting a 30% change for 2017.
However, the full year outlook for 2017 has been downgraded by -0.5pp to 2% growth: "Higher inflation and slow wage growth has put a squeeze on consumer spending, while business confidence has weakened following the unexpected and indecisive general election result in June", explains James McDonald, senior data analyst, WARC. "These underlying stresses have resulted in a downgrade to our full-year expectations for UK ad market growth, almost all of which will come from digital formats."
Mediasmart and Cedato partner up
Mediasmart wants to improve their video ad delivery and is entering a strategic partnership with Cedato, optimising ad performance, and aiming for higher fill rates. Cedato's system allows customers to self-serve from the Mediasmart platform through a combination of Mediasmart's predictive targeting algorithm and Cedato's SaaS tool.
ExchangeWire asked Mediasmart CEO Noelia Amoedo how the partnership came about. "We always aim to anticipate and stay ahead of our customers' demands and, wherever possible, offer them capabilities that they might not yet know they need. In this case, however, our partnership with Cedato was born from a resounding demand from the customer end. So many were using Cedato's solution that we simply had to support it. This is a clear indicator of the continuing traction of video on mobile, as well as an endorsement of Cedato's position in the video technology market."
According to Dvir Doron, CMO, Cedato, the tool caters for 15 billion video views across two million pages per month. "Video is becoming a key format for brand audience engagement", he says, "so we are partnering with Mediasmart so our customers can easily scale their video operation."
Adloox receives MRC accreditation
Ad verification specialist Adloox has received accreditation for advanced mobile and video ad fraud from the Media Ratings Council. Covering desktop digital video viewable ad impressions, mobile web display served ad impressions, and mobile web SIVT, Adloox is the first European company to be accredited by the MRC in this category.
Speaking exclusively to ExchangeWire, Marco Ricci, CEO, Adloox, explains the challenges of receiving the seal of approval from the MRC: "So far, and historically, only heavily-funded US vendors have managed to achieve multiple MRC accreditations. They don't come cheap, and require heavy resource and time over many months. But they also signify quality of product, as well as accuracy and scale of the technology, something we're all accustomed to seeing from America, but not often recognised this side of the pond. This makes Adloox's achievements all the more impressive."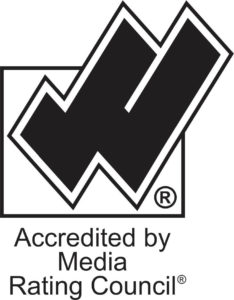 What does the MRC accreditation mean for the European programmatic scene? "Of the four full-suite-accredited (viewability, brand safety, ad fraud cross desktop, video, and mobile) vendors, only one is not American-born, and that's Adloox. What the ABC/TAG/JICWEBS committees are doing is commendable; but the reach of these certifications are more localised and cost a fraction of the price of the MRC's more gruelling examination. It's great that a European company can a) compete with the US tech giants in terms of recognised quality, and b) prove that great tech can come from the UK/EMEA… and not just the deep pockets of the US."
Adloox is stressing it now has more MRC verification accreditations than some of the more recognised US vendors – despite having less access to investor funding than their US competitors. The company also only uses its own proprietary tech, with no reliance on other third-party partners for its ad fraud, brand safety, and viewability solutions.
Sublime Skinz buys Kpsule
Since June 2015, Sublime Skinz and Kpsule have been partnering in a collaboration on 'Interactive Skinz', a Video Skinz rich-media format. Now the partnership is going to the next level – with Sublime Skinz buying Kpsule and strengthening their own tech offering with Kpsule's expertise.
Following the transaction, Sublime Skinz wants to integrate Kpsule's tech knowhow in the area of design and delivery of immersive HTML5 advertising formats. "Sublime's DNA has always been to go beyond standard ad units and deliver more immersive, impactful, and nonintrusive ad experiences, both programmatically and directly sold", says Jerem Febvre, president of Sublime Inc. "The acquisition of Kpsule will help us create even more innovative, emotive, and engaging HTML-based formats so we can continue to differentiate our offerings and exceed brand and marketer expectations."
ExchangeWire asked Christophe Menard, Co-Founder and COO Americas, how the acquisition of Kpsule fits into Sublime's strategy: "Sublime has worked closely with Kpsule previously and we've been impressed with the company's creative expertise (specifically with respect to the immersive quality and high engagement of its technology). At Sublime, one of our key differentiators is to deliver creative solutions at scale and toward that end, we are now bringing their creative expertise in-house to further Sublime Skinz's leadership position as an innovator of scalable and creative ad solutions – especially in the high impact space. Their technology will help us to continue to be at the forefront of the most creative and immersive executions while also being sensitive to users, putting user experience at the forefront while maintaining a non-intrusive environment – which is very much consistent with IAB's recently introduced LEAN principles as well."
As for the next steps of Kpsule within the new organisation, Menard says the previous Kpsule CEO will manage the integration of Kspule's technology within Sublime Skinz's product offering and also help to develop new Interactive ad unit offerings. "We are already in the process of developing new innovative Skin ad units for both Mobile and Desktop based on Kpsule immersive technology. Toward that end, we are working on productising three new Skin interactive desktop templates that meet many brand/advertiser needs–including web-to-store features; integrating a show room for products; and offering a mini site within the Skinz. Those new three new ad units will be available to the market end of September."
Slovenian start-up Zemanta joins Outbrain
Discovery platform Outbrain is investing in native: the acquisition of the ten-year-old native DSP Zemanta has just been announced.
While financial details of the acquisition have not been disclosed, Zemanta-founder Bostjan Spetic says in a blog post that being acquired by their former 'archnemesis' means Zemanta has come full circle. The Zemanta native DSP will continue to operate as a standalone product, and the team will stay on board.
Acquisition as a win-win? "Together, we have the resources and scale to show the world how native advertising will truly be the foundation of the next phase of online advertising", says Todd Sawicki, CEO of Zemanta. "Now under the umbrella of Outbrain, we will continue to be able to grow the Zemanta One Native DSP as we expand both our network of over 30 programmatic native exchange partners globally, as well as the industry-leading features that have made our DSP the best-in-class platform for programmatic native buyers."
For Outbrain, Zemanta is another step towards the full stack: "Digital marketing has grown on the strength of two important trends: efficiency gains from programmatic buying, and the effectiveness that comes with native advertising", Yaron Galai, CEO, Outbrain explains. "Marketers no longer have to sacrifice one in favour of the other. By pairing Outbrain's global network with Zemanta's platform, marketers will be able to deliver scale, brand safety, and user engagement in one offering."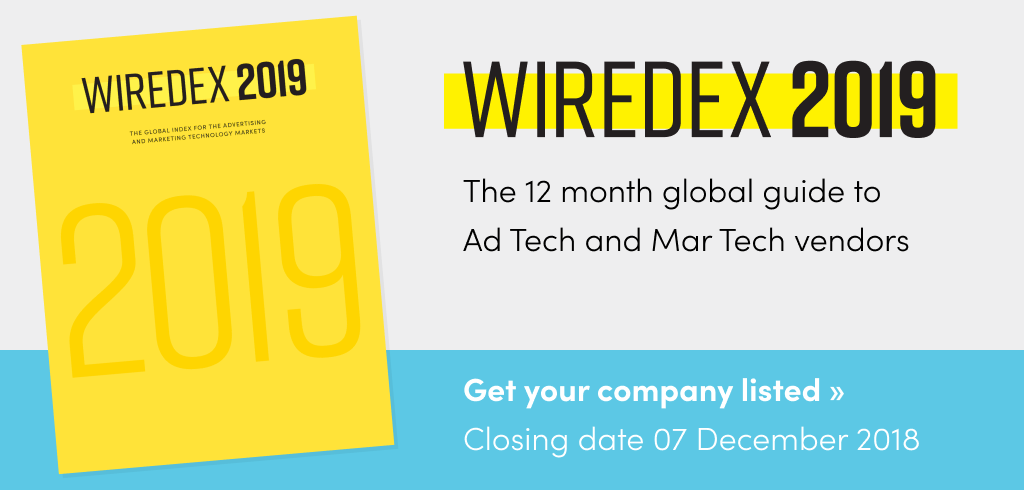 TagsEMEAProgrammatic