Brand Safety Shifting Towards Content Alignment: Q&A with Tony Chen, Channel Factory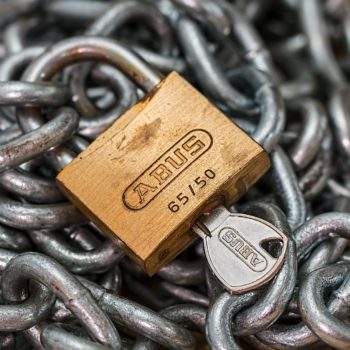 Amidst brands pulling millions of dollars in advertising after being placed next to extremist content on YouTube earlier this year, brand safety remains a top concern for both advertisers and content creators. Speaking exclusively with ExchangeWire, Tony Chen, CEO and founder, Channel Factory, talks about brand safety, content alignment, and how both will continue to shape the industry.
ExchangeWire: How does the brand-safety crisis continue to impact the industry?
Tony Chen: In recent months, the brand-safety crisis has revolved around the immediate surface concern of brand creatives appearing next to extremist or inappropriate content. But right underneath the surface, there's a greater correlating issue around targeting relevance. The brand-safety crisis has highlighted overall transparency within the YouTube ecosystem and advertisers are now demanding a much deeper understanding through data (audience and contextual), along with placement-level reporting transparency on their campaign executions.
Answers to those details will allow further understanding and intelligence around the best practices when it comes to targeting within YouTube. While we're still witnessing the effects of brand safety, the story will begin to shift towards content alignment. Channel Factory is helping brands come back to YouTube by offering them the data insights, tools, and transparency they are searching for.
What have been the positives that have come out of the brand-safety crisis? Has this movement sparked more innovative ways of doing things?
The positives from this crisis are advertisers' increased awareness and reprioritising of their objectives, and demanding more transparency versus floor rates. They've become more educated around YouTube's ecosystem, understanding how low rates come with a cost when it comes to content quality and targeting alignment.
While we've been working on transparency and data around YouTube and social video for the past six years, the recent focus on brand safety has opened more opportunities for tech companies to work closely with brands. By offering relevant insights and tools (channel scoring, third-party tracking, custom targeting curation features, and other brand-safety measurements), we help advertisers safely navigate YouTube's ecosystem.
What are the continued challenges that you see affecting both brands and creators?
For brands, one key focus is cost efficiency, but in order to achieve content relevancy and place ads on brand-safe environments, the rate increase will be a long-term obstacle. Adding in the continued reservations around brand safety, creators are changing their content in hopes of winning back advertisers. Certain genres of creators, such as gaming or wrestling, have been greatly impacted by recent monetisation restrictions enforced by Google. The issue for creators is that brand-safe content does not necessarily drive the largest number of eyeballs. This is a major issue, as it's hard to develop/scale an audience while limited by advertiser restrictions.
Is brand safety the same as content alignment? How are they the same or how do they differ?
Brand safety and content alignment have a similar baseline, but different implications. While brand safety is concerned about whether or not the content is considered 'safe', content alignment is ensuring your brand creative is targeted within relevant context. Both are about where the ad is being served, but content alignment is more specific to the relevancy versus just the safety.
What are the advantages for brands to work with Channel Factory over working directly with a publisher?
Channel Factory has been building software and collecting data for over six years in the YouTube universe. We not only build solutions for advertisers, but also for creators, which provides us with a unique understanding of the ecosystem and access to proprietary data.
Channel Factory provides brands with data for brand safety and ad content alignment, along with media buying and analytics software to increase ad efficiency.
How do you see the future of brand safety continuing to shape the industry?
For advertisers, brand safety has brought to light the importance of contextual alignment, which was a focus before programmatic audience targeting. This will cause a balance of leveraging both audience and contextual targeting tactics, while increasing the overall media price. This will, eventually, lead to a healthier ecosystem with the higher quality content that advertisers seek.
As for the content creators, they will need to figure out how to create brand-friendly content while achieving their growth goals. However, many creators will disregard brand safety and explore alternative monetisation models, such as e-commerce.