Moving Media Forward: Tackling Brand Safety & Media Transparency
by Diane Harding on 16th Oct 2017 in News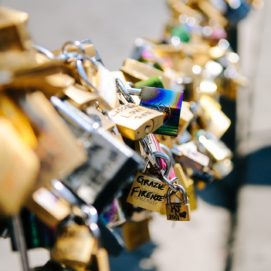 Brand safety and transparency are two of the biggest issues facing today's advertising industry. And while technology companies try to address these problems, marketers still seem to be fighting an uphill battle. Writing exclusively for ExchangeWire, Paul Josephsen (pictured below), Global CMO, Adslot, talks about how buying directly and properly utilising the publisher relationship may be the answer to combat these ongoing industry issues.
For over two decades display advertising has been a staple for helping marketers connect with audiences around the world, but in the last few years alone, the science of advertising has advanced at a dizzying pace. The introduction of big data, new platforms, and new technology players has presented a new level of sophistication that gives marketers the ability to achieve scale with less expensive media and access more targeting capabilities than previously available. Unsurprisingly, as is usually the case with leaps in technology, these advancements have also created new wrinkles of complexity and tactical problems that need to be ironed out. Two of the most prominent and persistent issues we keep hearing about – media transparency and brand safety – are concerns that have become critical for the entire industry with the rise of programmatic buying and selling.
Tackling the issue
The notion that marketers should know exactly how much they're paying, and that what they're buying is safe for their brand, seems obvious. But, alas, this is not always the case in the programmatic reality. To appropriately address these issues, we must remember that, at its core, programmatic was built to help monetise media inventory that a direct sales force wasn't selling. New suppliers aggregated this inventory and made it biddable – helping publishers sell impressions that otherwise wouldn't exist, aka leftovers – not so glamorous, right? These suppliers introduced a new transactional layer between a marketer and publisher. While undoubtedly a capability that increases efficiency, scale, and advanced targeting, we must recognise the programmatic foundation was not built to sell the premium, brand-building experiences that marketers desire. This doesn't mean we can't achieve transparency and brand safety through programmatic, rather, but places an accountability on us as an industry to operate on a sound foundation as we place more reliance on automated capabilities.
The absolute best way to ensure brand safety is to buy directly from safe environments, such as those guaranteed in a publisher-direct media buy. Couple this with the continued use of tracking and measurement tools to help verify safety, and we've taken a solid first step. Though this might seem almost too logical for such a complex industry problem today, it's true. If marketers move back into the driver's seat and take direct control of their media, we'll see an immediate improvement in brand safety.
Creating this transparency means marketers will know explicitly how much of their ad spend goes towards working media. When marketers drive more of their brand-building media dollars directly to publishers, and remove unnecessary middlemen in the process, they will not only extract more value from their publishing partners, but finally guarantee their money is funding working media. Further, this renewed focus will directly enhance marketers' ability to communicate with audiences through the content creators they trust to align with their brand.
Shifting the focus from technology to media experiences
With direct access to audiences more readably assessable today than ever before, marketers have a unique and timely opportunity to use what they know about people and create experiences that will excite and engage them on an emotional level. Though we've learned to focus on technology, we can't lose sight of the art behind it all.
Within the last ten years, it's become easier to identify and reach audiences, but harder for brands to capture their attention. Ironic, huh? Brands need to reconnect with publishers – the people who already own the hearts and trust of audiences. They are best positioned to help brands create emotional responses. It's time we start using technology to reestablish relationships with these content creators and focus on the strategy that's already proven to be safe, transparent, high-performing, and most successful at elevating brands. This shift helps marketers move beyond many of the tactical problems associated with programmatic and still leverage the efficiencies associated with technology to scale their brand-building efforts for success.