Forensiq Releases Fraud-Detection Algorithm; QuanticMind Launches Shopping Solution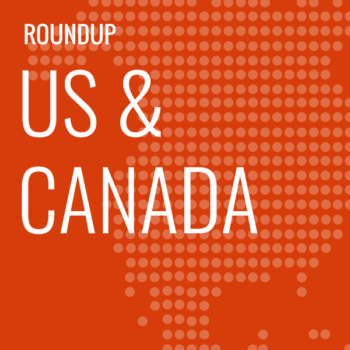 ExchangeWire rounds up some of the biggest stories in the US/Canadian digital advertising space. In this week's edition: Forensiq release a new algorithm; QuanticMind launches a new shopping solution; ActionIQ raises USD$30m; Cuebiq partners with Drawbridge; Cedato launches supply path optimisation for video; and Prohaska Consulting launches OpenLeads.
Forensiq releases algorithm for fraud detection
Impact Radius' ad-fraud detection and prevention company, Forensiq, has released the next generation of botnet detection algorithms to expose and prevent the latest efforts around generating invalid traffic. Using machine learning technologies and deeper behavioural analyses of browsing behaviours, the latest algorithms improve the automated traffic detection mechanism, allowing Forensiq's team of data scientists to quickly detect malicious behaviour. This will allow supply-side players to keep their ad supply as clean as possible.
Implementing these new algorithms has already flagged up to 75% of pre-bed requests to NFL team domains running through Forensiq's supply-side partners on suspicion of fraud. Under further investigation of a broader set of sports media websites, across multiple pro-sports organisations, Sports Bot was discovered, possibly delivered by malware, and more than 9.7 billion pre-bid requests analysed translated to an estimated cost of USD$200-250m (£152-190m).
"Fraudsters have reached new heights of sophistication over the past year and continue to evolve their strategies; which is why now is as important a time as ever to be vigilant in keeping algorithms and technology up-to-date to block their attempts. Advertisers view sports websites as prime real estate and bad actors have discovered new methodologies to create false bids and impressions, taking advantage of both the advertiser and publisher. Forensiq Labs has been working on the next generation of fraud detection algorithms over the past year and learning how each attempt can be combatted. Our team will continue to be diligent in helping major brands and marketers exist in a more pure digital media ecosystem", David Sendroff, CEO, Forensiq tells ExchangeWire.
QuanticMind launches shopping solution
Data platform company, QuanticMind, has launched a new shopping solution leveraging machine learning and the power of intent. Initially launching with Google Shopping, support for additional e-commerce channels will soon be released. QuanticMind Shopping unifies cross-channel and third-party data and extracts the most relevant data and insights for effective advertising decisions for Google Shopping.
Chaitanya Chandrasekar, co-founder and CEO, QuanticMind, tells ExchangeWire: "We're extremely excited about launching QuanticMind Shopping to solve the big data challenge for e-commerce merchants. We'll be actively investing and developing functionality for all major e-commerce channels, but our current focus is Google Shopping. While the US Census pegs traditional retail at 4% quarterly growth, and standard e-commerce at 15% quarterly growth, Google Shopping has shown more than 50% quarterly growth with no signs of stopping.
"This is a powerful, intent-driven channel that is showing outsize growth; but like with so many digital channels, it overloads its users with data – product specifications, sizes, colors, materials, special offers and so on. Yet, these data points contain valuable insights which, if mined properly, empower merchants to execute much better decisions on their marketing and budgeting strategy and, ultimately, waste less of their budgets while selling more.
"QuanticMind Shopping's core is built on an exclusive combination of data science – which extracts actionable insights from these huge pools of data – and machine learning, which intelligently plots out marketing strategy based on these data-driven insights to accurately forecast and execute ideal budgets to drive the most sales at the most efficient rates."
ActionIQ raises USD$30m in Series B
ActionIQ, a marketing-activation platform company based in New York, has raised USD$30m (£22.7m) in Series B funding with lead venture capital firm, Andreessen Horowitz. Previous investors, Sequoia Capital and FirstMark Capital, also contributed and Shutterstock came in as a new investor. This round of funding brings the total to USD$45m (£34m) to date.
"We have only begun to scratch the surface of the potential of Marketing Data", Tasso Argyros, CEO and co-founder, ActionIQ, tells ExchangeWire. "With this funding, we will continue to lead the way for our customers to be the world's best data-driven marketers."
Martin Casado will join ActionIQ's board and join Sequoia partner Doug Leon and FirstMark Capital managing director Matt Turck. Action IQ plans on using the funding for business development and to expand the marketing, sales, and engineering teams.
Cuebiq & Drawbridge partner
Identity-management company, Drawbridge, and location intelligence and measurement company, Cuebiq, have created a data partnership to extend the scale of Cuebiq's native mobile audience reach across multiple devices, while also deepening Drawbridge's offline attribution capabilities. With this partnership, Cuebiq will use the Drawbridge Connected Consumer Graph, while Drawbridge will utilise Cuebiq's footfall attribution solution, combining location intelligence with the ability to measure and optimise advertising's impact on store visits in real time.
"For brands that have a physical presence, or are dependent on offline sales, such as retailers, restaurants, dealerships, or CPG brands, there's often still a disconnect between how online exposure impacts offline activity. Cuebiq has a really unique data offering with visibility into over 61 million monthly active mobile users and, when combined with Drawbridge's Connected Consumer Graph, our clients can measure how their cross-device campaigns are driving real-world results – and now they can do it in real time on our platform", Justin Civello, director of product partnerships, Drawbridge, tells ExchangeWire.
Cedato launches video supply path optimisation
Cedato, a programmatic platform for video, has launched its video supply path optimisation technology, a cornerstone product in its new CedatoX premium marketplace. Aiming to shorten and optimise the supply path, the marketplace will also come with customised quality verification and an invalid traffic detection layer, to improve video yield and performance, without compromising quality.
Cedato is aiming to transform the DSP ecosystem with three new solutions. Video Supply Path Optimisation, where predictive algorithms and direct-to-player optimisation works with Cedato's video header bidding technology to provide an optimised process to both advertisers and publishers, and prevent video bidding duplication. Marketplace, the premium video marketplace called CedatoX, that enables partners to access in-stream and native video supply and includes fraud and viewability filtering. And Quality Verification, which includes pre-bid and post-bid verification for all traffic that it's compliant with industry standards.
Ron Dick, CEO, Cedato, tells ExchangeWire: "As a technology company dedicated to video, and seeing the fast growth rate of video consumption, we recognise that accurate optimisation and optimal monetisation are key to the longevity of the industry. Our tech solutions and premium marketplace are constantly evolving to meet that need and enable the natural growth that the industry is signaling towards."
Prohaska Consulting launches OpenLeads
Programmatic advertising and marketing consulting firm, Prohaska Consulting, has launched OpenLeads, a product to assist sellers in closing more Private Marketplace (PMP) deals. This solution brings open auction buying data, by brand, spend level, and CPM, into the Leads section of Salesforce.com, for easy access to new prospects and prioritisation of PMP upsells for sales teams.
Through APIs, OpenLeads links open auction buying data from Google AdX and Rubicon Project's exchanges, with plans to connect the remaining major SSPs with Salesforce and other widely used CRMs.
"As more publishers' sales teams continue integrating programmatic selling into their practice, there is a greater opportunity to leverage analytics from their operations colleagues to spend less time gathering and more time with their clients. Trading desks, like Mindshare and others, tell us they welcome this because their analytics teams don't have the resources either to know every publisher performing well from the Open Auction that warrants greater attention and a more direct relationship", Matt Prohaska, CEO and principal, Prohaska Consulting tells ExchangeWire.