AppNexus Launches Programmable DSP; PubMatic Announces Fraud-Free Program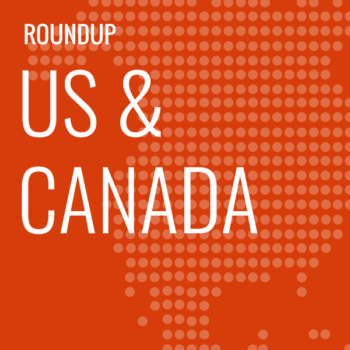 ExchangeWire rounds up some of the biggest stories in the US/Canadian digital advertising space. In this week's edition: AppNexus launches programmable DSP; PubMatic cleans up the ecosystem with fraud-free program; The Trade Desk partners with Pinsight Media; Videology reports Advanced TV growth; Drawbridge simplifies access for brands; and PebblePost integrates with Adobe Cloud Platform.
AppNexus launches AppNexus Programmable Platform
Advertising technology company, AppNexus, has launched the industry's first programmable DSP called 'AppNexus Programmable Platform' (APP) to help professional traders setup, manage, calibrate, and deliver campaigns with greater efficiency, with identity and attribution capabilities for people-based advertising.
APP also provides deterministic cross-device capabilities and has a viewable-only buying mode, built-in Supply Path Optimisation when operating Open RTB, and automatic bid-price optimisation helping to win auctions at the right market price.
Nigel Gilbert, VP of strategic development EMEA, AppNexus, tells ExchangeWire: "Our programmable platform is the industry's first, and only, programmable DSP. APP combines the programmability, efficiency, and optimisation that professional traders need to offer differentiated value to their clients. By bringing greater automation and data science to the buying process, we are a full generation ahead of what's available currently.
So, in an era when marketers need to be sure they are bidding the right price, at the right time on an ad, we need technology that is built to target an audience and trades on views, not just impressions. We're making it easier to buy digital ads, while also removing the manual bidding that takes up much of an ad buyer's time when completing programmatic buys."
The AppNexus Programmable Platform is available in closed Beta.
PubMatic announces fraud-free program
Publisher SSP PubMatic has announced a fraud-free program with a money-back guarantee for demand-side partners, where, if fraud is detected on PubMatic's platform, their demand partners won't have to pay for it.
The program was created to cement PubMatic's commitment to increased transparency across the programmatic industry, and to continue their ongoing efforts to clean up the online advertising ecosystem, striving for the highest inventory quality and brand-safety standards.
Along with this program, and with IAB Tech Lab's introduction of ads.txt into the industry, PubMatic continues to be involved by encouraging the implementation of ads.txt by their publishers, to combat the ability to profit from fraudulent inventory. They also partner with MRC-accredited inventory quality vendors, like IAS and White Ops, on brand-safety checks and inventory screening.
"It's not just about having a dedicated Inventory Quality team. At PubMatic, a company-wide ethos against fraud on our platform allows us to have confidence in our inventory and provide our fraud-free program. I welcome the rest of the industry who have confidence in their inventory to join us in providing the same program. Programmatic buyers should have full trust in a fraud-free ecosystem and know they won't be paying for fraudulent traffic", Vin Diec, vice president, sales pperations and inventory quality, PubMatic, tells ExchangeWire.
The Trade Desk partners with Pinsight Media
Programmatic advertising technology platform, The Trade Desk, has partnered with mobile analytics company, Pinsight Media, aiming to improve the accuracy of its data targeting capabilities across multiple devices.

Through The Trade Desk's self-service media buying platform, advertisers now have access to Pinsight's carrier-level data and deterministic data sets for their campaigns.
"Advertisers today want to accurately reach individuals with relevant messaging and scale – no matter which device they are on", said Brian Stempeck, chief client officer at The Trade Desk. "With Pinsight's highly accurate deterministic data, we enable advertisers to reach consumers on every screen through one single buying platform. This helps marketers make consumers' advertising experience better and also eliminates budget waste."
Videology reports Advanced TV ad spend growth
Converged TV and video advertising company, Videology, has release its Q3 2017 'US TV & Video Market At-A-Glance' report, showing that spending on linear TV campaigns on their platform using advanced data grew 60% for the first three quarters of 2017, over the same time frame last year.
The top spending categories were with Pharmaceutical, Travel, and CPG on data-enabled TV, and 96% of the campaigns ran across screens, with 60% of those containing a CTV element to the campaign. Lifestyle and Shopping & Retail were close behind.
The data also showed that, since 2015, there has been an increase of over 200% for ad requests on CTV, with campaigns that leverage behavioral segments tending to use Auto and Audience Category targets. Highlights also show that advertisers continue to take advantage of their own first-party data for both digital and TV, doubling the first-party use in 2017 from 2016, and up over five times since 2015.
"It's not surprising that Videology continues to see more and more interest from advertisers looking to learn more about how Advanced TV can help enhance their TV advertising strategies", Mark McKee, EVP, marketing and sales, North America, Videology, tells ExchangeWire. "Our clients are seeing how effective it is to bring advanced data sets to media planning, buying, and optimisation – and across devices. We expect to see the number of Advanced TV campaigns in the Videology platform to accelerate as the demand for it grows."
Drawbridge simplifies accessibility of people-based identity data
People-based identity management company, Drawbridge, has simplified the process for brands and enterprises to access cross-device data through their Self-Service Graph Platform, helping marketers better understand how they can create more personalised experiences for their customers.
New features include analytics tools showing match rate, reachable customers and identifiers, and amplification; visual representation of consumers and device identifiers by region and country; and customisation tools to tailor the precision, scale, types of identifiers, cookie space, and graph file format.
Janet Chang, senior product manager, Drawbridge, tells ExchangeWire: "There is a lot of talk about 'people-based marketing', but there are surprisingly few tools that put the power of people-based identity squarely into the hands of the data owners themselves. Most of today's identity management platforms are either black boxes or require significant resources and investment to fully understand and activate the data. The latest enhancements to the Drawbridge Self-Serve Graph Platform were designed to further simplify the graph creation and delivery process with new visualisation, customisation, and analytics tools."
PebblePost integrates with Adobe Cloud Platform
PebblePost, the inventor of the Programmatic Direct Mail solution, has integrated with Adobe Cloud Platform Launch, Adobe's tag management system. This integration allows brands to activate PebblePost's solution without changing code on their sites, and bring relevant and personalised physical media to a consumer's homes via direct mail, after analysing that consumer's activity online.
"PebblePost's offering is an effective way for brands to communicate with customers in their journey from online, to offline, to in-store", said Jon Viray, product marketing manager, Adobe. "Its Launch by Adobe extension will help brands define what customer behaviours to capture and how best to leverage that data to maximise revenue."
"Our integration with Launch by Adobe really comes down to ease of use for our customers: brand marketers. We've made implementing and integrating with PebblePost that much easier. It's a win-win for brands and for Programmatic Direct Mail", Geoff Dodge, chief growth officer, PebblePost, tells ExchangeWire.