Why Education Is STILL a Barrier to Programmatic Adoption
by Lindsay Rowntree on 14th Nov 2017 in News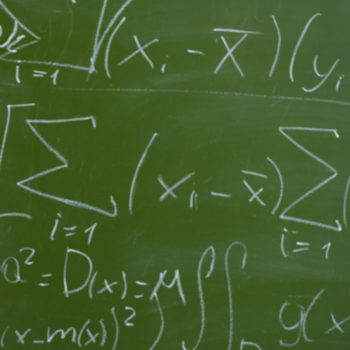 In the run up to an upcoming training programme run by The Programmatic Advisory, in conjunction with ExchangeWire, The Programmatic Advisory's founder and CEO, Wayne Blodwell, highlights the importance of training to keep up to date with the emerging trends in the programmatic ecosystem, so that programmatic becomes more than just alphabet soup.
Demand-side platforms, data-management platforms, dynamic creative optimisation, first-party data, second-party data, third-party data, header bidding, first-price auctions, second-price auctions, modified auctions, publisher ad servers, attribution, algorithmic buying, log-level reporting, walled gardens, private marketplaces, ad fraud, contextual misplacement, cross-device, probabilistic, deterministic, deal IDs, ads.txt, take rates, automation, machine learning, GDPR, and device IDs. These are just some examples of programmatic terms that get thrown around on a regular basis with little context or understanding – and if you then multiply this by the number of suppliers in the industry, which have a unique perspective on each, you have created an industry rife with confusion and, sadly, confusion stifles adoption.
The rise of programmatic has created a wealth of new technologies, processes, and activities for something which, at its core, is simple: data and technology to deliver marketing. This perceived complexity has created a barrier to understanding, employees of marketing companies are nervous to engage in programmatic conversations as they can often be made to feel ill-informed, miseducated and, ultimately, stupid – this is quite frankly ridiculous. The only way to continue driving programmatic forward is through education, this applies to the most senior of marketing professionals down through to graduates – core fundamentals are critical.
When you start to identify these core programmatic fundamentals they fall into the following areas:
Data
Technology
Buying
Selling
Creative
Measurement
To get the most out of programmatic, whether that be for performance or brand campaigns, requires a harmonisation of all of the above. When you are able to bring all of this together, you end up with wonderful and innovative activation and insight.
The largest challenge we have for programmatic education today is that information is disparate, to get trained across the above six areas requires multiple training sessions and likely from multiple providers with their own incentives. Second to this, knowledge sharing across industry peers is limited – there are some great events and conferences, but these are infrequent and usually in a setting which is quite sales-driven.
Education is a process. Like any profession, you need to invest the time and energy, inside and outside of your day job to progress. We think that our training programmes are a great and accessible way for industry folk to progress in a practical manner, as well as develop some new trusted industry relationships, so sign up to our latest session, in conjunction with ExchangeWire on 21 and 22 November.