DigiTrust Gains Momentum; Advertisers Find Agencies Untrustworthy
by Sonja Kroll on 17th Nov 2017 in News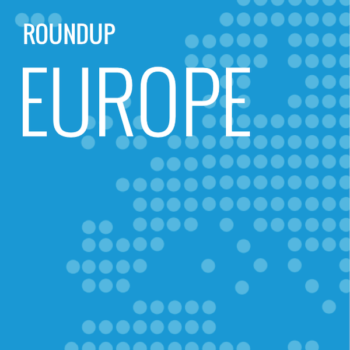 ExchangeWire rounds up some of the biggest stories in the European digital advertising space. In this week's edition: DigiTrust reaches critical mass; Study finds advertisers hypercritical of agencies; TabMo partners with Adyoulike; Suggestv closes seed funding round; and TVSquared buys wywy.
DigiTrust is gaining momentum
DigiTrust, intended as a neutral, independent, nonprofit ID consortium with initially 20 tech partners on board, was only established last year. Since then, the initiative has pushed their standardised user token idea and is now gaining momentum with currently more than 40 partner companies subscribed to the initiative. Jordan Mitchell, CEO of DigiTrust, comments: "The initial platform and publisher deployments in Q3 already have us at critical mass globally, which is causing more companies to join DigiTrust and deploy as well."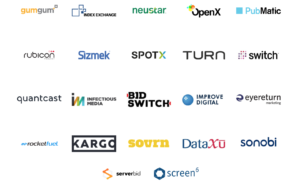 Fourteen online publishing organisations are among the partners, representing hundreds of web properties that have a combined reach of more than 80% of US audiences. Employing the standardised DigiTrust solution, member publishers can benefit from gaining more recognised site visitors, increased CPMs especially on mobile web, faster page load times which improve the consumer experience, and a decreased number of third parties accessing their pages.
Among the DigiTrust-deploying ad tech platforms are DSP and SSP providers such as Adobe Advertising Cloud, Adzerk, Bidswitch, dataxu, Dochase, Eyereturn Marketing, Infectious Media, GumGum, Kargo, LKQD, OpenX, PubMatic, Rubicon Project, Screen6, Serverbid, Sizmek, Sonobi, Sovrn, SpotX, and Unruly. DMPs are using the DigiTrust user ID when collecting data, associating the ID to marketer's and seller's proprietary audiences, as well as using it as a secondary ID in bid requests.
"Server-to-server header bidding exacerbates the issues of pixel syncs and match rates", adds Jordan from DigiTrust. "DigiTrust is critical to the next wave of innovation improving audience scale, publisher yield, and consumer experience."
Advertisers critical of agencies' programmatic know-how
According to a study by Infectious Media, almost three-quarters of all advertisers believe that agencies have struggled to adapt to programmatic, indicating not only general trust issues but also the advertisers' demand for an overhaul of the agency model.
Surveying more than 200 decision-making marketers with programmatic remits in EMEA, APAC, or North America, the study finds that 74% of respondents are critical of agencies failing to fully report financial data; 73% of the participants also believe that agencies do not accurately measure programmatic. Accessing the supply chain through agencies is also a bone of contention for advertisers: 66% of those surveyed said they lacked control over their relationship with publishers.
Contradictory: while 53% believe that agencies are untrustworthy, the vast majority of respondents think that agencies will play a valuable role in the future: 96% would like agencies to be involved in the details of the programmatic market. With 86% of the marketers planning to switch to some in-house management of their programmatic activities, a hybrid relationship between agencies and advertisers seems to be the way forward, the study concludes.
Martin Kelly, CEO and co-founder, Infectious Media, comments: "The extent to which brands want greater control and believe agencies have struggled to adapt to programmatic should be a wake-up call for our industry. Advertisers could – and should – begin demanding a better deal, which means revisiting contracts and inserting audit clauses, or switching to partners that grant full data access. For agencies, there's an urgent need to proactively address advertisers' concerns by offering full transparency and working with partners that can effectively prove the value of programmatic."
Tabmo partners with Adyoulike
More native, more personalised, better targeting – French DSP Tabmo and SSP Adyoulike are teaming up for an integration of their platforms, combining Tabmo's demand with Adyoulike's native inventory. "This partnership is a big step for us in terms of accessing new mobile demand for our publishers, while expanding our own footprint across the advertising ecosystem", says Francis Turner, managing director, Adyoulike US.
Chris Childs, managing director, TabMo UK, adds: "The ongoing challenge for advertisers is to be relevant and engaging without being intrusive; this is magnified with mobile because of the personal nature of the device. The ability to serve native ads using AI-powered targeting enables us to place contextually relevant messaging in a way that doesn't disrupt the content that the user has chosen to consume. TabMo's mission is to drive ongoing improvements in mobile advertising – native advertising has a huge role to play in this."
The partnership is timely, considering that users are spending the vast majority of their online time on mobile devices. The implications for marketers to 'go native', are obvious. Turner concludes: "Native advertising is specifically poised to be the dominant format for mobile, as it naturally integrates into smaller screen size, without distracting users. "
Suggestv receives USD$1m investment
Suggestv is a video discovery platform for publishers. The startup has just finalised its seed investment round. The series A investment has raised USD$1m (£759k) for Suggestv, earmarked for further development of the company's UK business development. Also on the list: expanding Suggestv's publisher base, hiring new talent, and establishing the company in other global markets.
As a first step, Suggestv has just appointed a new head of business development. David Ayre joins the Suggestv team from Teads.
Commenting on the investment round, Suggestv co-founder and CEO James Pringle says: "This investment round gives us financial firepower to scale the number of videos we serve, and expand as a business and we're looking forward to 2018."
Pringle says that publishers need to pivot to video to survive, as consumers are increasingly tired of banner ads and pop ups. "We're currently seeing a profound shift towards publishers telling stories via video, but at the moment still only 20% of articles have video within them. On top of this, the pre-roll inventory that helps publishers monetise their content will sell out quickly. With video advertising growing exponentially (46% year-on-year), the financial reward for publishers is there for the taking, but it's often difficult for editorial teams to produce new video editorial to monetise."
TVSquared Acquires wywy & expands to Germany
An aquisition as market entry: TV measurement and optimisation platform TVSquared has just announced its acquisition of wywy. The provider of real-time spot-detection technology is headquartered in Germany, providing TVSquared with an easy way into the market. The newly opened German office will look after clients in Germany and Europe from the new Munich office.
In terms of tech, the acquisition effectively combines TVSquared's attribution platform with wywy's automated content-recognition technology. TVSquared's clients thus receive real-time TV data within the platform.
Calum Smeaton, CEO and founder, TVSquared, tells ExchangeWire how the acquisition will benefit marketers: "wywy brings spot detection to our platform so users don't have to rely (and wait) on third-party sources for data. They now have access to real-time, accurate spot-detection data within the platform, allowing analytics on the days, times, networks, genres, programmes, and creatives that are driving response across customer touch points – web, mobile, app, phone, SMS, etc. This significantly reduces the time to TV insights, and optimises campaign effectiveness and efficiency.
As for the implications of the acquisition for TVSquared's further development, Smeaton tells ExchangeWire: "We're really excited about what this acquisition means for us. While we began as an Edinburgh-based startup, TVSquared has quickly grown to a global organisation. This is our first acquisition, and a major milestone."