Why Dynamic Creative Optimisation Matters for 2018
by Lindsay Rowntree on 22nd Nov 2017 in News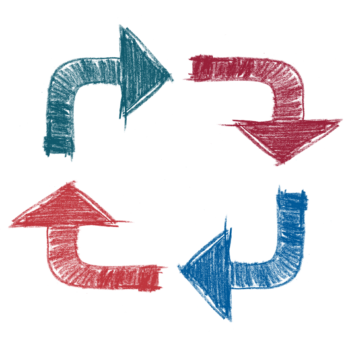 Dynamic creative optimisation (DCO) is set to take on a whole new persona. Granted, DCO is nothing new but, as Francis Turner (pictured below), general manager, US and chief revenue officer, ADYOULIKE, explains in this exclusive piece for ExchangeWire, the advent of release 1.2 of the OpenRTB Native Ads API Specification means that dynamic creative will bring native advertising into a new era.
When Facebook throws its hat in the ring, you know the fight is about to get interesting.
Recently, the social network said it would begin offering advertising capability that, I believe, will soon transform results: dynamic creative optimisation (DCO).
Of course, DCO is not new. The idea of swapping out elements of an ad creative to better match the target user has been around for a number of years. For example, the IAB's OpenRTB version 2.5 began allowing distinct components of creative – like headlines, images, videos, and descriptions (the components parts of a native ad) – to be assembled separately into a customised unit last year. In 2017, its dynamic content ad standard further enhanced implementation.
But next year will see it really taking off as a growing number of the display ads in circulation are already being dynamically assembled. The ad copy, graphical elements, colours, or click-through actions can be tailored to the user observed, or even to the conditions around him or her, like location, time of day, or weather.
However, display is display; and DCO can only invigorate traditional static units so much. It has taken the separate 1.2 release of the OpenRTB Native Ads API Specification to bring DCO to the fastest-growing digital ad category out there: native advertising.
We all know native's advantage. In the era of banner blindness, in-feed messages that exist to show users valuable and useful content add value to the user journey, rather than disrupting it, and pack a greater effectiveness punch for advertisers.
Ever since native's inception, many have doubted that this format (high-touch and content-led) could be tailored to match the context of the publisher and could scale. I have never believed that. But with ADYOULIKE's Native AI solution (powered by IBM Watson) we can understand what the page is talking about and adding DCO to this native mix means we can tailor creative for user personalisation at last.
The Native Ads API Specification 1.2 brings three major additions – more robust event-tracking support and privacy flags for opting out of information-sharing are two. But dynamic creative is the headline for most in the industry.
DCO in display has been around for years and advertisers and agencies love it as it is personal and performs at many levels through the marketing funnel. It can look great in display but can also very clunky too.
DCO is about component assets in the creative, and DCO fits native like a hand in a glove, since the creative is already component-based and already split into in elements, headlines, description, image, and disclosure – the basic building blocks of a native unit. Now buyers can purchase native ads based on signals like location, gender, time, weather, first- and third-party data, browsing behaviour, and more.
The real boon here is the extension of assets and practices already now deployed in display campaigns into the native environment built for DCO as component-based. When executed there, I think we will see they can be far more effective. After all, in a native feed, consumers are already scrolling to discover content.
In the next year, I think you can expect to see the practice kick into high gear. A native unit seen by one user may be quite different from one seen by another. This is why, going into next year, at ADYOULIKE we've collaborated with ADventori, with the aim of putting DCO at the heart of native strategies. With this partnership, native is enriched and native ads are customised in real time according to segmentation and scenarios defined in advance. Not only this, different sources of data are available for the revitalisation of native campaigns, and can adapt the visuals, text, and specific offer presented in the creative.
This is of critical importance to both us and ADventori, as we can guarantee a native state of mind by optimising the personalisation of the brand message and the user.
It has taken a long while for the advertising industry to refocus on the creative. Now we are finally about to see programmatic, content, and creative come full circle.