What Does 2018 Have in Store for DOOH? Experts Comment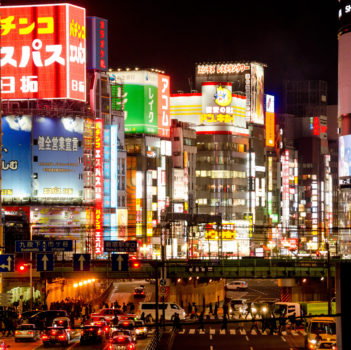 Digital-out-of-home (DOOH) advertising has made some leaps and bounds in 2017, but there will be plenty of room for growth in how this medium develops. In a series of features reflecting on the past year, and looking ahead to what we can expect in 2018, ExchangeWire invites over 100 thought leaders from across the industry to share their views. In the latest installment of the series, experts share their predictions on how DOOH will change and grow in the upcoming year.
Drive to digital, call to connect, road to retail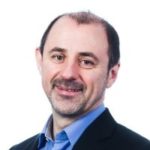 "There are three clear trends that will shape OOH advertising in 2018. The Drive to Digital: Our street scenes are changing as more digital advertising displays are incorporated into the fabric of our community space. From large infrastructure projects like stations, and airports to bus shelters, billboards and a new wave of phone and mobile connection kiosks like InLinks. This trend is making OOH more contemporary, accessible, and relevant in 2018 than it has ever been. The Call to Connect: Operating in technology silos is no longer an option and systems themselves are rarely a commercial advantage. The OOH industry has been building the groundwork for standards that will enable the long-anticipated true trading and ad-serving connectivity between seller and buyer. 2018 will be the year the connections are established. The Road to Retail: Recognising where your customers are likely to be, and having the opportunity to reach them when they are there, can be a key driver of in-store footfall. GDPR-compliant beacon and mobile-detection technology employed in-store will be matched to travel patterns to augment context and relevant messaging delivered on digital street furniture. OOH will better serve the requirements of retailers in 2018."
Mungo Knott, Director of Insight & Innovation, Primesight
Digital momentum will continue to build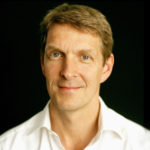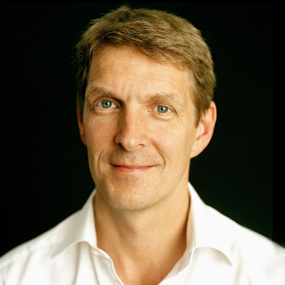 "The out-of-home sector looks set to sustain its upward trajectory in 2018, with digital momentum continuing to build on the medium's established strengths and opening up ever-more opportunities for brands to engage with consumers on the move. This is set in the context of a wider agenda for advertisers that is likely to remain dominated by issues around trust, transparency, and targeting as we head into the New Year. OOH can answer many of these challenges for brands; and as the sector evolves, there will be even more focus on developments in areas such as data, automated workflows, and metrics. These will all become increasingly important to a more digital future for OOH that offers advertisers the benefits of a 'mass targeted' approach. As a sector, however, we must be aligned in our thinking and in our appetite to invest if we are to deliver on these opportunities in 2018 and into the future."
Stuart Taylor, CEO, Kinetic
DOOH will integrate with other channels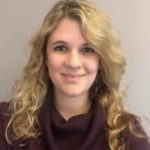 "In 2018, DOOH will become much more tightly integrated with executions across other channels. As marketers gain the ability to target the same audience segments in the offline world as they are reaching in their online marketing channels, we expect DOOH planning to shift away from the siloed executions of today towards broader strategic conversations. The largest media-buying organisations in the world are pushing for more automation of the channel, and we also expect increasing scrutiny from marketers around return on their ad spend. This will push the industry towards standardising measurement capabilities and methodology. As reporting and measurement become standardised across the OOH industry, media-buying organisations will start to treat programmatic OOH as an augmentation of an holistic strategic plan across static and digital OOH, within the broader omnichannel marketing mix."
Leslie Lee, Director of Marketing, Vistar Media
Plugged-in, always-on & data-enabled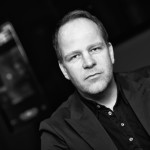 "As DOOH technology, infrastructure, and connectivity continues to improve, so too does the medium's position as a plugged-in, always-on, intrinsic part of the marketing mix. A handful of forward-thinking brands are already starting to take a more holistic view of the medium, with campaigns driven by long-term intelligent planning and creative treatments that are seamlessly integrated into their broader digital strategy. DOOH's scale and flexibility allows large parent companies to pool their spend across their portfolio of brands, and to react in real time, to various conditions, and real-world events, making both their brand and message contextually relevant for the active audience at a given time and location. Contextualisation becomes even more important when you consider the size and ubiquity of the DOOH landscape and the shift creatively towards scalable and global campaigns. This is digital creativity and flexible media working together; and this is where we see the medium heading. With always-on media that is targeted, contextually relevant, and plugged-in to the brands overarching digital strategy."
Neil Morris, Founder & CEO, Grand Visual & QDOT
Marketers will prioritise metrics-driven campaigns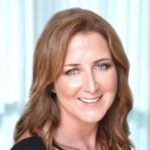 "DOOH enables marketers to connect the real world and the digital world by delivering innovative, creative, and personalised ads to consumers in new and unexpected places including elevators, taxis, and airports. While DOOH inventory has historically been purchased manually with a separate industry pricing model. We'll continue to see CMOs and brands prioritise metrics-driven campaigns, and this will be a driving force in the way DOOH inventory is bought and sold in 2018. As purchasing technology, advanced audience insights, and display viewability evolves, marketers will continue to rely heavily on DOOH to advertise in creative places as a means of cutting-edge communication with targeted consumers."
Katie Ford, Chief Client Officer, Amobee
DOOH campaigns will be tied to the customer journey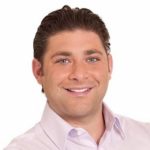 "DOOH is becoming recognised as a way for advertisers to more effectively reach people outside and on the go in engaging and interactive ways. For example, digital billboards that activate based on weather changes can now be optimised in real time. In 2018, we expect to see a greater investment from brands and advertisers in DOOH campaigns that trigger based on real-world environments. With the advancement of people-based ad technology, marketers will have the ability to tie a formally traditional advertising medium into the consumer ad journey to better understand cross-channel campaigns and return on ad spend associated with the OOH medium. Revenue from these campaigns will get even closer to traditional media spend next year as investment grows."
Jeremy Haft, National VP, Adelphic
Unification & amplification for DOOH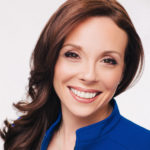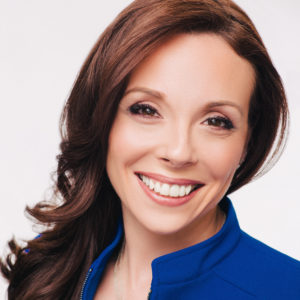 "In the coming year, I expect to see the vast network of DOOH operators begin to work more closely, not just amongst themselves, but among the rest of the OOH industry. The end result will be the creation of a unified, holistic, location-based advertising landscape that is capable of reaching targeted audiences from the smallest custom markets to the entire United States (and beyond). I think the two biggest drivers will be data and technology. The availability of geolocation data has certainly changed the game for our industry. It provides us the ability to hypertarget audiences, generate impactful and relevant creative, accurately measure the reach and frequency of campaigns, and then determine the positive impact of the campaign. More OOH/DOOH operators are turning to a single, independent source of measurement, making it easier to buy our platform and analyse campaigns across multiple publishers using a common language. We are trending towards automation of all of our processes. Even on traditional printed inventory the entire process of planning, buying, delivery, and installation, and even the proof-of-performance reporting, can be digitised. These advancements in data and technology will drive growth in the OOH/DOOH industry."
Kym Frank, President, Geopath