Amazon TAM Available in Europe; Mediacom Launches DOOH Trading Desk
by Sonja Kroll on 12th Jan 2018 in News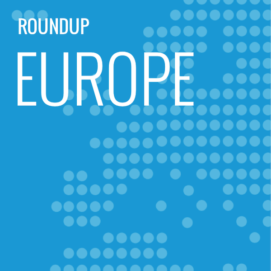 ExchangeWire rounds up some of the biggest stories in the European digital advertising space. In this week's edition: Amazon TAM launches in Europe; DOOH trading desk by Mediacom; Adyoulike receives JICWEBS Good Practices stamp of approval; and Captify welcomes new CRO.
Amazon Takes Transparent Ad Marketplace to Europe
Amazon's header bidding solution is coming to Europe. Now launching in the UK, Germany, France, Italy, and Spain, TAM's cloud-based server-side solution is to connect SSPs with publisher inventory at faster page load speed.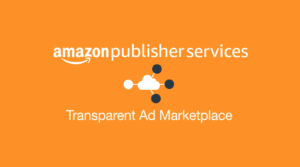 Thanks to cloud-based bidding, TAM limits header bidding to a single client-side ad call while bidding and ad selection are processed in the cloud. Operationally, TAM only requires the initial integration, with additional SSPs ready to activate without making changes to code or ad servers.
"When we started offering header bidding several years ago, we quickly saw there were clear publisher, advertiser, and customer benefits in moving ad calls to the cloud and giving publishers full visibility into who's bidding on their impressions, who's winning, and why", said Matt Battles, vice president, advertising technology, Amazon. "We built Amazon Publisher Services and our Transparent Ad Marketplace around these core tenets of transparency, operational simplicity, and a better user experience – and this continues to be our focus as we expand to Europe."
Amazon promises transparency with charges that are not based on revenue shares or monthly fee, but rather a nominal USD$0.01 CPM per impression served. Reporting on auction level for publishers and SSPs, as well as stats on earnings, eCPM, bid-rate etc for SSPs are also available.
Amazon says that TAM will drive competition for publishers' ad placements through an unbiased marketplace in which all bidders compete equally, the highest bid always wins, and publishers have auction-level visibility.
In the US, Amazon Publisher Services launched over a year ago in December 2016.
Mediacom Launches DOOH Trading Desk
No need for buying DOOH campaigns manually anymore. Mediacom has just launched an automated trading desk for buying DOOH ad space. Starting with a campaign for smoothie brand innocent, the new technology went live on 8 January, 2018, resulting in ad displays on digital screens in several UK metropolitan areas.
The new trading desk by MediaCom is part of the company's strategy, focused on bringing programmatic buying to OOH. "With this, we are heading towards being able to deliver attribution and insights based on highly targeted data; and this data-led buying leads to more data points we can learn from to inform future campaigns, ensuring we are able to reach the relevant person at the right time", says Arran Javed, head of OOH trading at MediaCom. "Our new desk will mean it's now more about people than panels!"
The automated technology allows brands to reach audiences flexibly, taking insights from about 55 million data points on the basis of in geolocation targeting data supplied by mobile data specialists Mobsta.
Adyoulike is Compliant with JICWEBS Good Practice Principles
Independent industry body ABC has verified native specialist Adyoulike to the JICWEBS Digital Trading Standards Group (DTSG) Good Practice Principles. Adyoulike has been pioneering native advertising technology since 2011. Using its own native SSP and native technology platform, the company enables brands to scale native advertising campaigns across premium and niche publishers.
Dale Lovell, UK MD and CDO, Adyoulike: "Receiving the DTSG Seal exemplifies our commitment to working within the ad tech ecosystem in a transparent and communicative manner. Brands can be safe in the knowledge that their spend is going to the right audience, without fear of misplacement or fraud. Native advertising is all about creating a true-to-life experience for the viewer and we believe the DTSG Seal enhances further our proposition to publishers and brands in offering honest, in-feed content."
The JICWEBS Good Practice Principles are an attempt by the ad tech industry body to create the framework for more transparency in the UK digital display advertising market.
New CRO for Captify
On the back of solid growth in 2017, and following their expansion to Spain, search intelligence provider Captify steps up its expansion efforts with a new appointment. The London-headquartered company expands its leadership team with former OpenX executive Dominic Trigg "to steer aggressive revenue growth across the EU, US, and expansion into new territories", Captify says.
In his new role, Trigg will be responsible for driving growth by streamlining advertising and insights solutions and unifying the global sales, client strategy, and marketing teams. He will also look after commercial partnerships and the commercialisation of Captify's technology.
Trigg will report directly to Dominic Joseph, CEO of Captify. "This is a significant hire for the group and marks a pivotal moment in our business as we project ourselves even further across the globe", says Joseph. "As we also get set to release multiple commercialised technology developments across the world, it's an exciting year ahead for us."
Trigg's appointment marks the first of many additions to the Captify leadership team, with the ad tech company also announcing the hire of Toby Doig as Global CTO to work alongside Glen Ames, CPO, on tech and product offering.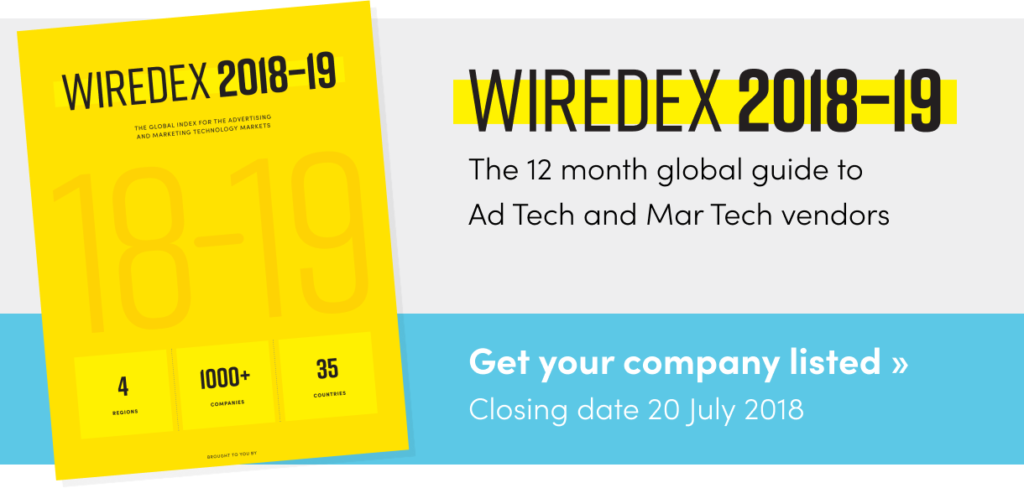 TagsEMEAProgrammatic