Programmatic Direct Proves Relationships Are Still at the Heart of Advertising
by Sonja Kroll on 6th Feb 2018 in News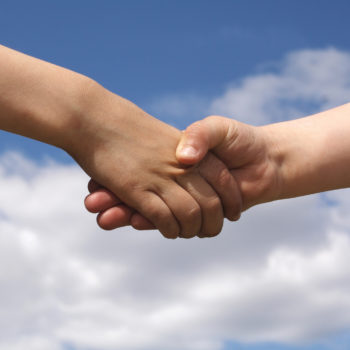 In association with OpenX
More control, more transparency – more ROI. Programmatic direct has everything going for itself. In this op-ed for ExchangeWire, Richard Kidd (pictured below), VP, head of business development, OpenX, looks at the reason for programmatic direct's meteoric rise and its potential for the future.
Programmatic is changing digital advertising once again; and this time it's taking the industry back to a more personal form of trading. Last year, ad spend for programmatic direct grew to match investment in real-time bidding (RTB); and in 2018 the buying method is on course to make up 52% of UK programmatic budgets – a 343% increase since 2015.
So, what's driving this meteoric rise?
The answer lies partly in the growing call for a clearer view of automated transactions, and in the need for guarantees that both buyers and sellers can trust each other to deliver high-quality deals. In fact, a recent study by the World Federation of Advertisers (WFA) found that 90% of its advertiser members were reviewing their programmatic contracts and demanding more transparency.
Consequently, it's not surprising that the popularity of programmatic direct is soaring. As a blend of direct deal security and efficient yield optimisation technology, it offers advertisers and publishers certainty, speed, and confidence. Buyers can instantaneously identify and purchase inventory that will reach their target audience, for a fixed price. And sellers are able to streamline sales execution, while ensuring media achieves its full value.
But to fully understand why programmatic direct models are taking off, we need to take a deeper look at exactly what it offers each party and how the technology eliminates many long-standing pain points within the industry.
Closing the gap between publishers & advertisers
The high-speed scale of programmatic, and the real-time bidding (RTB) technology that underpins it, have made it the leading trading method in digital advertising. But, for some, the open marketplace model has lacked advantages that come with traditional media transactions, such as detailed insight into deal terms, partners, and inventory. Indeed, 16% of marketers still cite minimal transparency as a barrier to general programmatic adoption.
Programmatic direct effectively addresses these concerns by putting transparency and close relationships back at the heart of digital ad trading. In each of its many forms – including private marketplaces (PMPs) and real-time guaranteed (RTG) – publishers sell to known buyers and use data-driven algorithms to make efficient direct deals through programmatic pipes.
This straight link between trading partners not only provides a comprehensive picture of inventory accessibility, reach, pricing, and delivery, but also a stronger bond of trust. For instance, buyers have full visibility into seller and media quality, as well as how much each impression costs and when it will be served.
Meanwhile, sellers have more control over the types of advertisers that have access to their inventory and which ads will be placed on their site. Moreover, with an open line of communication, publishers have a greater opportunity to convey inventory value, which helps keep yield high and drives buyer satisfaction – thereby forging lasting trading relationships based on mutual confidence and fulfilment of needs.
Programmatic direct helps to meet the three core trading requirements of buying and selling: trust, transparency, and quality. By bringing publishers, brands, marketers, and agencies closer together, it adds a personal touch to automated dealing without comprising on high-tech trading efficacy.
Keeping pace with changing industry needs
Over the years, programmatic direct has continuously evolved to meet the changing needs of buyers and sellers looking for the best way to trade premium inventory.
Its first iteration, the PMP, came into being amid demand for a more exclusive environment, where publishers could make high-quality inventory available to select buyers via invite-only auctions and establish direct trading relationships. This model proved that programmatic could be a viable transaction medium for premium inventory; however, it fell short in areas like reaching significant scale and providing a guaranteed volume commitment. As a result, a new branch of multi-publisher PMPs emerged to enhance inventory availability for buyers and increase competition for impressions. Functioning as a mini-exchange, multi-pub, PMPs offered buyers a richer pool of premium inventory – accessed via verifiable single user IDs – while maintaining the level of quality and trust of a closed auction.
More recently, buyers and sellers have pushed for a new programmatic model that covers all of their needs – including access to premium and high-quality inventory, increased deal transparency, and stronger, more trustworthy partnerships. This is why we now have real-time guaranteed (RTG). A finely tuned hybrid of its predecessors, this latest model blends the security of direct trading, guaranteed impression volumes, real-time bidding technology, and audience forecasting. The technology is able to present buyers with flexible high-quality choice and publishers with confirmed reliable demand, in addition to fostering direct relationships between the two.
The potential to automate every channel
Mobile and video are already capturing a high proportion of programmatic spend. Indeed, nearly three-quarters of programmatic display spend was allocated to mobile alone last year; and in the next 12 months, it will absorb over 80% of total investment. So, with direct dealing becoming increasingly dominant in the programmatic sphere, it seems inevitable that its reach will extend past desktop to the formats now taking the lead in digital advertising: mobile, video, social, and in-feed ads.
But it's important to recognise that programmatic direct is much more than just the latest trend. The growth of a model that puts one-to-one trading and clarity at its centre is indicative of a fundamental shift in the way advertising technology operates. Buyers and sellers don't just want a fast, efficient deal; they also want to trade with known partners and have a clear view of what they're getting. Consequently, whatever the future may bring for programmatic, it will be built around trusted relationships, transparency, and quality.
Automated GuaranteedExchangeSupply Side