Email Sits at the Nexus of Martech & Ad Tech: Q&A with Brett Wagner, GM APAC, Movable Ink
by Lindsay Rowntree on 22nd Feb 2018 in News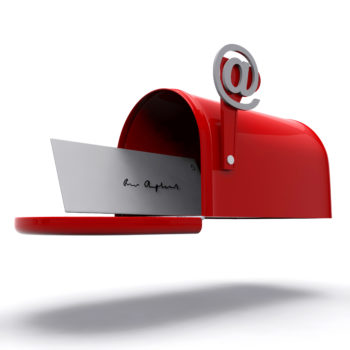 Email doesn't have the best reputation in the advertising industry. However, is that unfair? Speaking exclusively with ExchangeWire, Brett Wagner (pictured below), general manager APAC, Movable Ink explains why the format certainly isn't dead, still has a lot to offer advertisers, and why APAC is leading the charge on global growth of email marketing.
ExchangeWire: It seems that every year we hear that email is dying or dead. Why is email still a viable channel in 2018, especially for Asia-Pacific marketers?          
Brett Wagner: Anyone who works in the industry would quickly refute the notion that email is dead. For many brands, email continues to be the most profitable and cost-efficient direct marketing channel. Despite the buzz around social and other media, people still spend significant time engaged with email. For brands, email is effective because it's the broadest form of permission-based marketing. Customers effectively 'raise their hands' and signal permission when they opt-in to receive emails from brands they know, love, and trust. If customers open an email from a brand – out of the hundreds received each day – they are truly loyal and more likely to engage and convert.
However, this doesn't mean that brands should take customer trust for granted when it comes to email – it can certainly be abused. Spam has largely been tackled through ISPs, sophisticated filters, and government regulations but, until recently, there hadn't been much change to email itself. This lack of innovation led pundits to sound the death knell for email. Even today, many brands still just 'batch and blast' with no larger content strategy to provide the personalised experiences that today's savvy consumers demand.
At Movable Ink, we are reinventing the way that marketers think about email – from how they use data and creative content to generate compelling customer experiences. We see continued viability for email marketing globally, and Asia-Pacific is no exception. In fact, according to research from Transparency Market Research, APAC is forecasted to lead global growth in email marketing through 2025, driven by an escalating number of internet users and the proliferation of the retail/e-commerce industry in Asian economies, such as China and India.
The lines between martech and ad tech continue to blur. What are your thoughts on where email sits in the overall ecosystem, based on your role at Movable Ink and past role at LiveIntent?  
The lines between martech and ad tech will continue to blur as marketers connect the dots between the known customers reached through owned channels and the unknowns reached through paid channels. The ability to identify existing or potential customers in the funnel improves the end-user experience, since you already know where they are in the customer journey. Moreover, the richer your customer data is, the more personalised you can make the customer experience. As martech and ad tech continue to blur, brands will ultimately be able to deliver the right content and message to the right customer through any channel and stage of the customer journey. In short, better experiences lead to more loyalty, more conversions, and higher lifetime value.
Email sits at the nexus of martech and ad tech because it acts as a sort of 'digital passport' and is a universal form of digital ID. From registering for Facebook, to subscribing to Netflix, to logging into Expedia, email is required. A consumer's encrypted email ID has now become the key component to identity-resolution, matching deterministically to cookies and device IDs without revealing the identity or intruding on privacy. Email is also a potential key to unlock the holy grail of marketing by bridging online to offline attribution. Although e-commerce continues to grow, 93% of sales still occur at bricks-and-mortar stores. How do marketers know which digital efforts drive traffic to retail stores? The email ID can play a key role to help marketers determine what is or isn't working. This is also why we see ad tech heavyweights (Facebook, Google, Amazon, Twitter) as well as martech (Salesforce, Oracle, Adobe, Experian) placing major bets on a future called 'people-based marketing' – a future with email clearly at the epicentre.
Movable Ink is part of that story insofar as we enable marketers to create better experiences in email. We do this by activating data (preferences, transactions, site behaviour) tied to an email ID and personalising email content at the moment of opening. The potential martech and ad tech applications beyond email could one day be powerful; and is something we have our eyes on.
What, if any, are some of the major differences you see between the U.S. and APAC markets, when it comes to regional brands adopting technologies that allow for better personalisation?
By and large, there's a similar appetite shared by brands to personalise content and customer experiences in APAC as in the West. However, adoption of more sophisticated technologies and strategies for personalised marketing has been generally slower in APAC. Below are several issues I've encountered first-hand.
1. When it comes to martech, the U.S. and UK are still the leaders, with an exploding Lumascape of vendors in the thousands. Thanks to this vast landscape and pace of innovation, it has become incumbent on U.S. and UK marketers to stay one step ahead to gain a competitive advantage.
2. The sales and marketing efforts of these U.S.- and UK-based vendors also creates competition. Where more demand is generated, more supply fills the need. In short, competition creates a marketplace for their solutions. When there are more buyers and sellers, it becomes easier to adopt new technologies.
3. These innovations usually get tested and proved out in the West before vendors turn their attention to the APAC markets. Inevitably, through no fault of their own, APAC marketers are only able to adopt the same technologies years later. When vendors do launch in APAC, they typically gravitate towards English-speaking regions like Australia, New Zealand, Singapore, and Hong Kong. Language can be a large barrier to entry and it forces the rest of APAC markets to adopt years later.
4. Another cultural difference is openness to change. Some APAC markets are naturally more conservative and traditional. This can lead marketers to gravitate to the way things have always been done. And, if it's been working, then why rock the boat? Whereas in the U.S., there is a greater flexibility to test and learn.  
5. Population and size of the economy also plays a key role. Australia, for example, has 7% the population of the U.S. This means that Australia's equivalent to Verizon, Home Depot, and Chase (Telstra, Bunnings Warehouse, Commonwealth Bank, respectively), all have fewer customers. A small fraction of the buyers means less revenue which, in turn, equates to smaller marketing budgets to invest in new technology.
6. Another major factor is how centralised versus decentralised the company may be. The majority of Western brands with a presence in APAC markets allow their APAC marketing teams to make technology decisions independently. This inevitably leads to an environment where marketing teams at the Western company HQ do not always share best-in-class technologies they've successfully tested with their APAC counterparts. This makes it harder for APAC marketers to find out about new technologies and know which ones to invest in.
7. Lastly, group versus individual decision making is another key cultural nuance. In many APAC countries like Japan and even Australia, culturally speaking, they place greater emphasis on the many over the one. In business, this translates to no individual taking credit for adopting a new technology. The credit goes to the team. Everyone holds the trophy together. Ultimately, this means that more decision makers need to weigh in on new vendor approvals than the U.S., lengthening the decision making process and slowing the adoption rate.
Movable Ink talks a lot about 'Intelligent Content' and, in fact, that's the name of the company's platform. Explain what Intelligent Content is and what makes your solution different from others in the market?
Email marketing, to date, has largely been focused on list and offer management. Marketers are understandably consumed with getting emails out the door on time and within budget. While this is of course important, at Movable Ink, we believe that what actually goes into the email (i.e. its content) is the most important thing. Content is, and always will be, the most essential building block of any good marketing message and, therefore, it must be compelling to get customers to engage and convert, no matter how fast you can get the email out.
Email technologies have historically helped marketers send more emails, send emails to targeted customer segments, and send more emails based on triggers or customer journeys. Yet, in most cases, marketers are stuck sending the same, few pieces of static content with very little personalisation. What we call 'Intelligent Content' is personalised content that is generated in real-time.
Our intelligent content platform is the industry's first comprehensive enterprise solution that automates the creation, deployment, and measurement of personalised email content. Our intelligent content platform can be layered on top of any ESP and activate data from any source, including web, social media, APIs, CRM, loyalty, behavioural, real-time pricing and inventory, and more.
What really makes our platform different from any player in the space lies in true 1:1 personalisation and automation of email content throughout the customer journey. Being able to pull real-time pricing and inventory/offer availability into previously static emails is equally unique. Weaving each brand's DNA (fonts, colours, graphics, images) such that every piece of content is always 100% on-brand is the last ingredient of the recipe. We also have a team of world-class email experts who provide clients with strategy and support every step of the way. By making both the brand and customer experiences truly individualised and relevant, we increase engagement, conversions, and lifetime value. We call it Intelligent Content, but our clients have taken to calling it 'magic'.
In your role, what are you hearing are the major challenges and trends that marketers in Asia-Pacific are facing and any advice you can give to tackle these things?
One of the biggest challenges I keep hearing in APAC is the desire to have a more unified customer view. Right now, for many APAC marketers, customer data lives in multiple databases that aren't connected. When marketers have fewer insights into their customers across online and offline channels, they will inevitably message them with the wrong content. That means customers are getting a bad experience, and budget is being wasted on ineffective messaging. My advice is to take the time to research the right CRM partner for your needs and make the appropriate investment. The positive downstream effects will pay dividends in the long run.    
Another regional challenge is the fear of foreign disruptors like Amazon entering markets like ANZ for the first time. Actually, this is an existential threat for many retailers. My advice to APAC retailers would be to understand that the Amazon threat is real and to embrace personalisation quickly across all channels (especially email!) to remain competitive. As previously mentioned, I do see an increased desire amongst APAC brands to embrace better personalisation, but there are many external forces that can create obstacles. My recommendation is for marketers to lean on their global counterparts, as well as ESP and agency partners, for advice and guidance. Sometimes it takes collaborating with others in order to adapt and learn. After all, the people you trust most won't steer you wrong.