Mobile Viewability Matters: Peering into the World of In-App Measurement
by Lindsay Rowntree on 1st Mar 2018 in News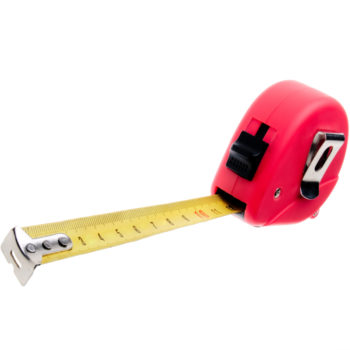 According to eMarketer, adults in the UK will spend 2 hours and 7 minutes on their smartphone in 2018 – 37% more than the average time spent on desktops and laptops. Within this context, apps account for 82% of total time spent on mobile devices. Writing exclusively for ExchangeWire, Stephen Upstone (pictured below), CEO, LoopMe explains that, in 2018, brands will have not one, but two challenges on the mobile frontier: harnessing the true value of mobile, and ensuring that ad spend is translating into views you can measure.
So, when you embrace the power of mobile and in-app, see effective in-app measurement as your guiding light.
Capture the full potential of mobile 
First things first, to make the most of mobile, marketers need to think about more than simply running their ads on mobile devices. And that starts with a deep understanding of consumer behaviour across different devices: while a 30-second unskippable video can work well on desktop, for example, it might also not always be the most effective format on mobile. A true mobile-first strategy is one that fully recognises the value of smartphones – its formats, its data, and its effectiveness – in engaging audiences.
Consider this: a recent study showed that consumers are twice as likely to have a brand experience on mobile than through traditional channels, such as desktop or in-store. A smartphone isn't just another space to show ads – it's an experience in itself.
Not to mention that mobile – app inventory in particular – offers advertisers a rich source of data with which to effectively target their audiences. With over 60% of all YouTube videos watched on mobile, if you are to truly engage your audience, you need to see mobile as a space for data-driven rich media and video, allowing for high rates of interactivity and engagement – the winning combination for genuinely memorable brand experiences. 
Strive for transparency in the mobile context 
UK mobile ad spend is predicted to reach £8.72 billion in 2018, totalling 69.6% of the digital ad market. But just as marketers are making a breakthrough in embracing mobile marketing, there is work to do in the realms of measurement and viewability.
Last year was a hard-fought battle for viewability; and in the mobile app context, it's still on-going. If we're committed to clearing up issues of transparency and ad fraud, then we need to make sure that we focus on mobile video viewability, given its widespread adoption.
Desktop and mobile are entirely different channels, and viewability protocols across both can't be compared. While marketing activities are often planned cross-screen, the uniqueness of these channels means that views should be measured and planned accordingly.
With this in mind, brand marketers should make sure they are working with DSPs that treat mobile ad measurement and verification as a priority. In particular, look out for DSPs that have trusted third-party verification partners. Your DSP should also be transparent about their viewability scores and offer tracking solutions that optimise towards the best performing ad spots. 
Improve mobile viewability through co-operation
We all know that a range of different measurement technologies are available to count impressions and measure ad views. For mobile, video measurement is delivered at scale through VAST, which allows advertisers to monitor fraud. However, VAST has had its limits: in the past, the technology could not be run on in-app formats to track viewability, so 82% of mobile experiences were not trackable.
With the advent of VAST 4.0, which can track in-app viewability, we are on the edge of a revolution of measurable mobile video inventory. Another alternative is VPAID technology. VPAID has a lengthier load time, but it allows for viewability verification, and is more abundant across mobile web environments. VPAID or VAST 4.0 should be your choice if you are to meet your viewability KPIs; however, they are yet to achieve the scale needed for widespread adoption.
If we are to make more progress, co-operation from the supply-side is needed. Working collaboratively, publishers need to update their SDKs (Software Development Kit) in line with industry progress to ensure that advertisers' measurement tags can properly collect and monitor advertising activity in-app. However, this process is time-consuming and can make publisher's apps heavy and require the user to install regular updates.
Fortunately, the IAB has announced an initiative to help address viewability challenges by offering a standardised SDK integration, which will reduce the burden currently placed on publishers. By encouraging collaboration among publishers, ad providers, and measurement vendors, the initiative hopes to solve mobile app measurement challenges in a scalable manner. This is a welcome move, since providers and verification companies at large are yet to perfect the art of mobile tracking.
Marketers need to understand the opportunities mobile offers as it continues to mature. But holding mobile measurement to the same standards to desktop is like comparing apples to oranges.
For this to be addressed, it's time for the whole industry to get serious on in-app measurement, so that marketers can be sure that their mobile ads are reaching their target audience and being viewed.