How to Stay Ahead of the Personalisation Game
by Sonja Kroll on 12th Jun 2018 in News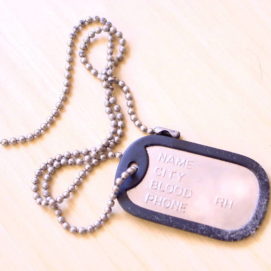 Data-driven personalisation is the key to conversion – yet most consumers continue to complain about being targeted with irrelevant ads. So, how can brands tailor and target their campaigns successfully to create a better customer experience? John Nardone (pictured below), CEO, Flashtalking, takes a look at dynamic creative, data sources, connectivity, native, and other factors that can improve personalised campaigns.
Channel 4 was the first broadcaster to implement 100% targeted advertising across its on-demand service. Doing this involves drawing on first-party data to tailor ads to viewers' age, gender, location, interests, and behaviour, which is fast becoming the norm in a quickly evolving advertising landscape. This evolution is being expedited by advanced technology that gives advertisers the power to target content more effectively than ever before; and this can only be a good thing for consumers who respond positively to tailored content. In fact, an Adobe study found that 78% of people like personalised ads, but only 28% thought this personalisation was executed well. So, how can brands stay ahead of the game to ensure personalisation is well received?
An overview of dynamic creative
Dynamic creative is an incredibly versatile tool advertisers can harness to design and deliver multiple versions of the same ad in real time. More pertinently, the ad creative and copy can be altered in real time to reflect a user's environment. This includes location or weather, external events such as exchange rates or world events, or real-time advertiser information such as the current price of an airline seat or hotel room. The precision of personalisation greatly increases the chance that a consumer will engage with content in a meaningful way – the first step to getting those all-important conversions.
As increasingly sophisticated and timely data becomes available, we'll see it harnessed to develop well-targeted, engaging messages. This can be done by taking advantage of four key areas: increased data sources, greater connectivity, and native and video applications.
Increased data sources
The proliferation of internet-connected devices – predicted to reach 75 billion by 2025 – has created vast swathes of customer data that advertisers may draw upon to understand a more holistic view of their target consumer. This customer data can be derived from mobile, wearables, and smart home devices. Advertisers should be mindful to ensure they have a reasonable commercial justification for collecting this data so they remain compliant with The General Data Protection Regulation (GDPR). Once the appropriate permissions and privacy requirements are met, these can all be used to build highly personalised ads.
Faster connectivity
In early 2019, 5G – which is estimated to have download speeds up to 1,000x faster than 4G – will be rolled out across the UK to great acclaim. Vodafone has made a head start in this department, and has recently announced it is trialling a new 5G spectrum across a live network. The super-fast download speeds will empower advertisers to be bolder with their mobile campaigns, free from the concern over download speeds and latency issues, which will become a thing of the past. Moreover, the increased data flows will give advertisers further insights into their target audience, which can then be used for seamless real-time changes to hold their attention for longer. A good example of this very tactic was when Grey Goose used dynamic creative to update their ad that ran during the BAFTAs to incorporate the names of award winners as they were announced.
Native personalisation
Advertisers can now introduce dynamic creative to native advertising, allowing publishers to present tailored ads based on signals such as trending products, media consumption, and browsing behaviour, to alter the headline, thumbnail, and description text. All of these possibilities have preceded a boom in native advertising, which is expected to soon make up 60% of display advertising – and it's easy to see why, when it can blend so seamlessly into social feeds. Some of the biggest hits in digital advertising have been native insertions into social media. Who can forget the roaring success of Pokemon Go, which used location data to serve personalised ads, and generated up to USD$10m (£7.56m) in ad revenue per day as a result?
Advances in video
Advertisers now have technology at their fingertips that allows them to create hundreds, or even thousands, of personalised video ads from a single video file, which greatly reduces the input needed from creative teams. Today, this video personalisation is available as Dynamic VAST, the video format most widely supported by publishers and devices across the internet. Dynamic VAST lets advertisers create multiple variants of a video, including modifications to the video snippets used and to overlaid text and images. These video versions can then be delivered across a range of devices, each one adapted to take context and user interests into account.
All of this data has brought new opportunities for advertisers to present tailored messages to their audience, which places them in an advantageous position as consumers increasingly tune out irrelevant messages and begin to demand personalised communications to earn their attention. By refocusing their creative, and using new formats to dynamically tailor messages, advertisers can ensure their campaigns resonate with individuals rather than just audiences.
TagsCreativeNativePersonalisation